Crochet Lace Snowflakes Table Topper
The FSL Crochet Snowflakes Squares Set is a set of 6 machine embroidery designs that can be used in different projects. Here we show you how they can be put together to make a table topper. The finished size of the table topper is about 40" x 40".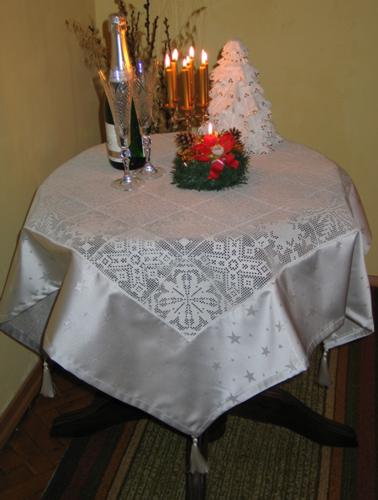 You will need Vilene water-soluble stabilizer, and 40-, 50- or 60-weight white cotton embroidery threads. For this project we used Signature machine quilting cotton thread. The thinner the thread, the finer the finished lace will be. You will also need a piece of fabric measuring about 45" x 45". We used medium-weight silver-colored polyester silk and silver tassels.
Before we start, please read our General Guidelines and Step-by-Step Guide to Embroidering our Crochet-Style FSL designs; this might be helpful.
Step One: Check over the test stitch-out - if you are satisfied with it, you can proceed with your work, if you are not satisfied, you might need to change any of the following: the choice of threads, needles, fabric or the settings of the machine. Do not proceed with your work until you are satisfied with the stitch-out.
Note: the test stitch-out should be washed away; until the stabilizer is washed away you cannot see whether it is sewn correctly.
Step Two: For this table-topper you will need 36 squares. Embroider each design 6 times. Dissolve the stabilizer. Spread each square on a flat surface to air dry.
Step Three: On a working table, lay out the embroidered parts to form a 6 x 6 sqaure; pin them to each other and start stitching. Use a short zigzag and the same thread that you used for the embroidery. Press with steam.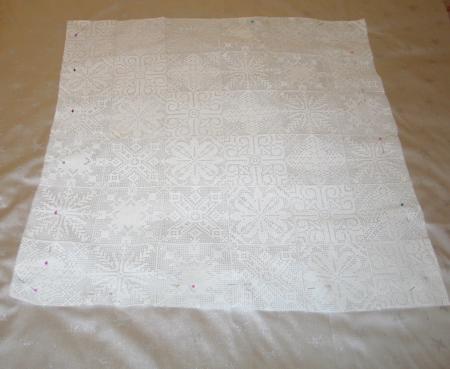 Step Four: On a working table, spread the fabric square. Place the lace square over it, trying to match the centers. Pin the lace over the fabric.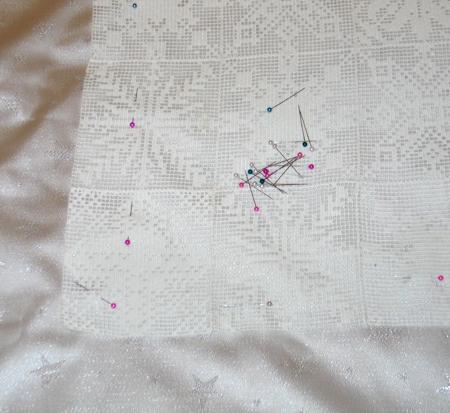 Step Five: Using short, but not dense zigzag, stitch the lace onto the fabric.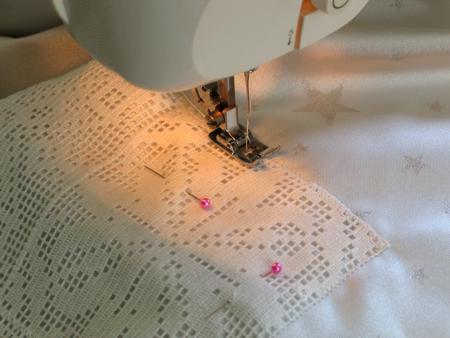 Step Six: With a pair of scissors, cut away the fabric from under the lace...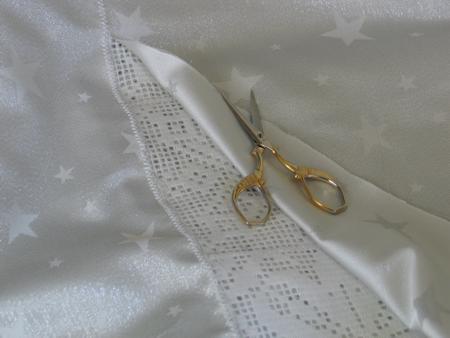 Return to your machine and using a dense zigzag, stitch the lace onto the fabric again.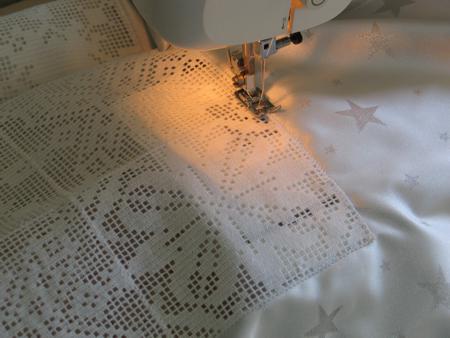 The result should be similar to this: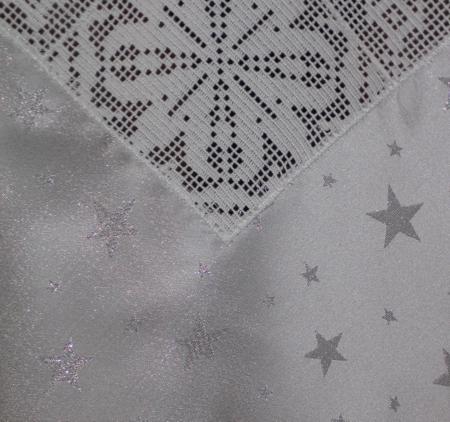 Finish the raw edges and attach tassels, if you wish.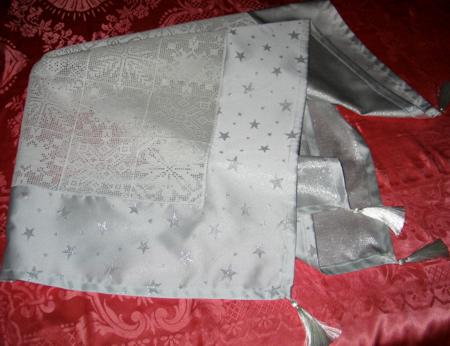 The table topper is ready. Enjoy!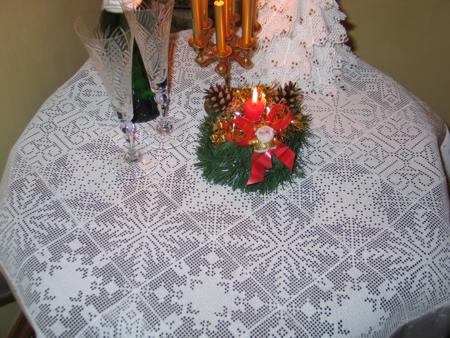 If you liked the idea, here are some other designs that you can use for it.
Back to Projects Page