FSL Crochet Snowflakes Doily Set
The FSL Crochet Snowflakes Doily Set is a set of 3 machine embroidery designs that can be used as doilies, as window and tree ornaments or assembled into table linen of different sizes and shapes.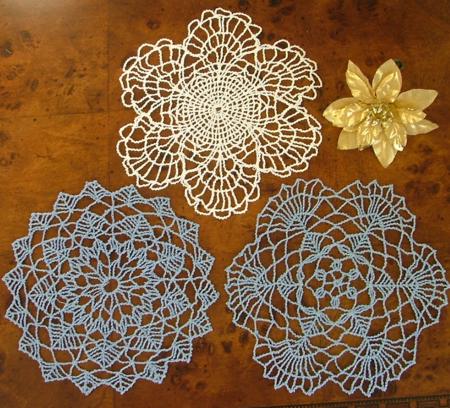 You will need water-soluble Vilene stabilizer, and 40-, 50- or 60-weight cotton embroidery threads. We used Signature machine quilting cotton thread. The thinner the thread, the finer the finished lace will be.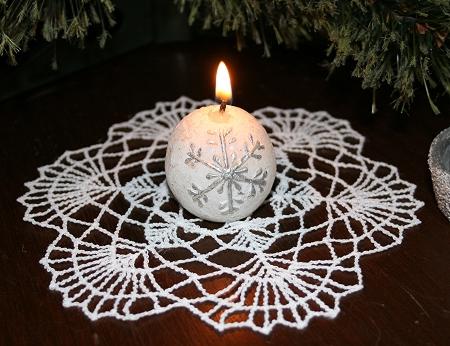 These doilies are embroidered as described in our General Guidelines and Step-by-Step Guide to Embroidering our Crochet-Style FSL designs. Please read it, as it might be helpful.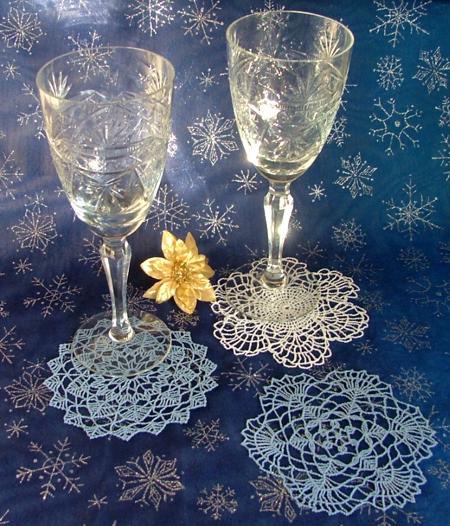 The snowflakes doilies can be used just as they are to decorate your table.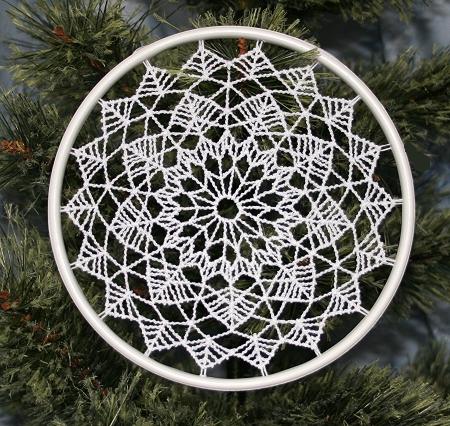 They also look great on a Christmas tree or as window decoration.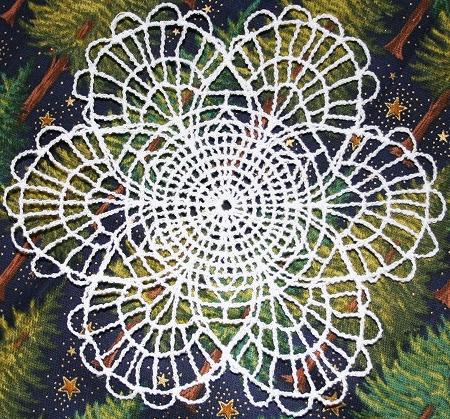 It's very easy to make the framed ornament. You will need a plastic embroidery frame 5" in diameter. Embroider the doily on Vilene and insert it in the frame.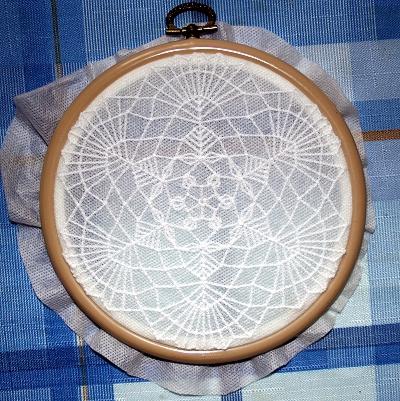 Then place the frame into a bowl of warm water and hang to air dry. The ornament is ready.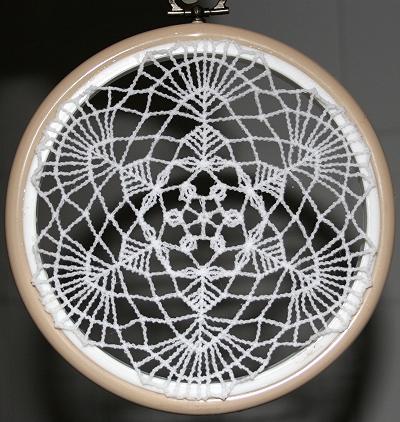 If you embroider the doilies several times, you can assemble them into larger doilies and table toppers. The diagrams below show some possibilities.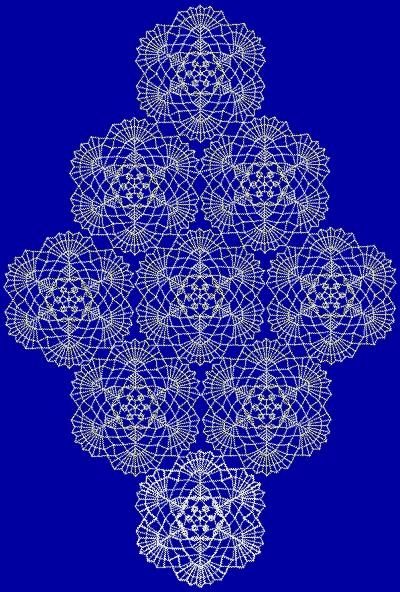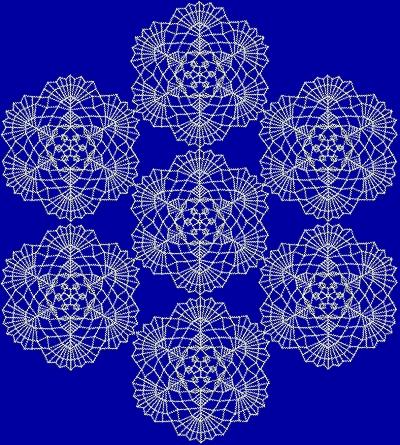 We hope that you liked our ideas and will come up with many of your own. Enjoy!
Back to Projects Page