Dolls Clothes Sizes
We offer clothes for dolls of two types - 12-inch and 18-inch dolls. The clothes for the 12" dolls all in one size, made to fit Barbie-brand dolls and the like.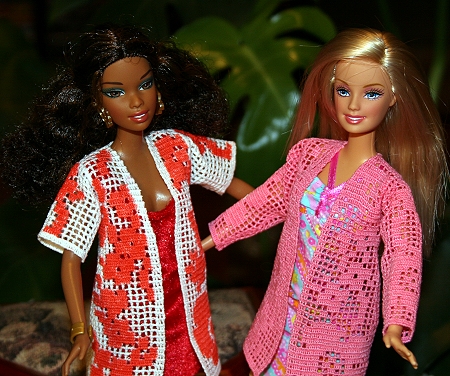 The 18-inch dolls, however, come in different sizes. Here are instructions on how to choose the correct size for your doll.
If you have an American Girl Doll, choose the Medium (M) size for her clothes.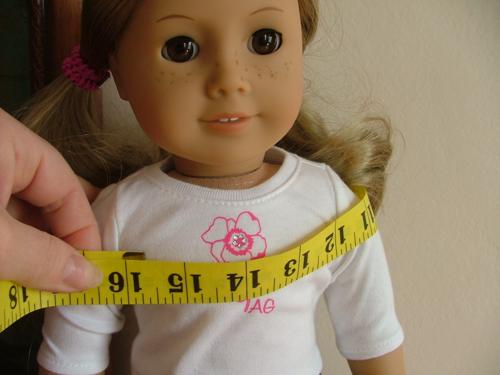 If in doubt, measure your doll in the widest spots - the shoulders should be 15 1/5", the waist 11 1/2" and the hips 13". If your doll has the same measuments, the correct size is M.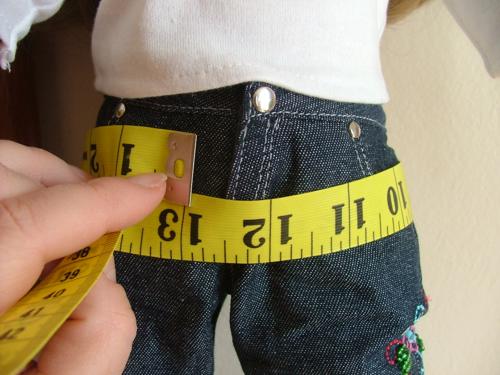 We also offer a size for more slender dolls. The shoulders should be 12 1/2", the waist should be 9 1/2" and the hips should be 10 1/2". If your doll has similar measuments, her size is small (S).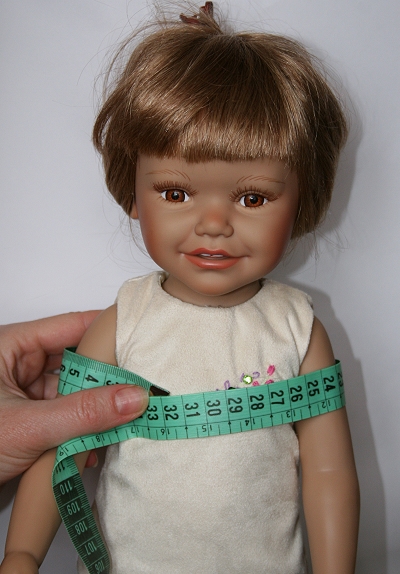 Back to Rose Jacket for 18-inches dolls
Back to FSL Crochet Cardigan for 18-inches dolls