Silk Dressing Scarves Embellished with Embroidery
Sheer natural or polyester silk scarves are beautiful as they are, but with the help of embroidery you can make them look oustanding.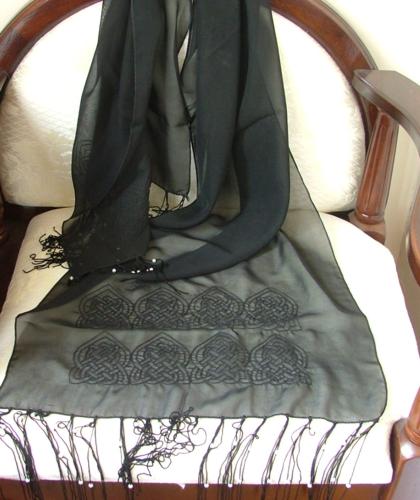 The light-weight fabric asks for an airy, light designs. Redwork or outline designs are a very good choice.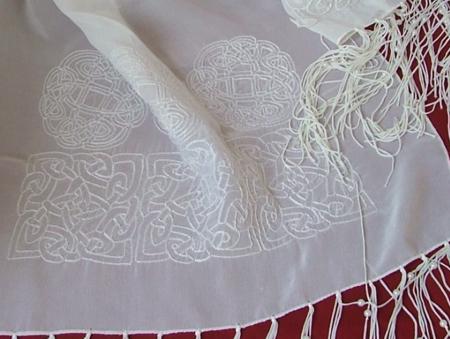 On both scarves, the black and the white ones, we used the the Celtic Redwork motifs.
Make print-outs of the designs you like to mark their placement on the scarf. Hoop the scarf with a layer of water-soluble stabilizer. We worked with thin Solvy. Embroider the motif, re-hoop and embroider the next motif.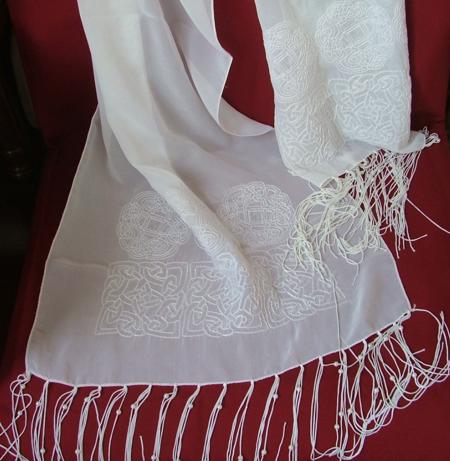 On both ends of each scarf, we embroidered two rows of designs. When the embroidery is finished, place the scarves into a bowl of warm water. Change the water several times until you wash away all the stabilizer without residue.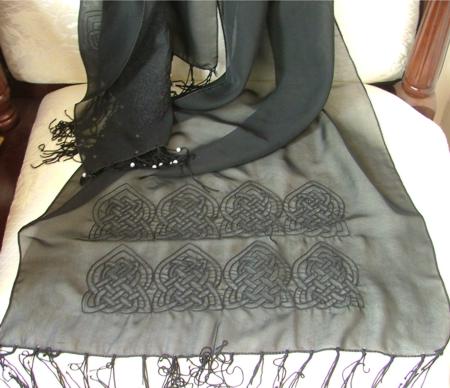 Hang the scarves on a line to air dry. Normally they will not need ironing, but if you feel like ironing, be careful and use the silk temperature.
As an additional embellishment, you can place some beads on the tassels.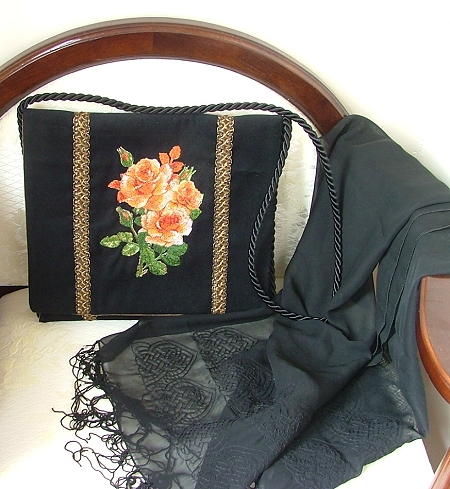 We also have a page showing how to make and embellish the beautiful purse shown on the picture.
Back to Projects Page