Quilted Wall Hanging with Embroidery
Early Spring
This wall hanging is very easy and quick to make. For this quilt, we used the one-color machine embroidery design Early Spring from our Catalog. The wall hanging is meant to imitate an early morning view from a house somewhere in the countryside.
You can order a kit, containing everything you need to make this quilt.
Early Spring Wall Hanging Quilt Kit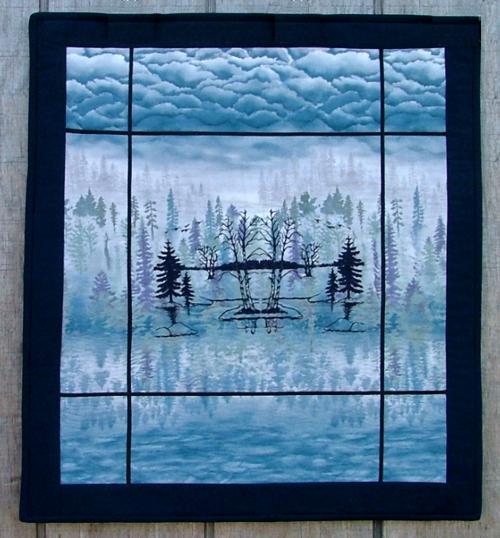 The finished size of the quilt is about 21" x 24 1/2".
Back to Projects Page