Quilted "Frame" for Embroidery
The embroidery designs for framing look great in normal picture frames, but we tried to make a quilted "frame" for one of our pictures. For this quilt we used the First Date and redwork tulips from the Flower Borders Set III.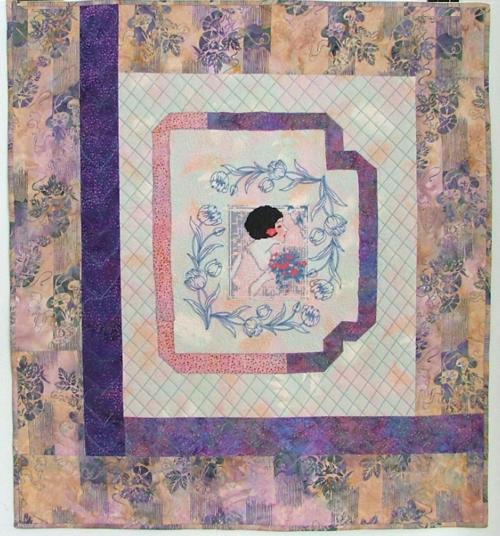 The finished size of the quilted "frame" is 30" x 32".
We used several differently patterned cotton batiks.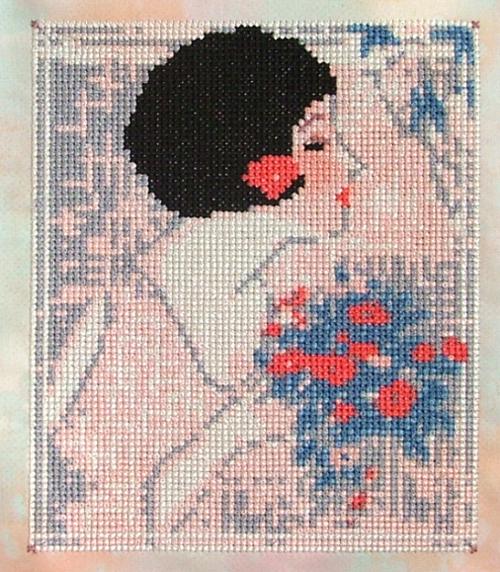 First, on a very light bluish pink batik, we embroidered the First Date.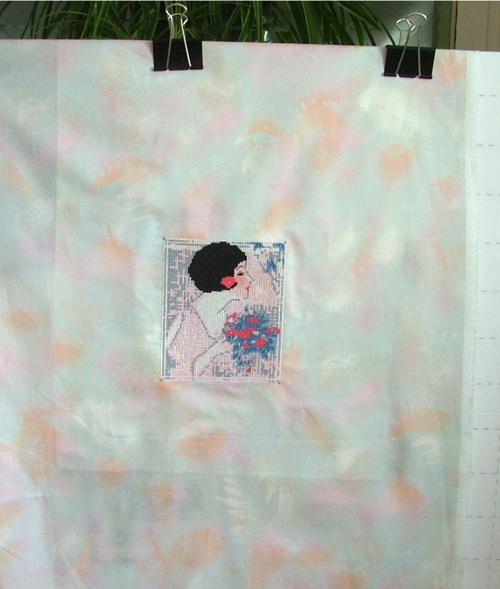 Then we embroidered tulips, and started to select the fabric for the frame.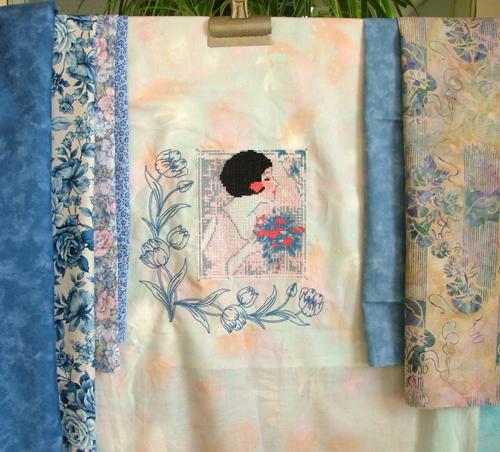 Blue, pink, rose and violet hues might be used with the design. Each color changes the mood of the composition and produces a very different effect. We decided on violet hues. First we appliqued a 3/8" wide ribbon around the embroidery.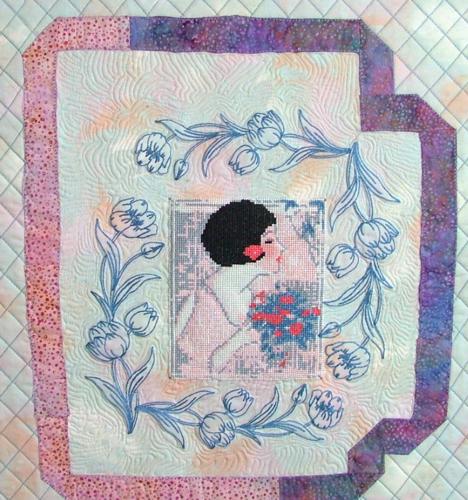 Next we started to add borders. We chose the violet-pink batik with a morning glory pattern, but next to the embroidery, it looked a little bit simple. Moreover the straight borders made the irregular composition in the middle appear crooked. So we left the right and upper morning glory borders, and made narrower violet batik borders on the left and in the bottom. The composition looked better, but somehow unfinished. So we added the morning glory batik borders on the left and in the bottom.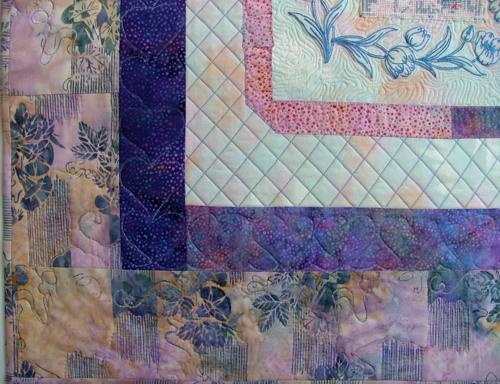 We quilted the central part of the composition with invisible thread. The part around the ribbon, the grid, is quilted with the same blue thread as the tulips are embroidered with. The violet borders are quilted with hearts pattern using variegated thread. The morning glory borders are quilted with invisible thread; the quilting repeats the fabric pattern.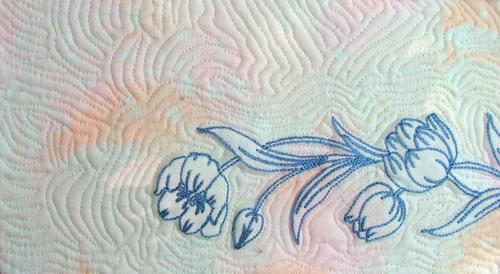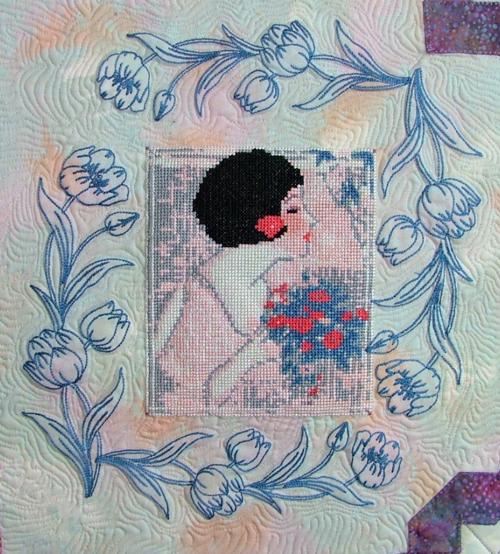 The quilted frame is ready. We hope that you liked our idea and will try to "frame" embroidered pictures in the same way.
Back to Projects Page