Spring Flower Projects
The Spring is coming fast. Our Flower projects feature three flower machine embroidery designs in the photo stitch technique.
We embroidered the Cyclamen on a canvas tote bag. It's great for keeping small garden tools or seed packets in.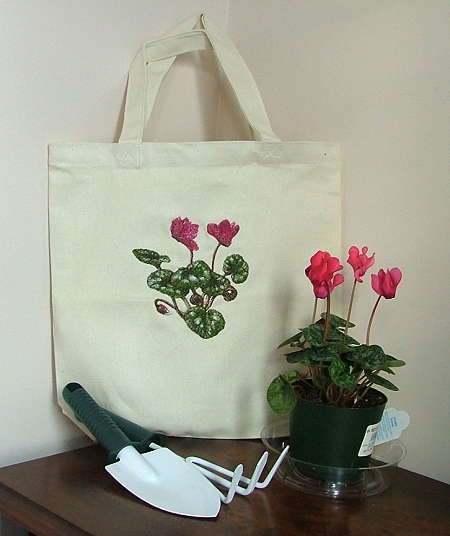 A gardener will appreciate this apron! We bought a ready canvas apron in a craft store, and embroidered the quotation "Garden is a friend you can visit anytime" on its front. Then we embroidered the Iris close to the edge of its wrong side.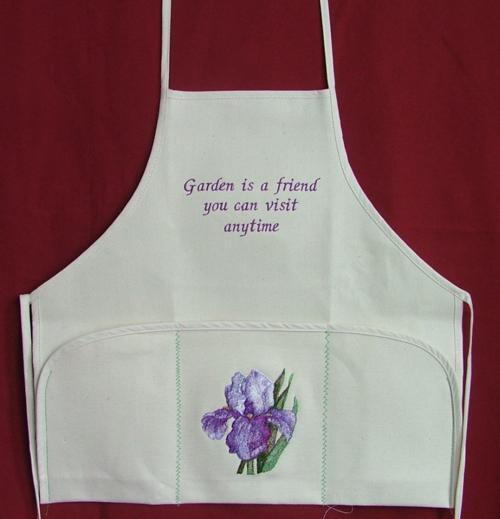 Then we folded the edge up onto the right side and attached it there with four vertical lines. The result is an apron with three spacious pockets to accomodate garden tools and seeds.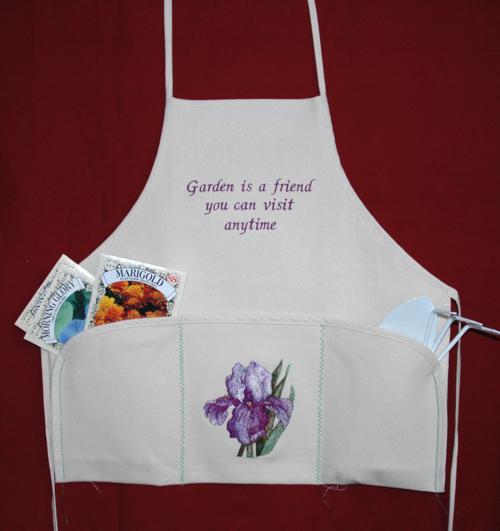 A close-up of the Iris stitch-out.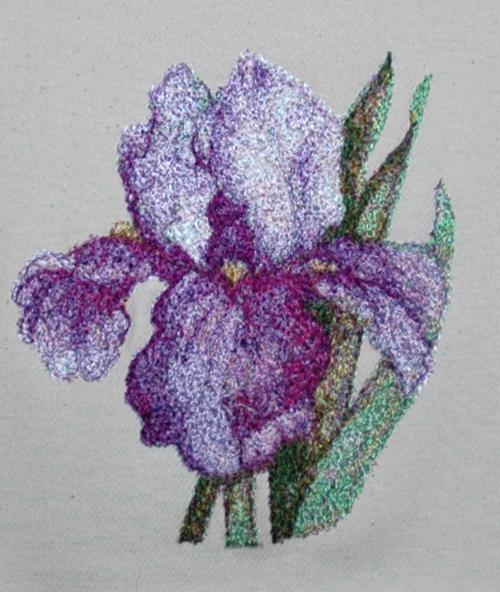 The Tulip was used to decorate a denim shirt.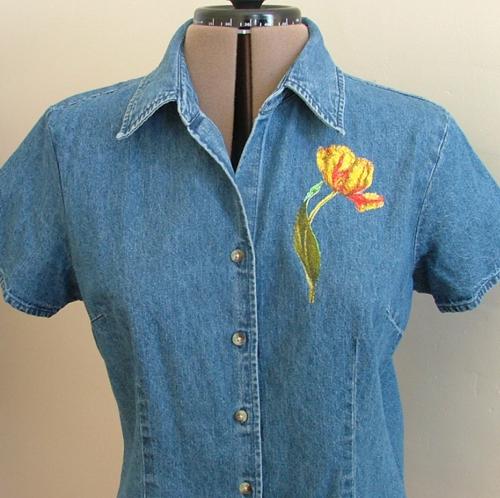 To make an ensemble with the shirt, we embroidered three tulips on a denim tote bag.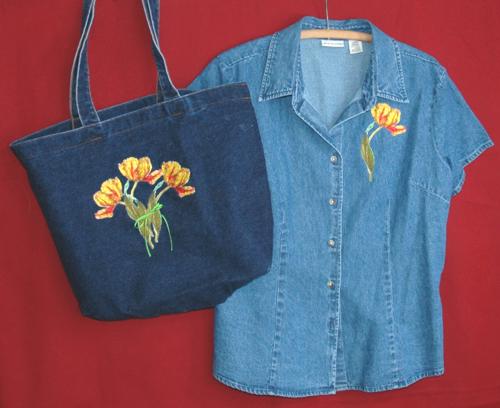 We also "tied" the bunch of tulips to add a 3D effect to the embroidery.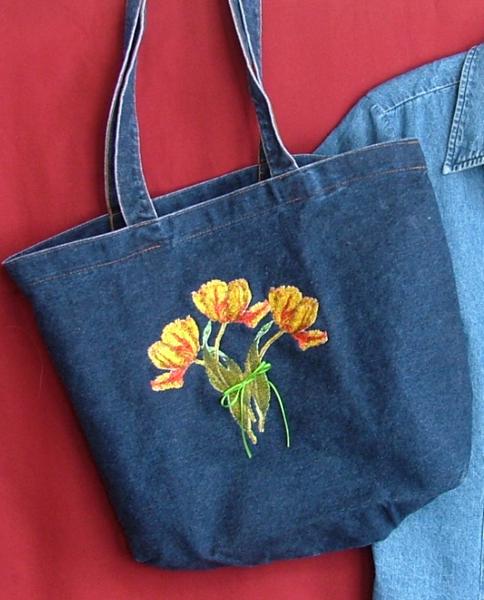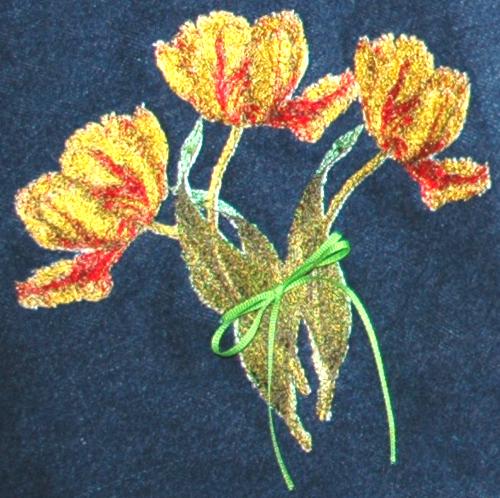 We hope that you like our ideas. Enjoy!
Back to Projects Page