FSL Flair Skirt Dress for 12" Doll
The FSL Flair Skirt Dress for 12" dolls is a set of freestanding lace machine embroidery designs. Here are the instructions on how to embroider and assemble this dress.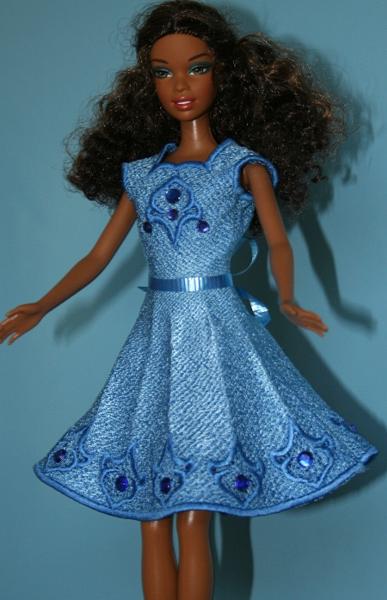 You will need water-soluble mesh stabilizer (Vilene), 40-weight embroidery polyester threads, a narrow satin ribbon of a matching color and any small embellishments (we used hot-fix crystals).
The dress is embroidered like all our freestanding lace, so the General Guidelines might be helpful.
Some points to remember from the General Guidelines:
Use water soluble mesh stabilizer (Vilene);
Use the same thread for the upper and bobbin to get two-sided embroidery (in this case you can use a bobbin thread of the matching color).
DO NOT embroider several designs in one hoop.
Step One: Hoop 2 layers of the water-soluble mesh stabilizer and embroider each part of the dress once. The design is two-color. The choice of color is yours. We used two shades of blue. Do not rinse the stabilizer away yet.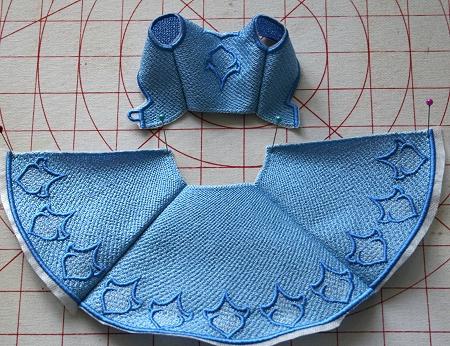 Step Two: Cut the stabilizer away as close to the embroidery as possible.
You can assemble the dress either manually or on your sewing machine. Stitch the side seams on the blouse and on the skirt.
Match the side seams on the blouse with the side seams on the skirt and stitch the blouse and skirt together.
Then stitch the back seam on the skirt from the hem up to the hips. The opening should be large enough to allow the doll into the dress.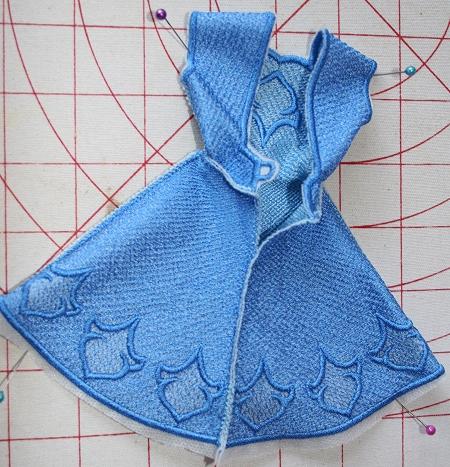 Step Three: Now rinse the stabilizer in luke warm water. Change the water several times to wash away the stabilizer completely in order to make the dress soft. (You can leave the dress in a bowl of warm water for an hour to get rid of the stabilizer). Then spread the dress neatly and leave to air dry.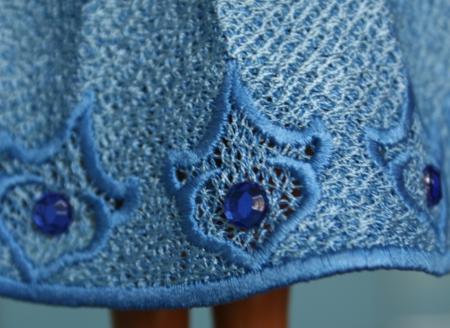 Step Four: Press with steam. Attach the embelishments. If you use hot fix crystals, it's easier to attach them with the help of a mini iron. You can also use small beads or shiny embellishments for nails.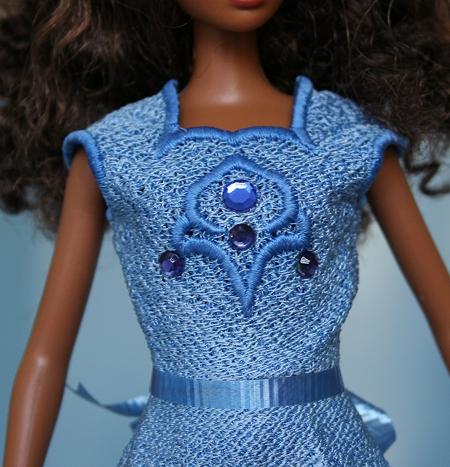 Step Five: Attach a small bead as a button, and manually stitch a satin ribbon over the waist line seam.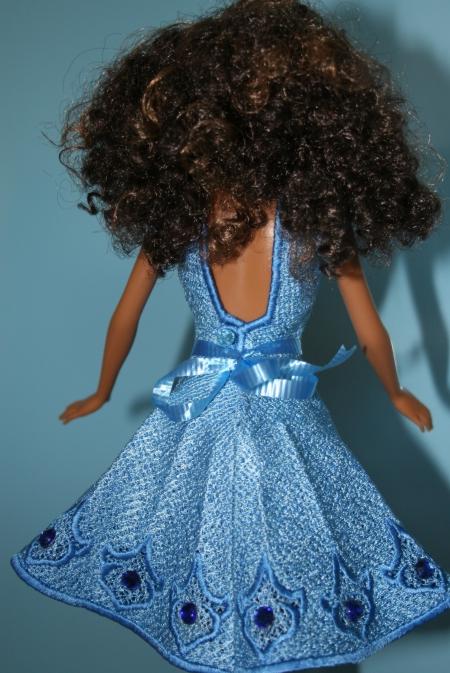 Step Six: Put the dress on a doll, button the blowse and bow the satin ribbon on the back.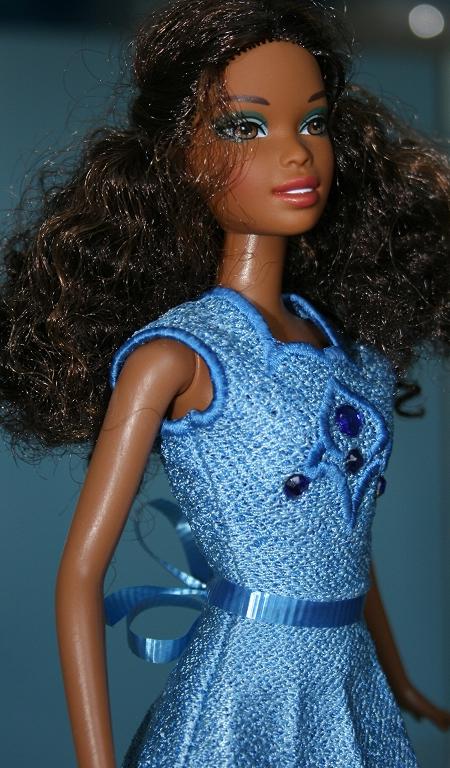 The doll outfit is ready. Enjoy!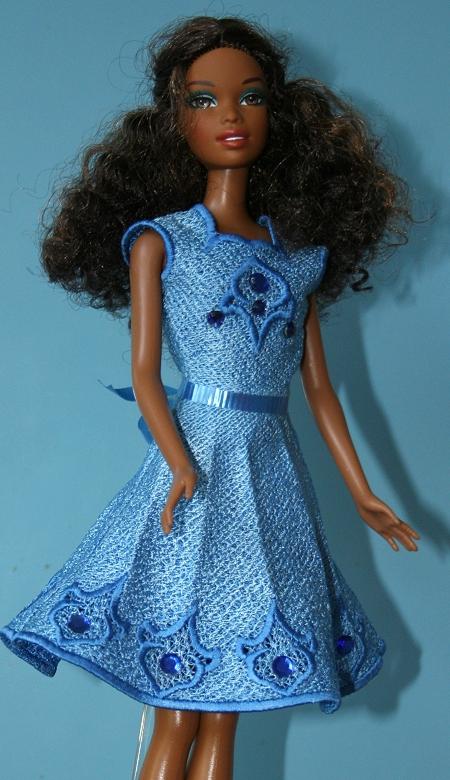 If you liked this dress, you might also like:
You will find more 12-inch doll fashions in the Doll Section of our Catalog
Back to FSL Flair Skirt Dress for 12" dolls
Back to Projects Page