FSL Cocktail Dress for 12" Doll
The FSL Cocktail Dress for 12" dolls is a set of 2 freestanding lace machine embroidery designs. Here are the instructions on how to embroider these designs and assemble the dress.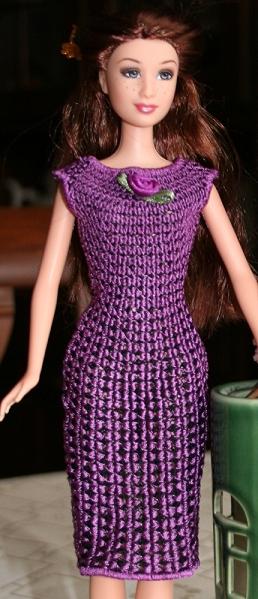 You will need water-soluble mesh stabilizer (Vilene), 40-weight embroidery polyester threads, a narrow satin ribbon of a matching color and any small embellishments (we used a tiny ribbon flower) .
The dress is embroidered like all our freestanding lace, so the General Guidelines might be helpful.
Some points to remember from the General Guidelines:
Use water soluble mesh stabilizer (Vilene);
Use the same thread for the upper and bobbin to get two-sided embroidery (in this case you can use a bobbin thread of the matching color).
DO NOT embroider several designs in one hoop.
Step One: Hoop 2 layers of the water soluble mesh stabilizer and embroider both parts of the dress. The design is two-color. The choice of colors is yours. We made two dresses - one in black and violet and the other in black and pink thread combinations.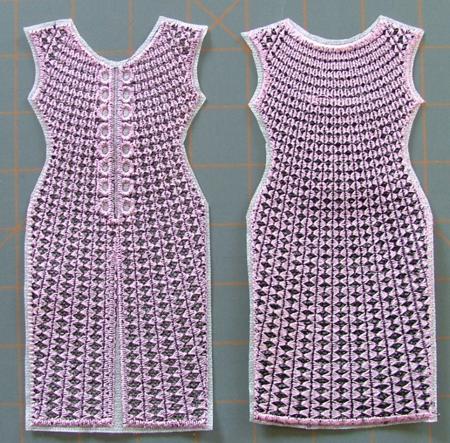 Step Two: Rinse the stabilizer in luke-warm water and leave the parts of the dress to air dry.
Step Three: You can assemble the dress either manually or on your sewing machine. Stitch the shoulders first, then make the side seams. Attach embellishments.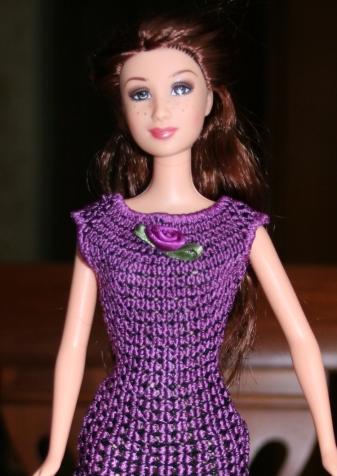 Step Four: Put the dress on a doll, lace the back with the satin ribbon.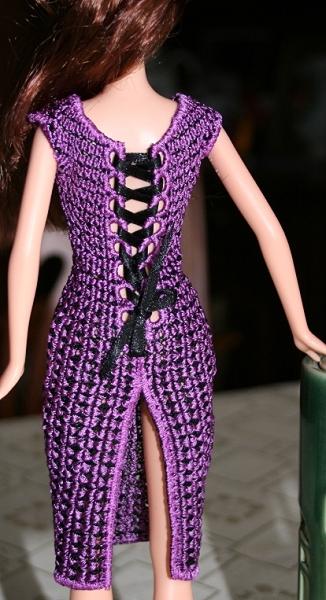 The doll outfit is ready. Enjoy!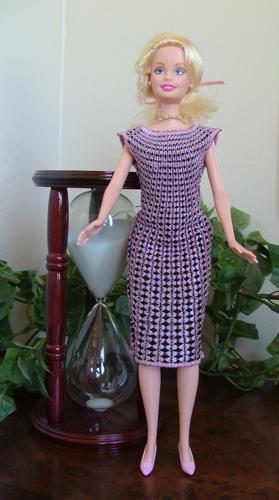 If you liked the dress, maybe you'll also like the FSL Crochet Lace-Trimmed Jacket
shown below.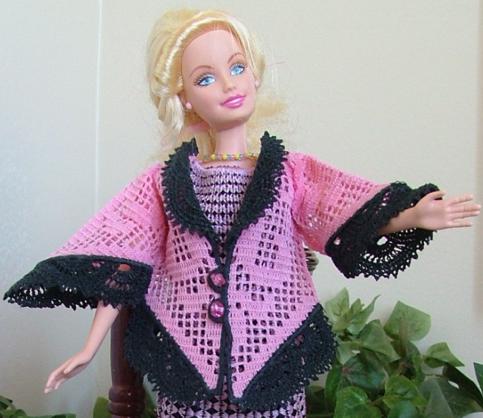 Back to FSL Cocktail Dress for 12" dolls