Project Ideas with Geometric Designs
Highly decorative and light, Geometric Designs can be embroidered on practically any fabric. Also, embroidered in different threads and on different backgrounds, they produce completely different effects, but always appear attractive. Here we show you some ideas on how they can be used.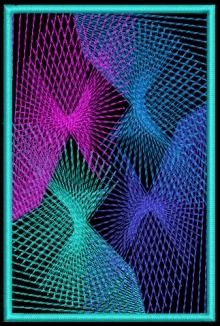 We made a set of accessories for computer and electronic stuff - a mouse pad, a CD pouch and a cellular phone purse.
.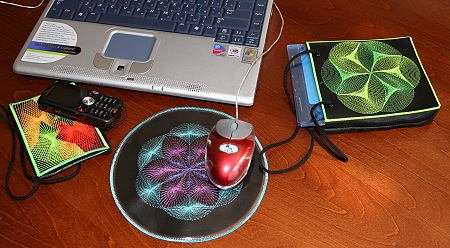 To make a cellular phone purse, we embroidered the first design twice in ultra bright colors on thin black leather. We cut away the excess leather as close to the embroidery as possible. Then, we placed the two parts together, wrong side to wrong side, and stretched a black shoe lace between the panels, along the edge. This, we secured with pins and then sewed the two panels together with zigzag over the edge.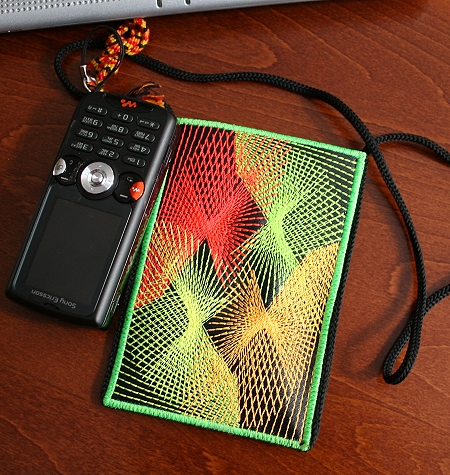 The small bag for CDs is done in almost the same way, but in order to make the bags wider, leave at least 1" around the embroidery when you cut away the excess material. We placed the panels face to face and sewed them together with the running stitch 1/4" from the edge.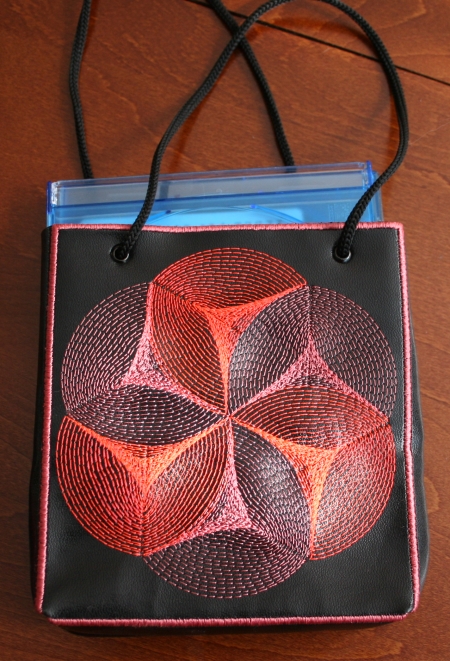 Then we stitched the box corners and turned the bag inside-out.
Note: if you do not know how to make box corners, please see Embroidered Gift Bags for Christmas, Step Six.
Then we inserted the grommets, following the manufacturer's directions, and threaded cord through them for handles.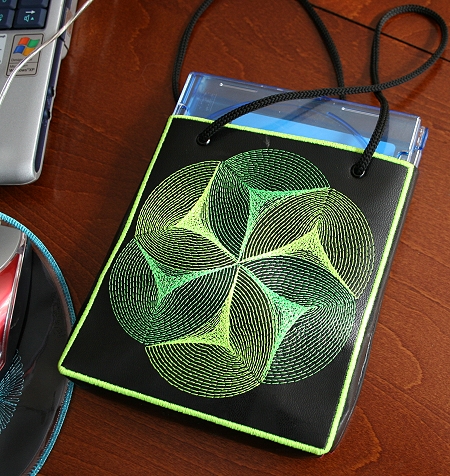 A mouse pad is embroidered on thin black leather with craft felt serving both as a stabilizer and lining. When the embroidery was finished, we cut out a circle of the required diameter and then finished the raw edges of both layers with zigzag.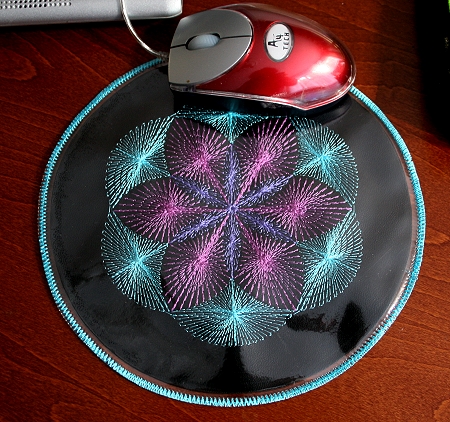 The electronic accessory set is ready. In our computer age, these items make a great gift for anybody.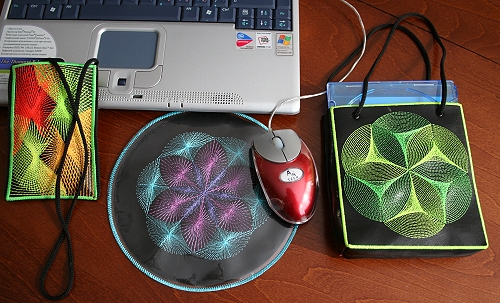 For ourselves, we embroidered T-shirts, selecting the threads to match our skirts.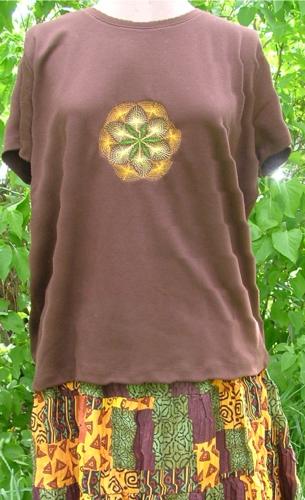 This is what the design looks like in yellow and greed on a brown background to match the skirt.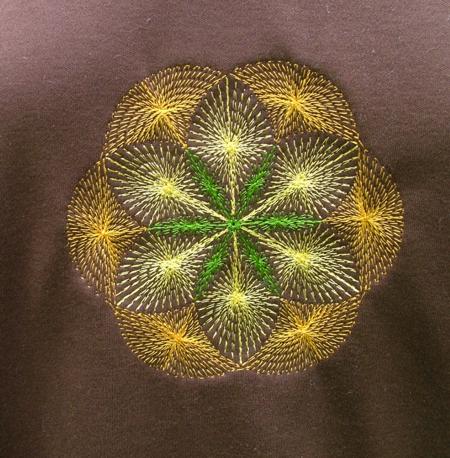 Here is the same design in greens and pinks on a grey-green background.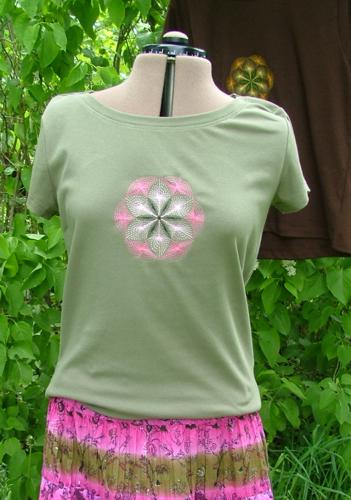 With the T-shirts, we used lightweight cut-away mesh.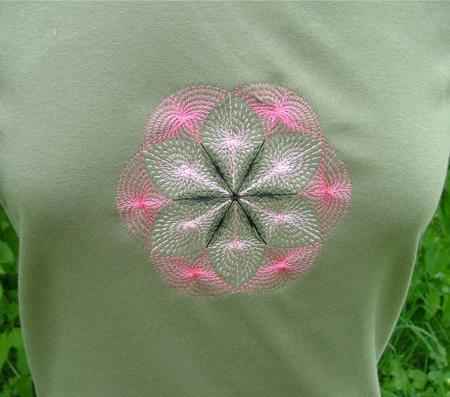 We hope that you liked our ideas and will come up with many of your own.
Back to Geometric Designs Page
Back to Projects Page