Keepsake Bags for Small Gifts
( In-the-Hoop Project )
These small gift bags are fun to make and fun to receive. You can pack them with sweets or any other small items. We used the Gift Bag in the Hoop designs and the Kitty Got his Christmas Gifts, Christmas Bells and Santa with Letter from the Christmas section of our catalog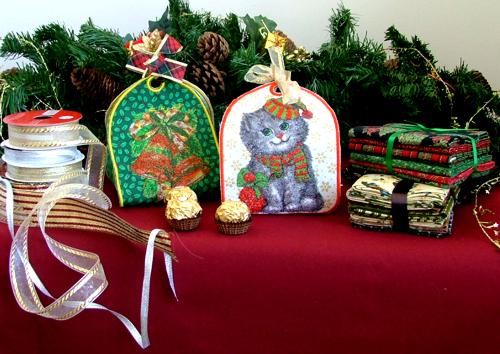 Step One: On your computer or in your machine, combine a design with the bag frame. Embroider the design first.
If you want the bag to have a lining, place the lining fabric under the hoop after you finish the design. Then, embroider the frame.
Step Two: Take the embroidery out of the hoop and cut away the excess fabric.
Step Three: Embroider the back and sides of the bag. If you like, you can embroider another design or the name of the giftee on the back. Take the embroidered parts from the hoop and cut away the excess fabric.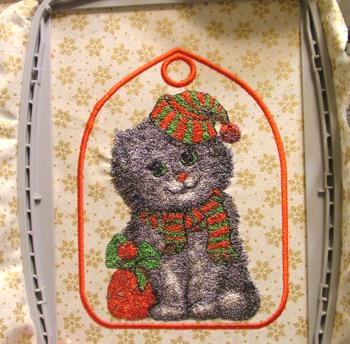 Assembling
To assemble a bag with rounded sides, first stitch the two sides together. Find the middle point on the bottom edge of the face panel. Pin the sides and the face panel at that point.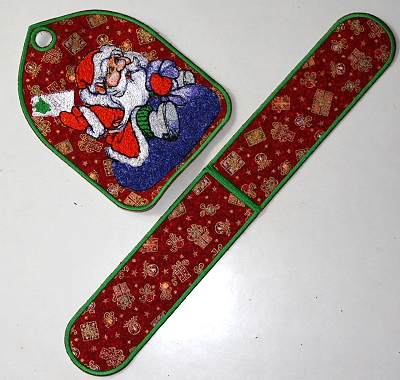 Place the parts wrong side to wrong side. Using a zig-zag stitch, attach the parts to each other over the edge.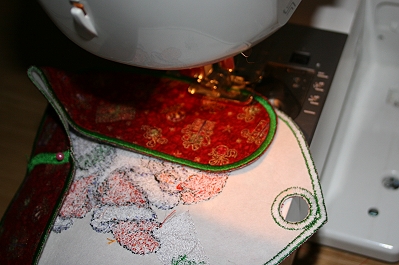 Align the second panel with the bag's sides and stitch together as shown on the photos.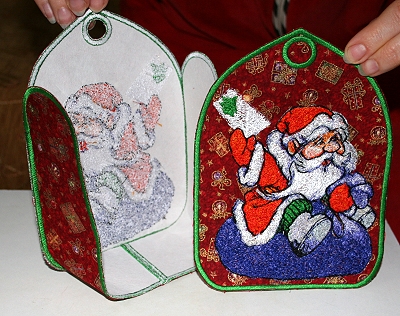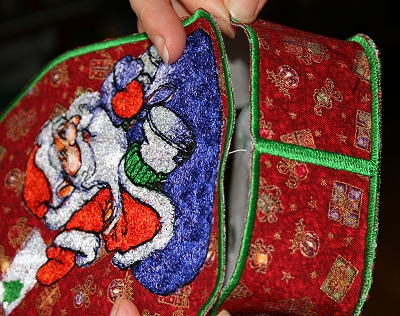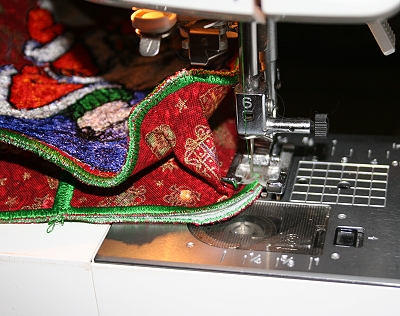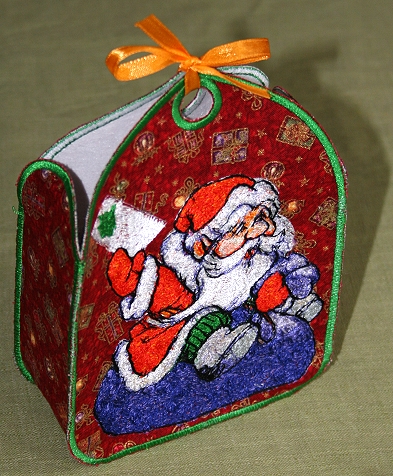 This bag is ready!
The second type of bag, with side panels that have holes at the top, is much easier to assemble. Just stitch the sides together and then stitch them to the front and the back panels. You can use a dense zig-zag or any other bridging stitch.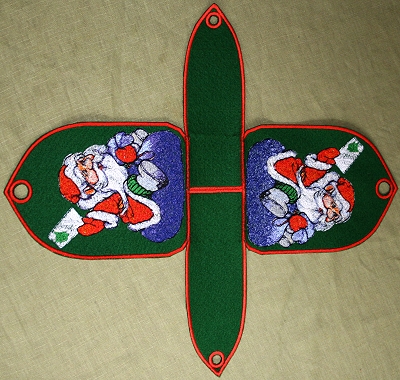 Tie the side panels with a small ribbon.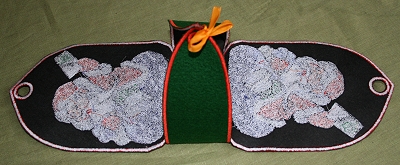 Tie the front and back panels with another ribbon.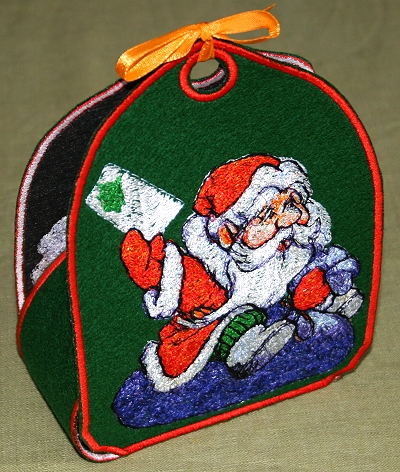 The second bag is ready! We hope that you liked our project. Enjoy!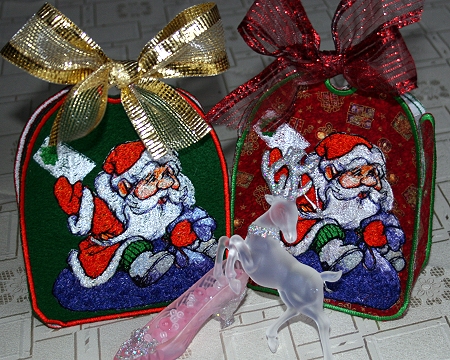 These are some of the designs which can be used in this project:
Back to Projects Page