Grape and Vine Trapunto Quilt with Machine Embroidery
We made this quilt using the technique described in our Step-by-Step Guide to Creating Trapunto with Machine Embroidery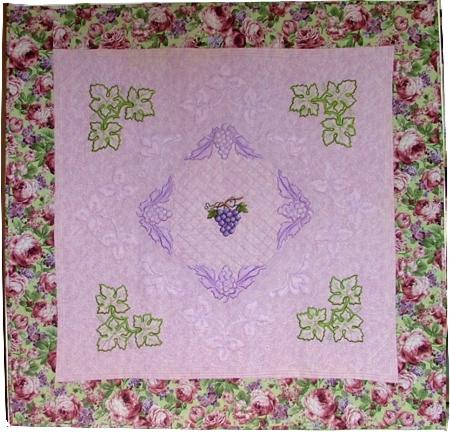 For the "Grape and Vine" quilt we used the designs from the cutwork Grapes and Vine Lace Set, and the cross-stitch design Grapes. The finished size of the quilt is 40" x 38 1/2".
The middle part of the quilt is a whole cloth piece measuring 35" x 33 1/2" (with 1/4" seam allowance, it is 35 1/2" x 34"). The borders are 5" wide.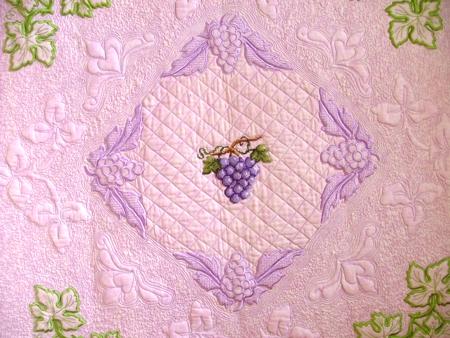 First, we attached the borders, and marked the places for all of the designs.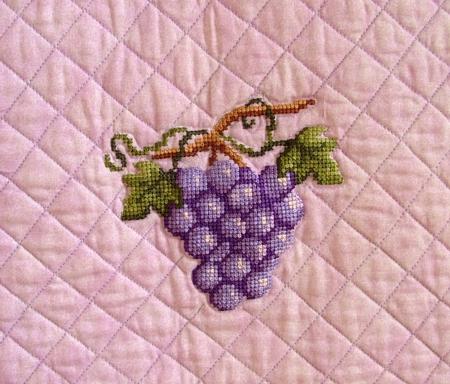 The we embroidered the designs using Dream Poly batting as stabilizer, as described in the Step-by-Step Guide to Creating Trapunto with Machine Embroidery.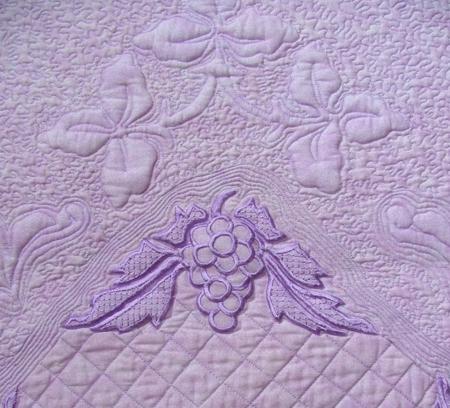 Then we quilted the top. The central part is quilted with a 3/4" x 3/4" grid. Stippling is used around all embroidered designs.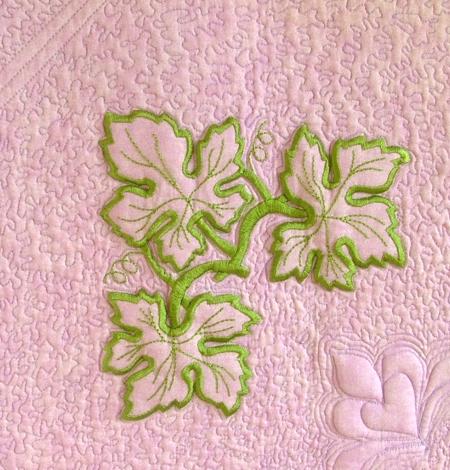 In classical trapunto the color of the thread matches the color of the fabric. We chose colors which match the central cross-stich grape design.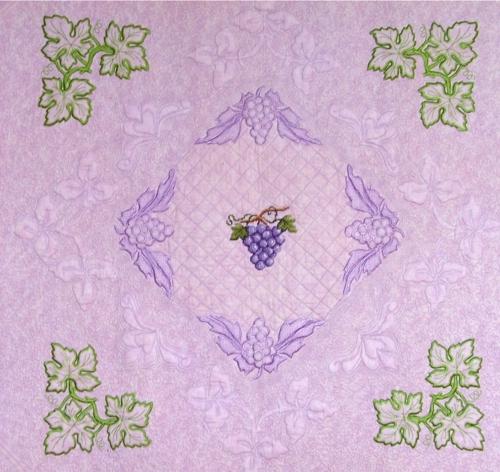 We hope that you liked our idea and will try it out yourself.
Back to Projects Page