Mending Idea
This is an idea for how you can use embroidery to mend a torn, but cosy and well-loved sweatshirt. The same idea can be used for any other garment.
This is our sweatshirt...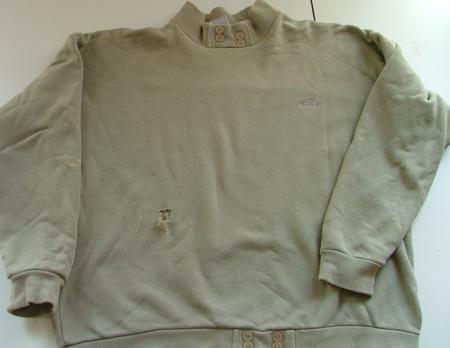 This is what happens to sweatshirts when they get too close to the teeth of small puppies: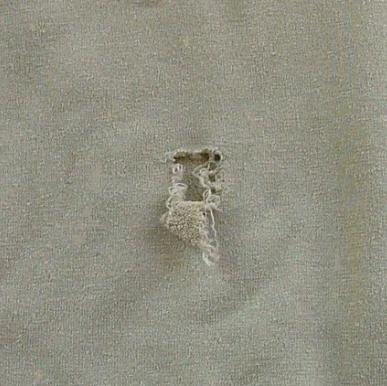 Incidentally, this is the culprit: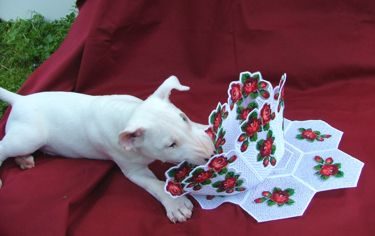 To mend the sweatshirt, we decided to use the Blue Bell Set. The large flower will cover the hole, and the mid-sized flower will be placed on the shoulder for harmony. We wanted to embroider the small flower, too, but we just couldn't find a suitable spot for it. You might want to embroider them on jeans to match the sweatshirt.
The paper printouts help mark the placement of the designs.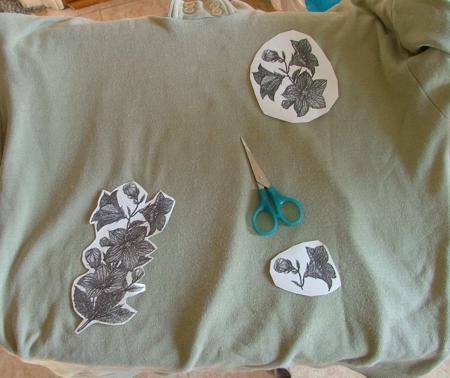 After choosing the spots for the designs, we stabilized the sweatshirt with iron-on cut-away stabilizer. When ironing the stabilizer on, under the part with the hole, use the torn ends of the fabric to neatly cover the hole, then press from the face of the sweater to fuse the stabilizer to the fabric.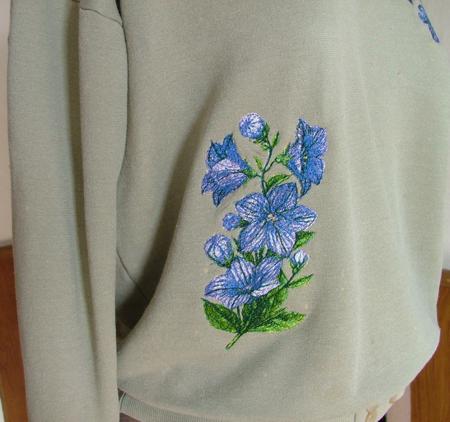 Hoop both layers together and do the embroidery. Cut away the excess stabilizer. No traces of the hole are noticeable. This sweater will still hold up for a while.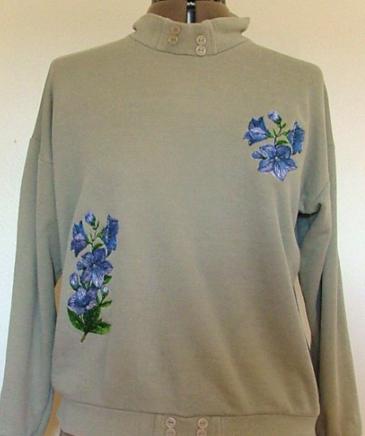 The second flower on the shoulder makes the sweater even more attractive.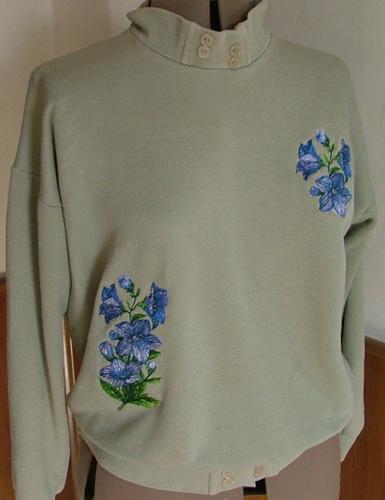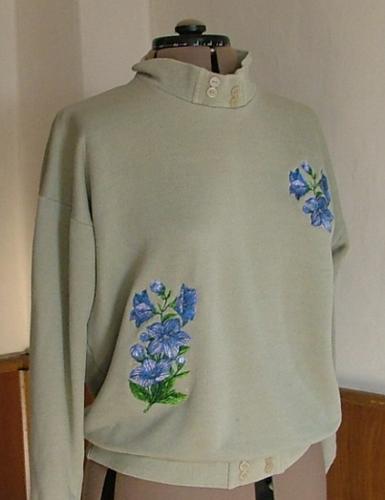 We hope that you like our idea and will come up with many of your own.
Back to Projects Page