Framed Embroidery
The traditional method of framing requires that you mount the embroideries on cardboard, lace the backs, cut out a mat and so on. We came up with an easier way, which we describe in this tutorial. For this tutorial we used the designs:
Jar With Wild Flowers, Sunflowers, and Strawberies.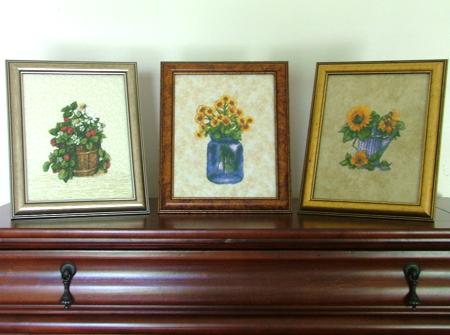 You will need cotton fabric for embroidery and backing, thin batting, 40-weight rayon or polyester embroidery threads and picture frames.
Step One: Choose fabric for the embroidery. The piece should be no smaller than the picture frame. The fabric does not have to be plain. A marbled pattern looks very attractive with embroidery. Just make sure that the pattern is not so bright that it takes attention away from the embroidery. Hoop the fabric with the piece of batting. We worked with low loft Dream Poly. No additional stabilizer was used.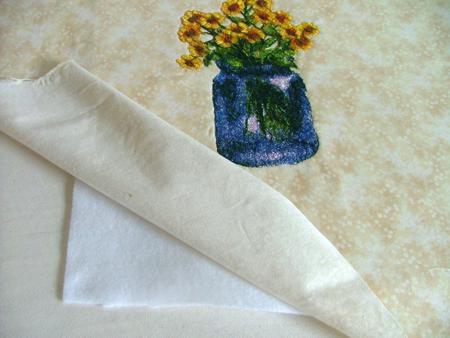 Step Two: Do the embroidery, take it out of the hoop and iron. Make a sandwich by adding backing to your working piece. Optionally, you can embroider the backing with your name, the date, the name of the giftee, etc, before attaching it to the working piece. Quilt the sandwich.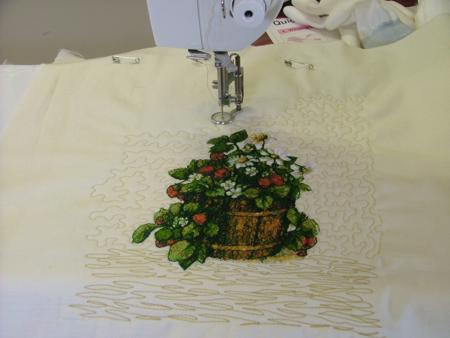 Step Three: Measure the picture frame and cut away the excess quilt to get a piece suitable for the frame.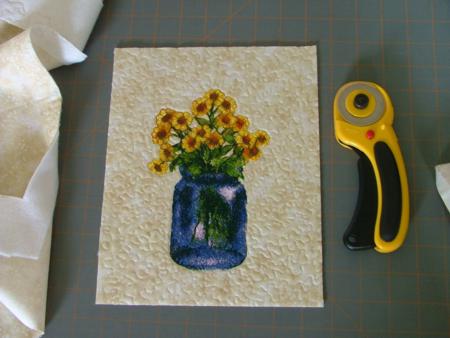 Quilting will make the working piece stiff enough to be placed into the frame without additional support.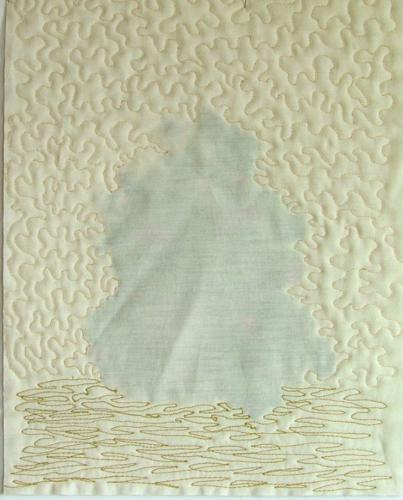 The back of your work will also look neat and will not need to be disguised with a layer of paper.
Frame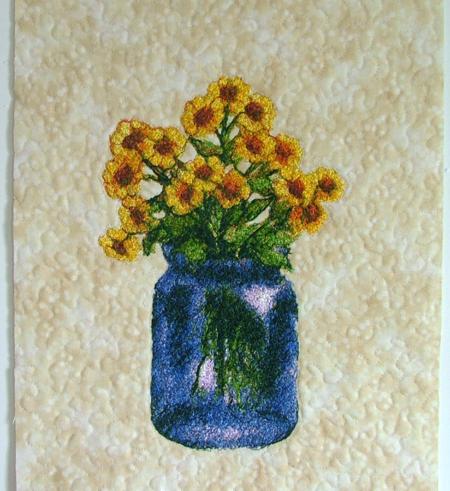 Step Four: Place the quilt into the picture frame (between the glass and the backboard) and you are done!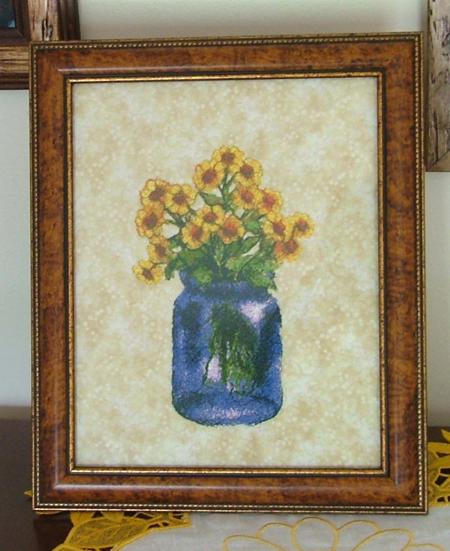 Here are some more pictures of the project: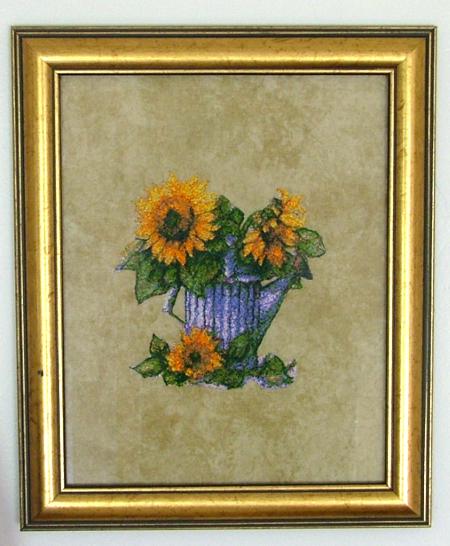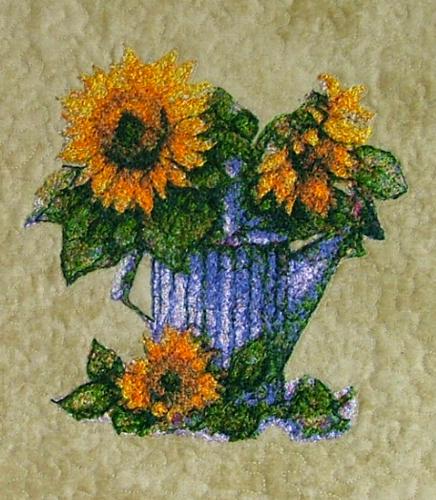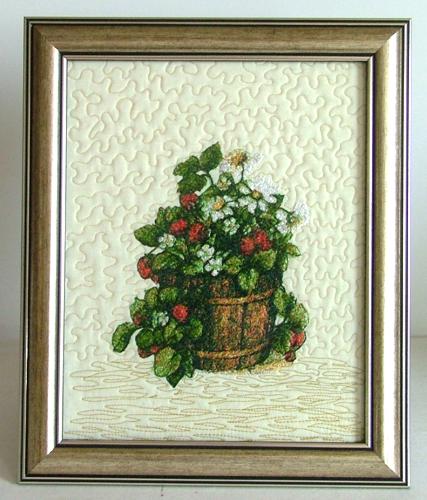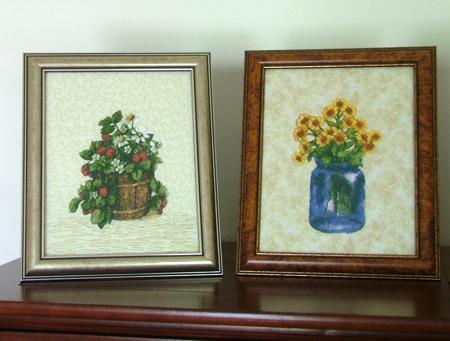 We hope that you like our idea and will come up with many of your own.
Jar With Wild Flowers, Sunflowers, and Strawberies
Back to Projects Page