Seasons by Alphonse Mucha Redwork Quilt Blocks
The Seasons Redwork Quilt Blocks by A.Mucha is a set of 7 machine embroidered quilt blocks. We hope that this set will give you a lot of creative possibilities. Here we show one of the projects that can be done with it: a wall hanging.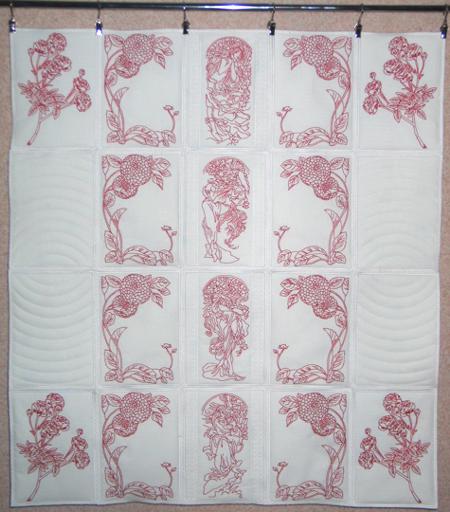 Step One: Hoop the top fabric with a light-weight mesh stabilizer and embroider the picture. Stop before embroidering the second color, which is the grid and frame.
Step Two: Remove the hoop from the machine - DO NOT remove the working piece from the hoop! Place a layer of low-loft batting and backing under your work. Secure the edges with pins.
Step Three: Return the hoop to the machine and finish stitching - the machine should embroider the grid and the frame.
Step Four: The blocks with the grid are embroidered directly on a "sandwich" of top fabric, batting and back fabric.
Step Five: With a pair of sharp scissors, cut away the excess fabric, batting and backing as close to the frame as possible. The block is ready.
You can assemble the blocks in a different order to make a wall hanging.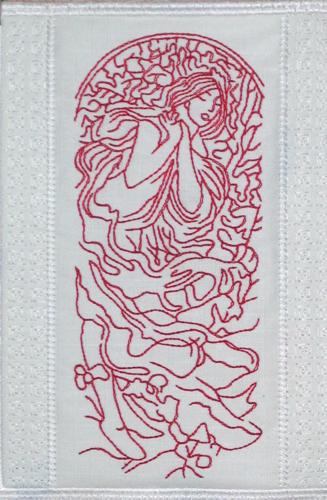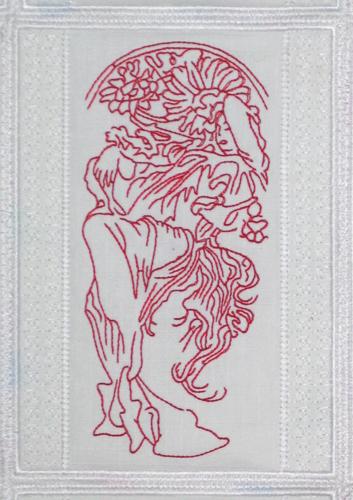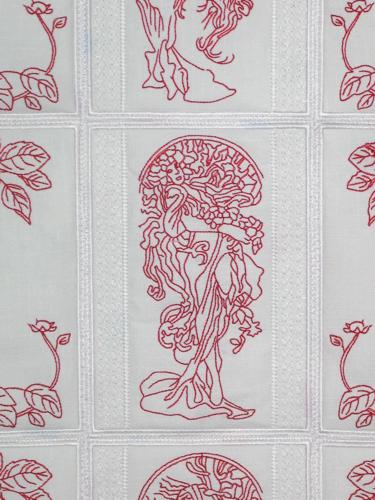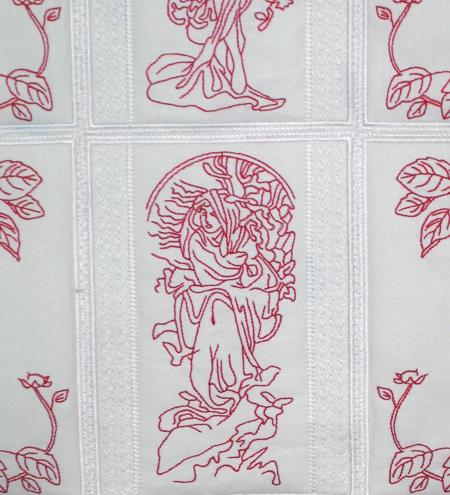 To sew the blocks together, use the same thread as you used for the embroidery, and with wide zig-zag or any other bridge stitch attach the blocks to each other.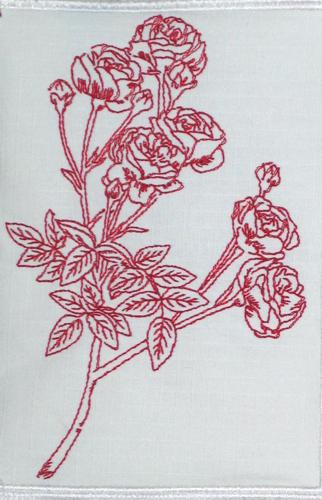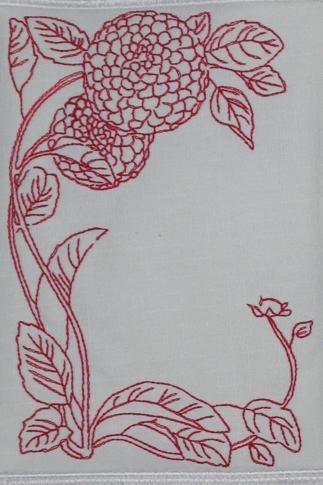 We hope that you like our idea and will come up with many of your own.
Back to Seasons by Alphonse Mucha Redwork Quilt Blocks
If you liked these designs, you might also like the Lady with Flowers Redwork Quilt Blocks by A.Mucha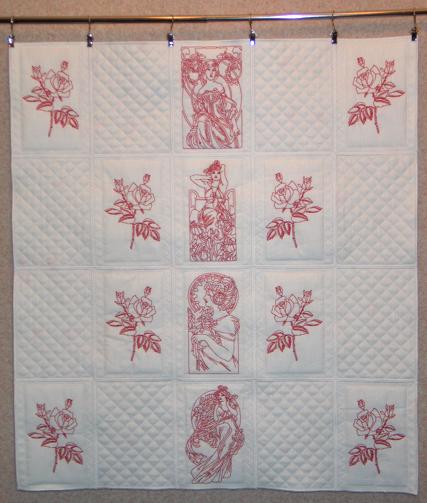 Back to Projects Page