South Sea Sails Wall Quilt
This nautically-themed wall quilt makes a beautiful gift for a boy.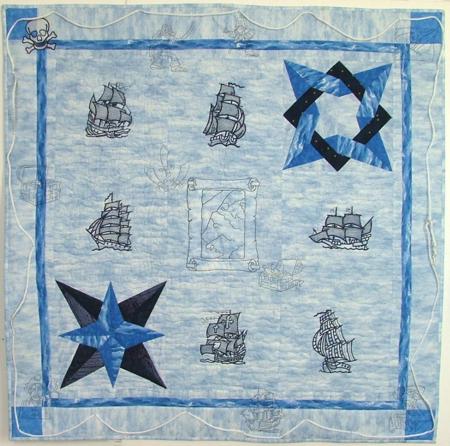 The finished size of this wall quilt is about 46" x 46". The quilt consists of nine 12" x 12" blocks and three borders - two that are 1" wide and one that is 3" wide.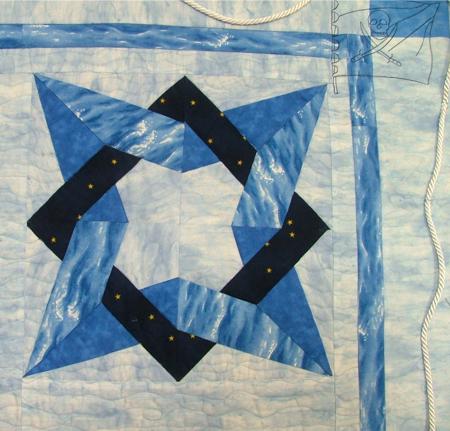 The two star blocks are paper-pieced. These are the designs of Pepper Cory, a nationally known quilting teacher and author. We had the opportunity to attend her class at the Chenango Piecemakers Quilt Guild in September 2006. You can buy these designs from her ( www.peppercory.com) or make your favorite star blocks.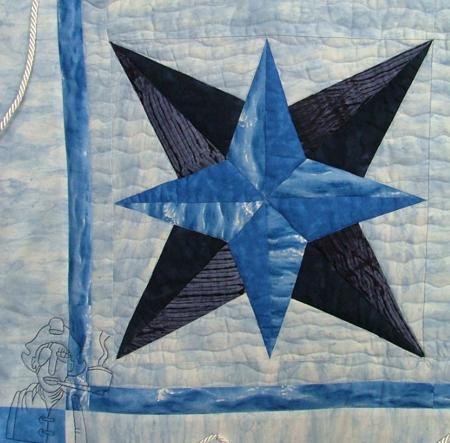 The central block of the wall quilts features a map of a treasure island. We recommend to embroider it with 30-weight embroidery rayon threads. If you do not have 30-weight threads, you can use 40-weight, but embroider the design twice - one directly over the other - to get a more vivid embroidery. We also used white craft felt instead of stabilizer. When the embroidery was finished we cut away the excess felt close to the embroidery.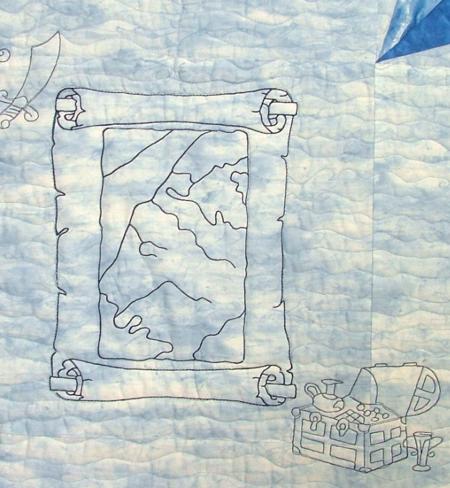 You can download the map here.
For 5" x 7" hoop:
ART
DST
HUS
JEF
PES
VIP
XXX
For 6" x 10" hoop:
DST
HUS
JEF+
PES
The other 6 blocks are embroidered with Sailing Ships from our Nautical section. Here are close-ups of some of them.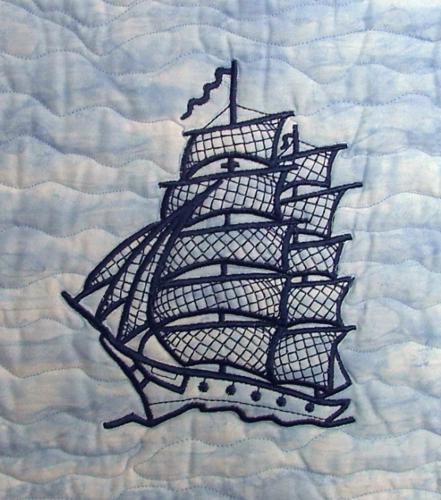 This is a stitch-out of the Schooner.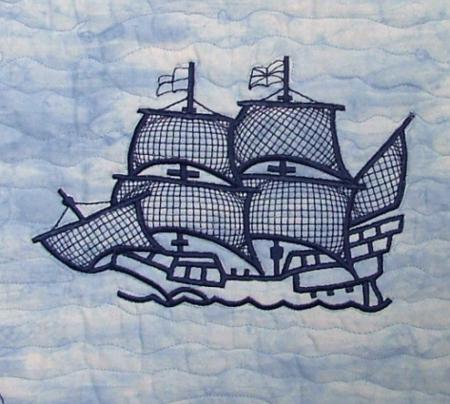 This is the Caravel.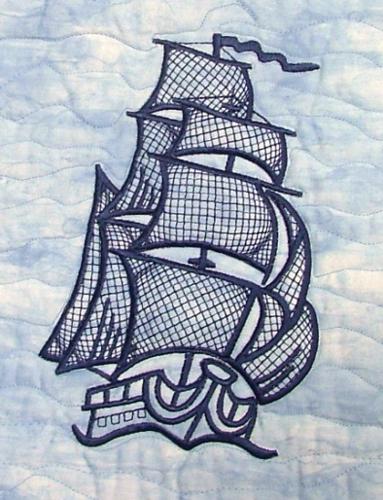 This is the Frigate.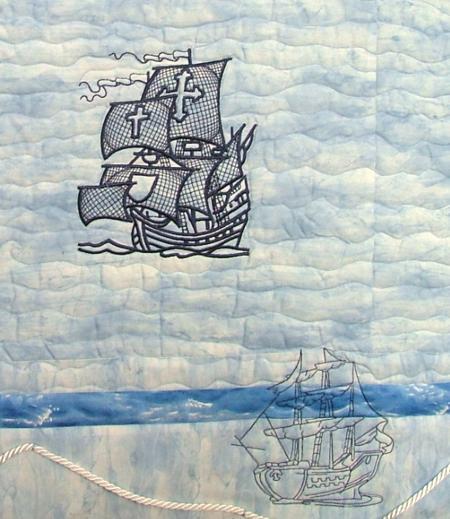 This is the Galleon. We embroidered all ships with crafter's felt for stabilizer. We cut away the excess felt after the embroidery was finished.
After we embroidered each block, we assembled them in a top, attached borders and made a sandwich out of the backing, batting and top. First we quilted the ships' outlines with monofilament (invisible) thread and the embroidery got a sculptured, trapunto, look. Then we quilted the sandwich with designs from the Pirates Redwork Set.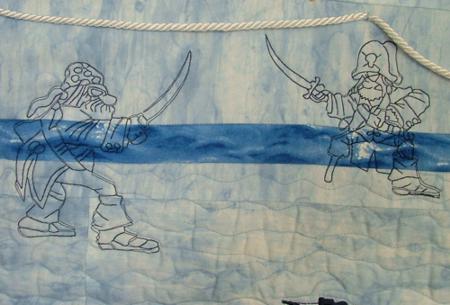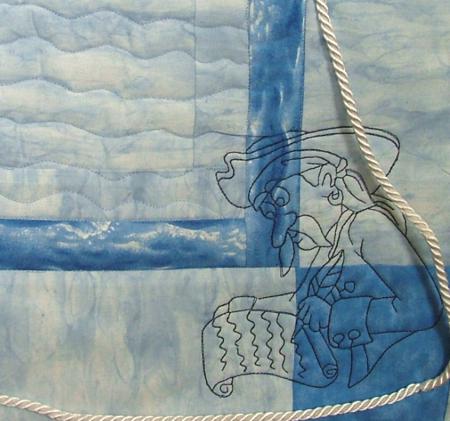 And finally, we quilted waves across the entire quilt.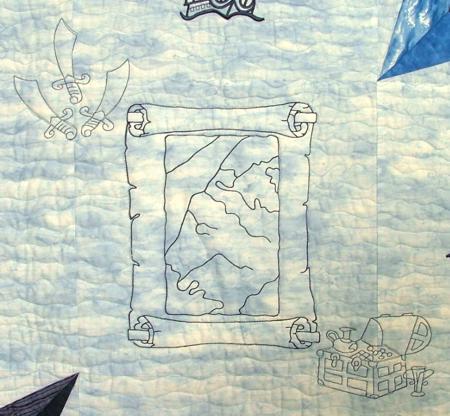 After quilting, we finished the raw edges with binding and decorated the quilt with the FSL Skull and Crossbones design and a trim imitating ropes.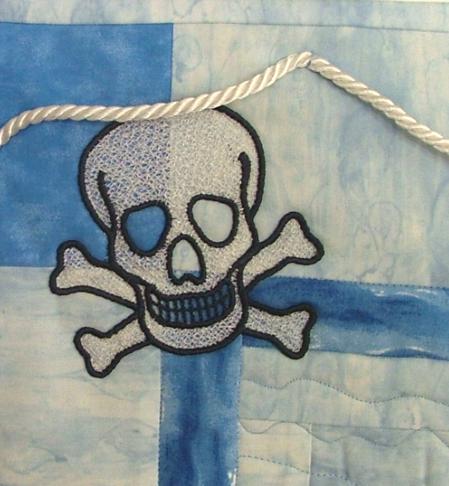 We hope that you liked our idea and will come up with many of your own.
Back to Projects Page