This skirt will fit the American Girl Doll and similar dolls of 18-inch height. The Skirt in the Hoop is a set of 2 Free-Standing Lace machine embroidery designs.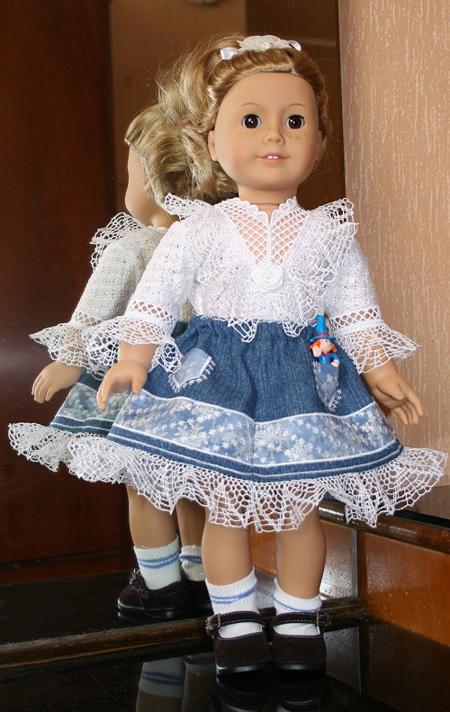 You will need two pieces of fabric - one for the skirt and another for the applique on the skirt. We used light-weight denim and patterned cotton fabric for the applique. For the lace ruffle you will need Vilene water-soluble stabilizer and cotton embroidery thread.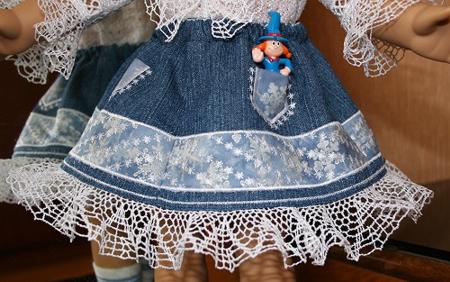 With the help of this pattern you can easily make another skirt without applique. Just embroider the first outline. Then follow the assembly instructions.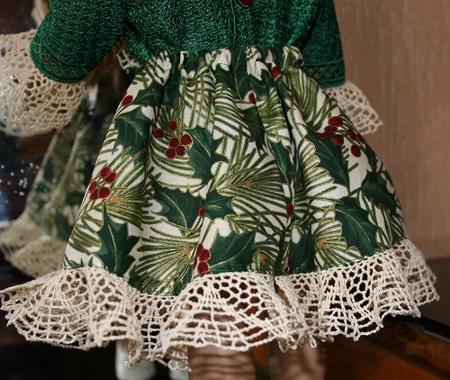 Please read about the Lace Blouse for 18-inch dolls.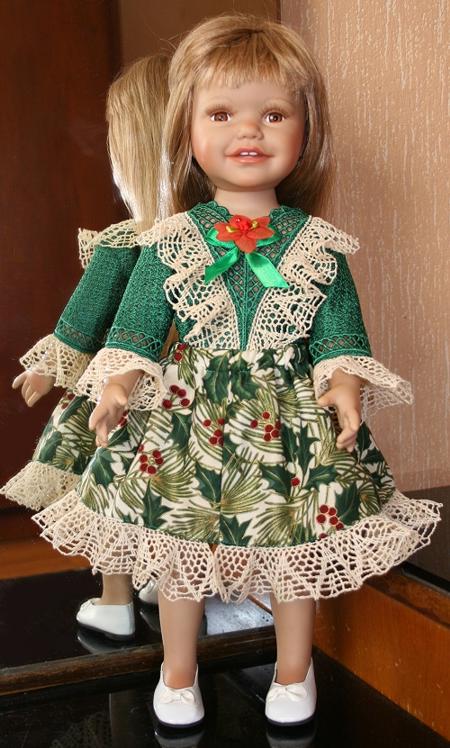 You can purchase the skirt and the blouse together at a 25% discount.