Spring Flower Coaster in the Hoop Project
The set Spring Flower Coaster in the Hoop consists of six machine embroidery designs in the cross-stitch technique.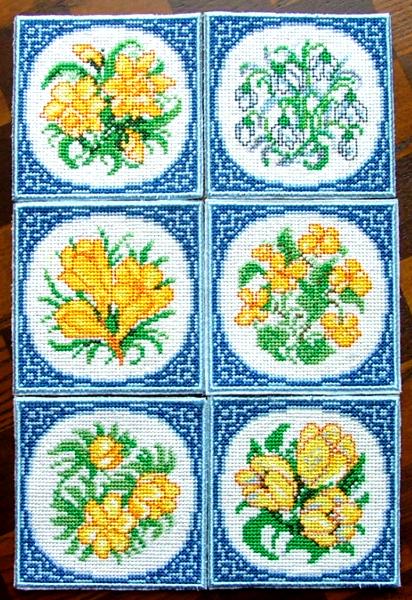 We recommend to embroider the coasters on crafter's felt. You will also need 5" x 5" pieces of any cotton fabric for lining.
Step One: Hoop felt and embroider a design up to the final color, the frame. DO NOT embroider the frame. Take the hoop out of the machine. DO NOT take the fabric out of the hoop.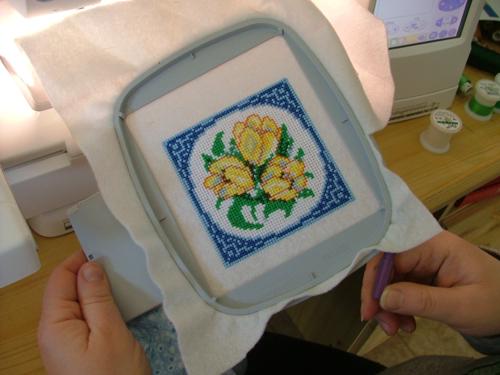 Step Two: Stretch you lining piece across the back of the embroidery. If you wish, you can secure the edges of the fabric to the felt with pins.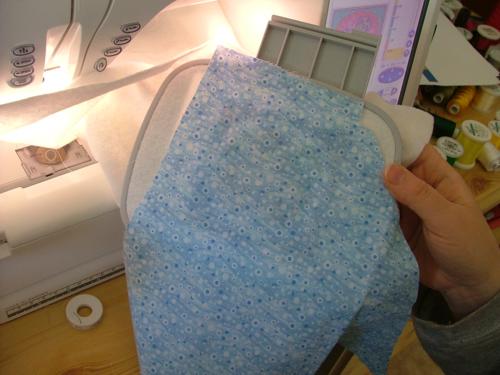 Step Three: Return the hoop into the machine and finish the embroidery.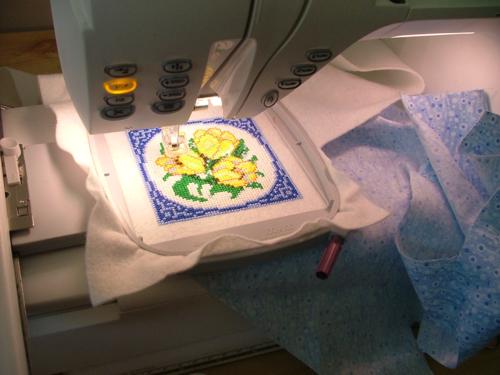 Step Four: Take the finished embroidery out of the hoop and cut neatly along the edge of the motif.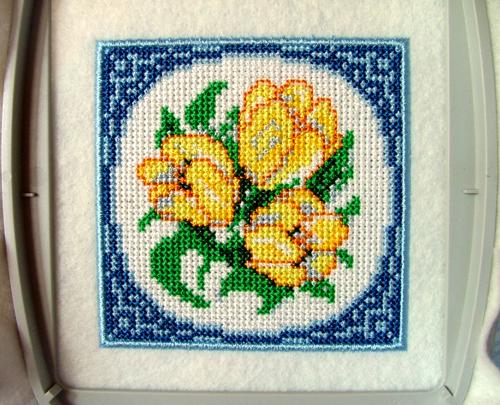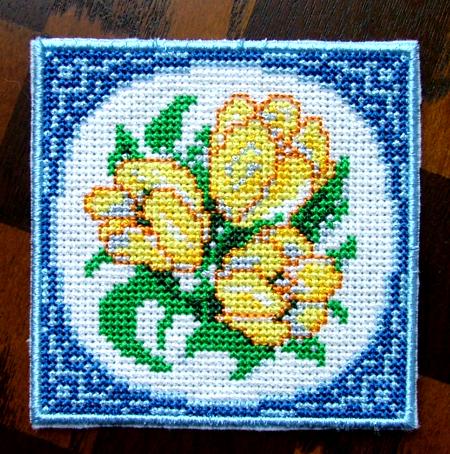 The coaster is ready. Enjoy!
Here are some more pictures of the project.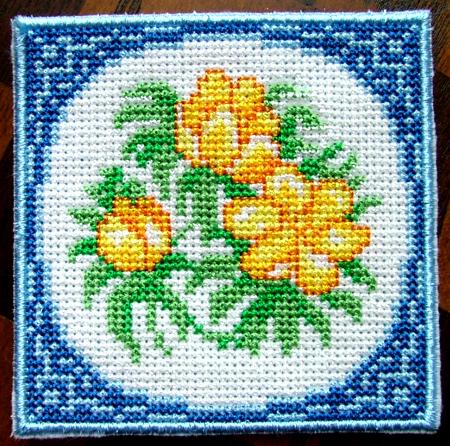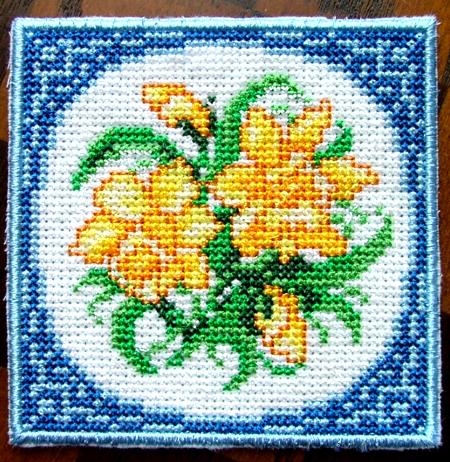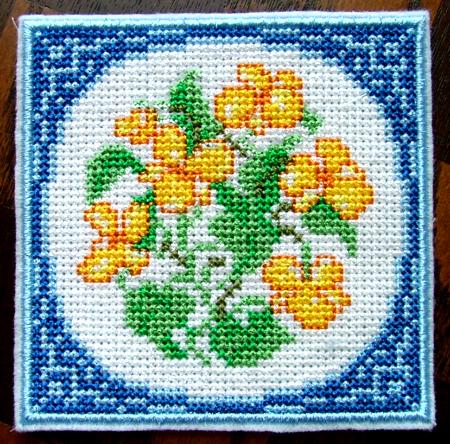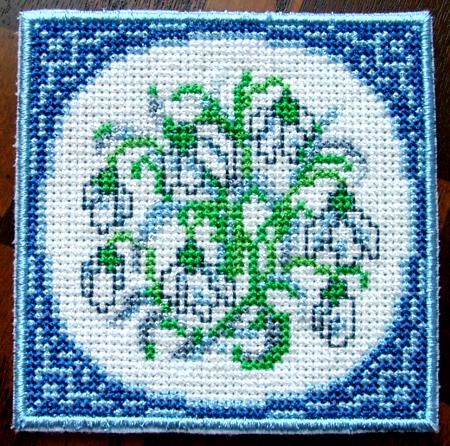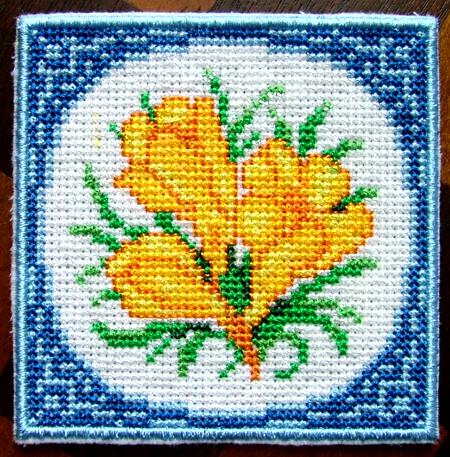 Back Spring Flower Coaster in the Hoop Page