The Starry Night by Vincent van Gogh is a set of 2 machine embroidery designs in the redwork technique. On this page we offer some ideas on how to use the designs.
The very first idea is to embellish a T-shirt for a Van Gogh fan.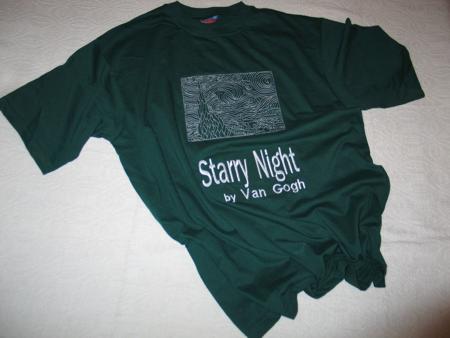 Some close-ups of the embroidery.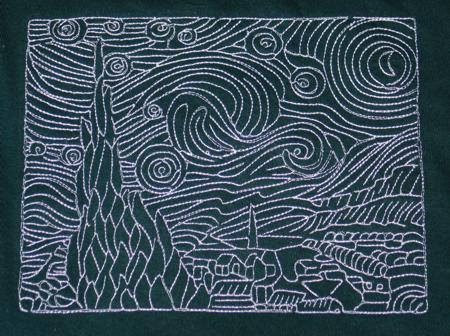 The embroidery is done with rayon embroidery threads. Fusible "No-Show" Mesh is used to stabilize the T-shirt.
Another project is a small, 22" x 24", quilt.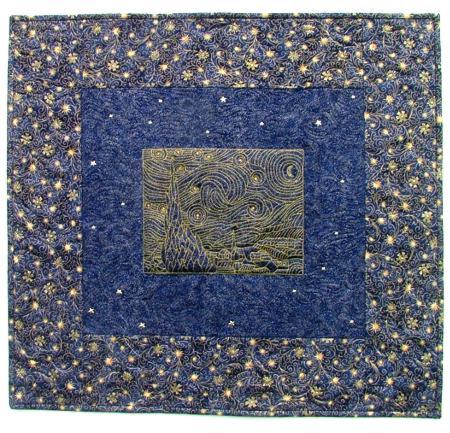 The embroidery and the quilt are decorated with Swarowski hot fix crystals, imitating stars.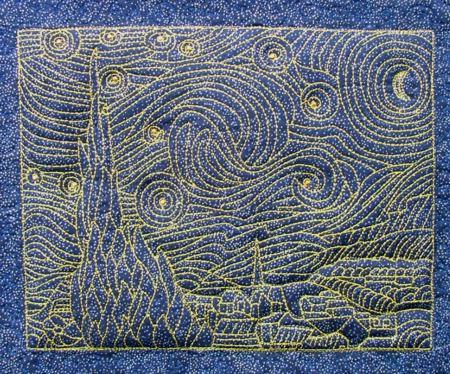 We have another idea, but the project is not finished yet. If you like to hand-embroider, you can "color" the design with thread to produce yet another effect.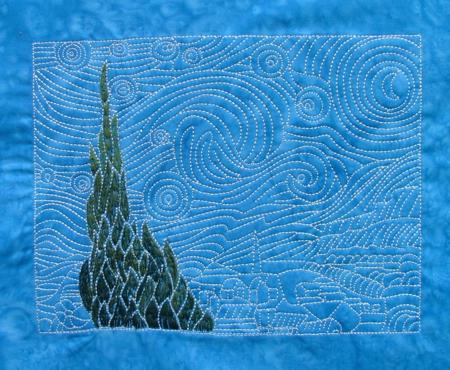 Only the cyprus is finished so far. This will be another quilted wall hanging.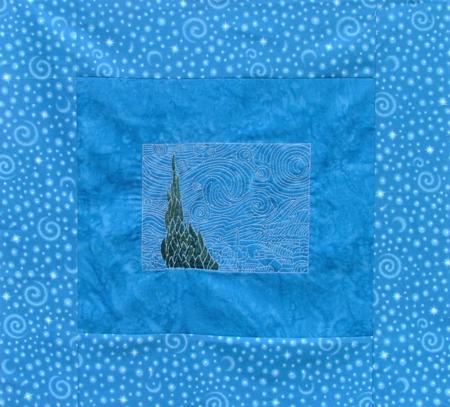 We hope that you like our ideas and will come up with many of your own.
Back to Projects Page