Sunflower Wall Hanging with Machine Embroidery
The pattern for this small summer quilt comes form the book Merry Christmas Quilts. We had the idea of turning a Christmas quilt into a summer one and incorporating machine embroidery with the quilt.
We used the Sunflower Collection, machine embroidery designs in the cross-stitch technique.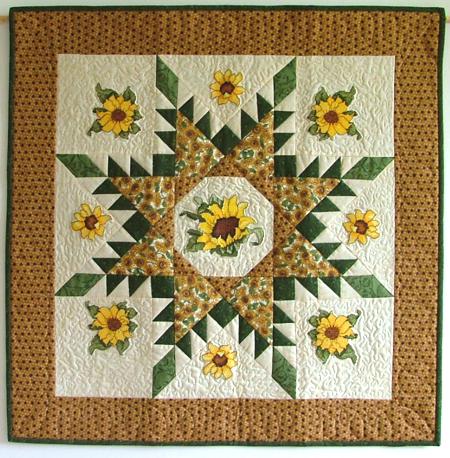 The finished size of the quilt is 28" x 28".
First, we pieced together the top, then made the embroidery.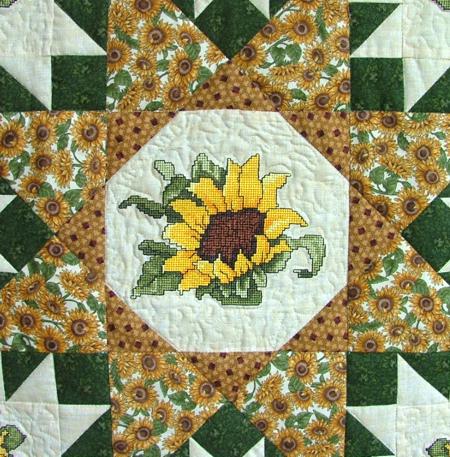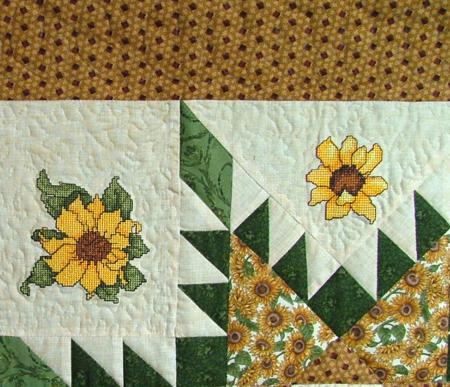 The quilting is free-motion and was done on a regular sewing machine. We used stippling around the embroidery and in-the-ditch quilting all over the feathered star.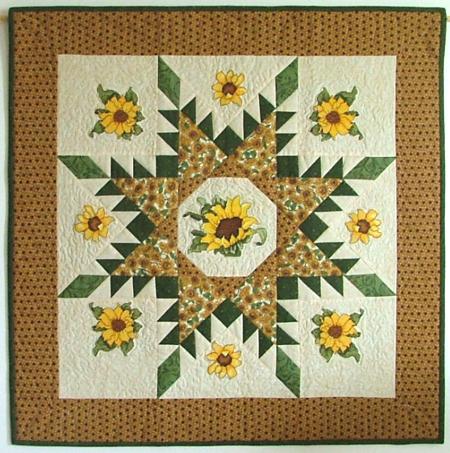 We hope that you like the style and inspiration behind this particular quilt.
Here is another quilt, made with the same pattern - the Red Cardinal Wall Hanging. Read more...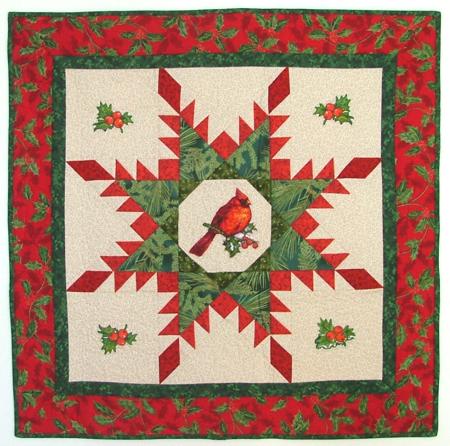 You can buy the book "Merry Christmas Quilts" with the feathered star quilt pattern and many other interesting patterns here.
Back to Projects Page