Three Angels Wall Hanging
We used the three designs of Angels Faith, Hope and Love to make this wall hanging for the nursery. You can too, so that these angels may look over you and your loved ones.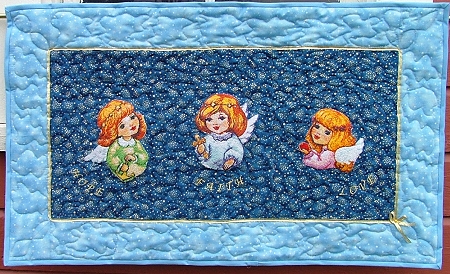 The finished size of our wall hanging is 19" x 33".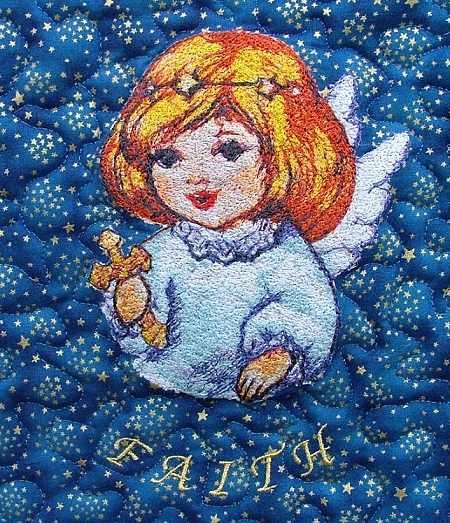 We embroidered the angels on a 12" x 26" piece of dark blue fabric with gold stars. We used tear-away stabilizer both under the fabric and on top of it, in order to be sure that the dark background does not influence the colors of the design.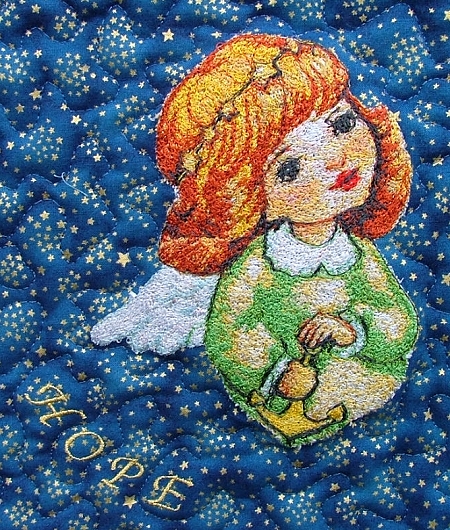 We also embroidered the names of the angels - Faith, Hope, and Love.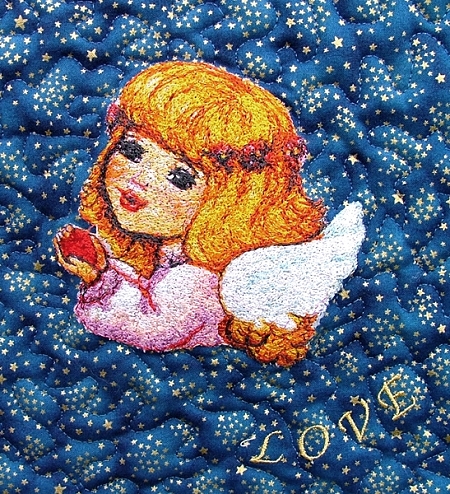 We then added 3.5" wide borders. For the borders we used light blue fabric with clouds and silver and gold stars.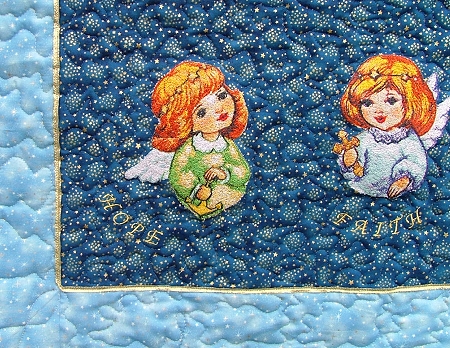 Next we placed the backing, covered it with a medium-loft polyester batting and covered the two layers with the embroidered top. We pinned all three layers together and quilted it to imitate the shape of clouds. We finished the raw edges with straight-grain binding.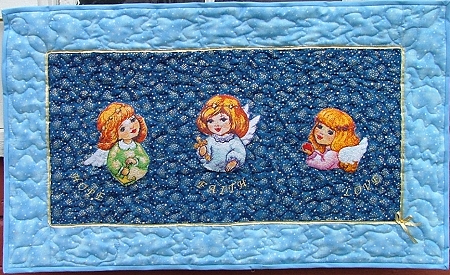 We hope that you liked our idea.
These are photos sent in by one of our customers, Linda McCoy. This was her first attempt at free-hand quilting around the designs. The results are very nice!
Back to Three Angels Set
Back to Quilt Project Page