FSL Angel Tree Topper
Please read the General Guidelines on Embroidering our FSL designs first.
Some points to remember from the General Guidelines:
Use Vilene water soluble stabilizer;
Use the same thread for the upper and bobbin to get two-sided embroidery.
DO NOT embroider several designs in one hoop.
These are instructions on how to assemble the Angel Tree Topper.

Step One: Hoop 2 layers of Vilene water soluble stabilizer. Embroider each part of the angel.
DO NOT embroider more than one design in a hoop at at time. Water-soluble stabilizers stretch and if you hoop it incorrectly, or embroider more than one pattern in the hoop, you can easily ruin all your work.
Rinse the stabilizer and leave the patterns to air dry. Press with steam.
Step Two: To assemble the angel, first machine-stitch together the skirt and the halo as shown on the picture. Use a zigzag stitch and invisible thread.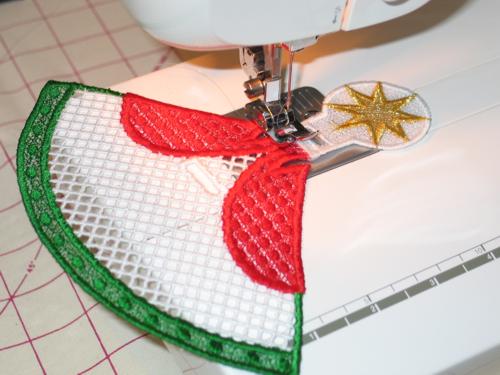 Step Three: Fold the skirt into a cone and staple the edges to keep them together. You can also hand-stitch the skirt's sides together.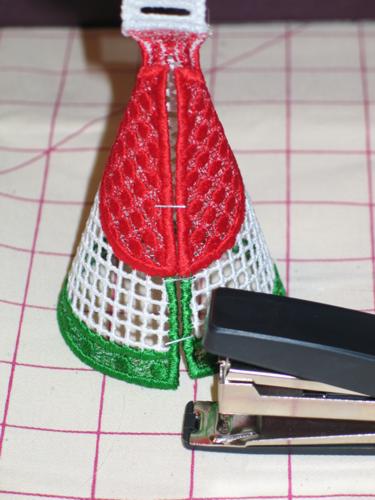 Fold the back the flap located between the wings and insert it into the top of the cone.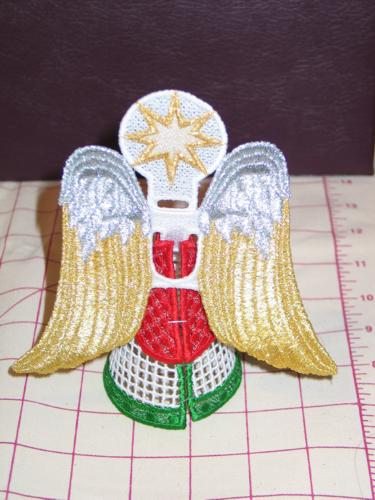 The picture below shows the topper from the front at this stage.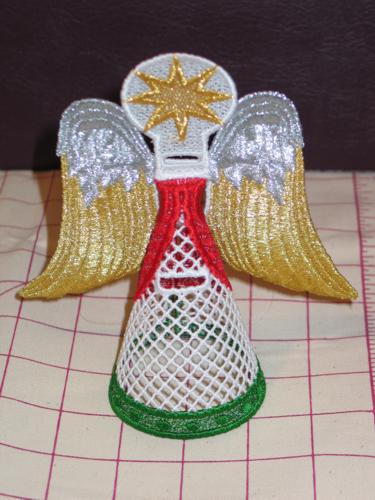 Now take the part with the head and arms of the angel and insert the flaps on the top and bottom into the slots on the skirt's and halo's front.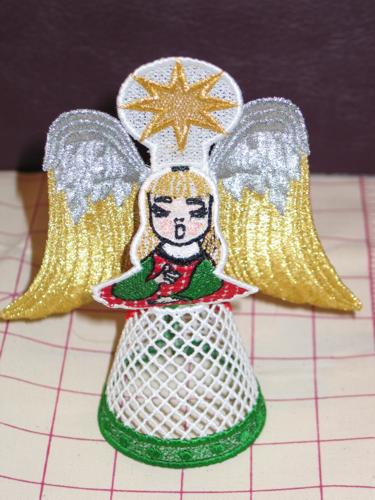 This is a side view of the tree-topper.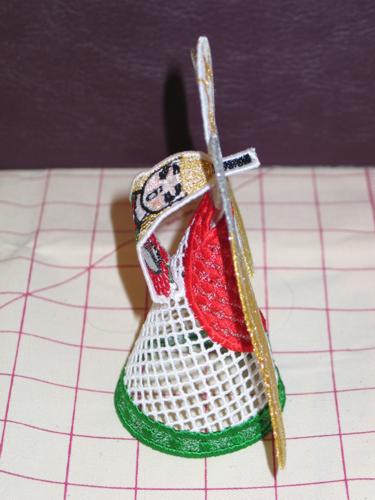 The Angel Tree topper is ready! Enjoy!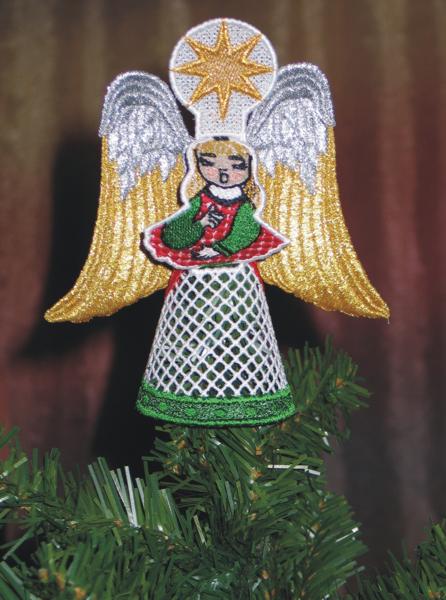 Back to 3D Angel Tree Topper