Winter Pine Forest
The cross-stitch Winter Pine Forest landscape consists of two parts. Here we offer instructions on how we connected the parts into one picture for framing.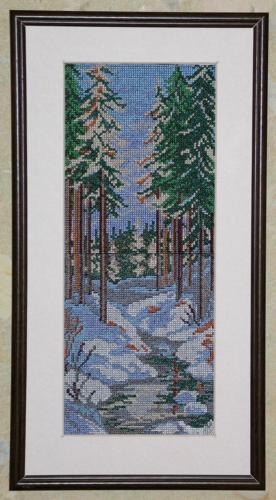 We embroidered each part on crafter's felt with iron-on tear-away stabilizer.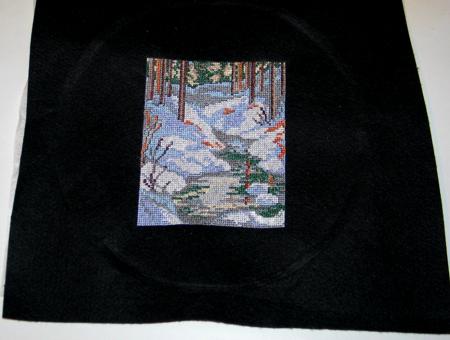 Then we tore away the stabilizer and cut away the excess fabric along the line where another part of the landscape should be.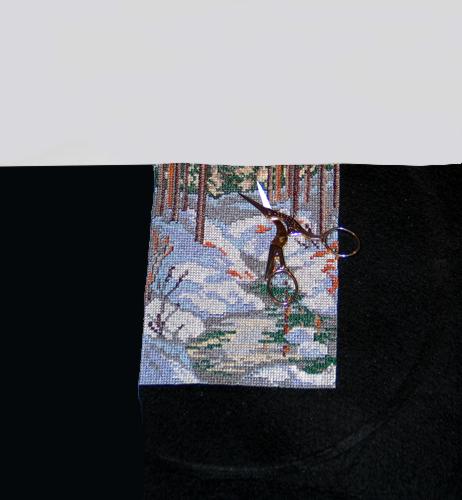 To connect the two pieces we used a piece of fusible net measuring about 12 1/2" x 10". Following the manufacture's instructions, we peeled away paper on one side of the net, placed our embroidered pieces over it, aligning the edges. Then we covered the embroidery with pressing cloth and pressed with a medium hot iron.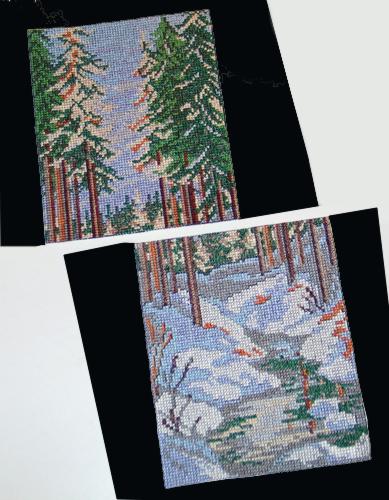 We turned the working piece face down, peeled away the paper from the other side of the net and covered it with a piece of muslin measuring about 11" x 13". We pressed the muslin with a hot iron to melt the net. This is what the connecting line looks like.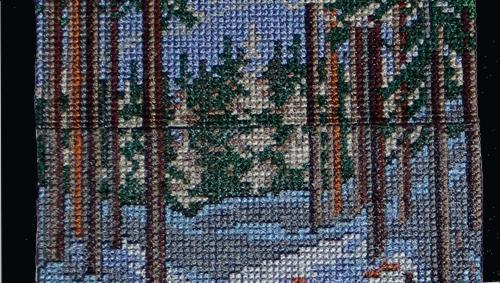 Then we measured 1 1/2" borders on each side of the picture and cut away the excess with a rotary cutter. Now the picture is ready to be framed.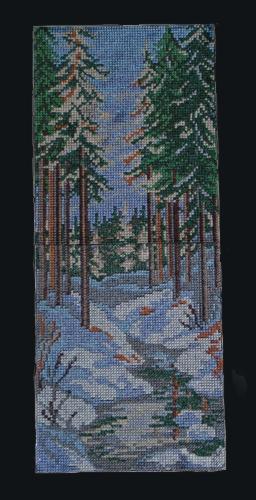 Back to Winter Pine Forest