Christmas Berlingots
Berlingots, or small pyramids, are cute and fun to make. They can be used as lovely tree ornaments or pincushions. They also make unique little gifts for your family and friends.
Berlingots are very popular among hand needle workers. We offer you a Christmas Berlingot Set for machine embroidery. The set consists of 3 designs in the cross-stitch technique.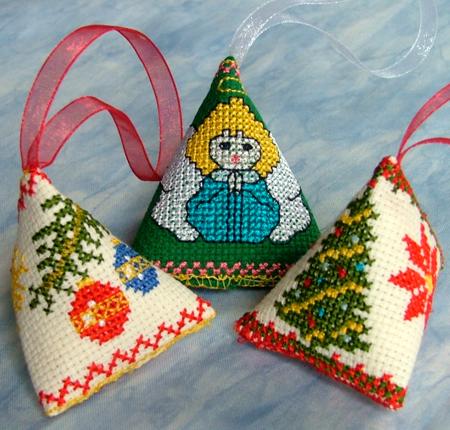 For the project you will need cotton fabric, light-weight iron-on tear-away stabilizer, stuffing material, and either ribbons or yarn, or thin cord for loops. Optionally, you can embellish the seams and embroidery with seed beads.
We used 14 count Aida. Other cotton fabrics are also suitable for the project.
Step One: Stabilize your fabric with iron-on tear-away stabilizer. Embroider the first design.
Step Two: Tear away the stabilizer. Cut away the fabric around the square outline of the designs, leaving about 3/8 -1/2" seam allowance.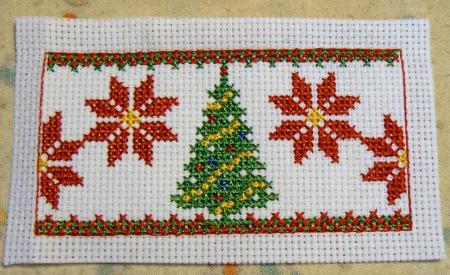 Step Three: Fold the seam allowance on the short sides back and press with your fingers.
Match the short sides. Hand sew the short sides of the berlingot with whip stitch. Use the same thread, or threads of a matching color. Whip stitch through the rows of the outlinining on each motif, try not to catch the fabric underneath.
You will get a small cilinder.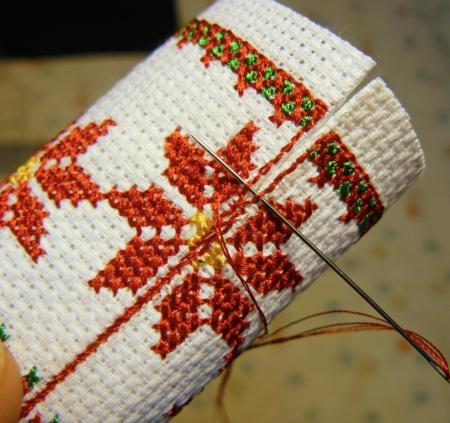 Step Four: Tuck in the seam allowance on the bottom side and hand sew the opening in the same way - using whip stitch and placing the hand stitches through the embroidered straight stitches of the outline.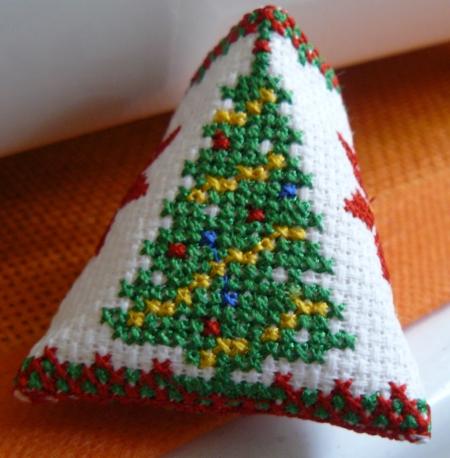 Step Five: Tuck in the seam allowance on the upper side and fold the sides perpendicular to the bottom.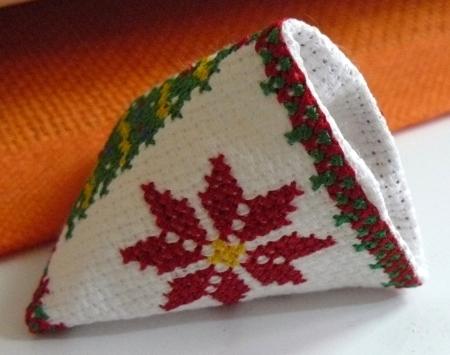 Insert stuffing into the opening, then sew it closed, using whip-stitch.
Leave a small opening near the upper point, insert the ends of the loop, then stitch the opening closed.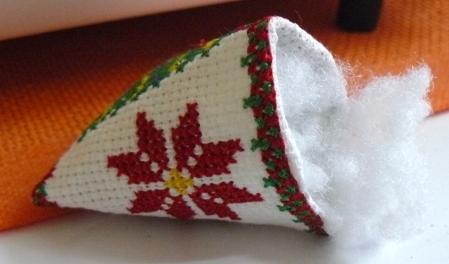 The first berlingot is ready.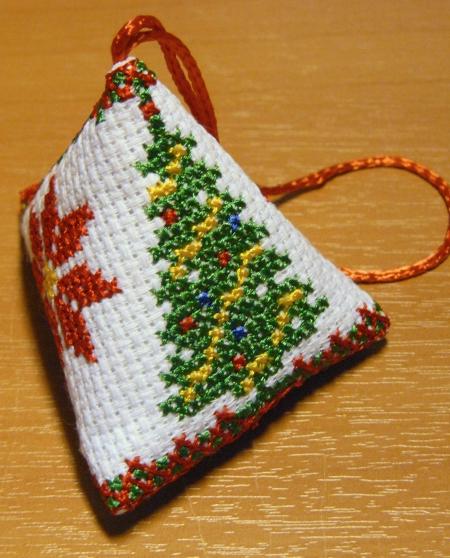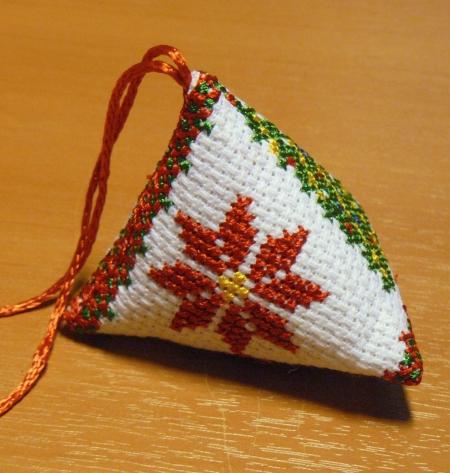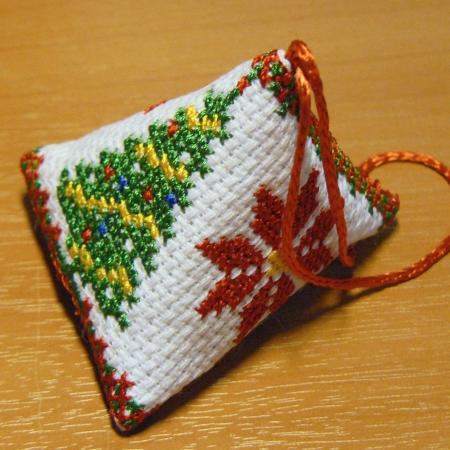 Embroider and assemble all other designs from the set in the same way.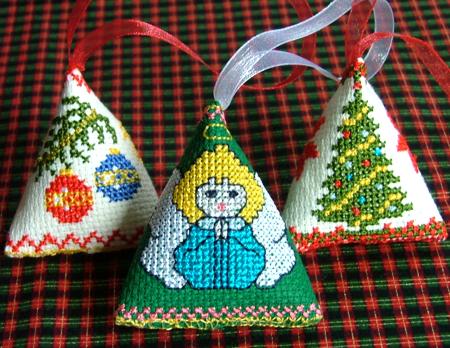 The berlingots are ready. Enjoy!
Happy Stitching!
Back to Christmas Berlingot Set
Back to the Projects Page