Quilted Welcome Sign for Christmas Season
This is the easiest project ever, and is great for beginners looking to hone their skills or experienced quilters looking for a fun way to spend a few hours. This small and very handsome quilt features the design of one of the Snowman from our Snowmen collection.
The finished size of the quilt is about 10 1/2" x 12".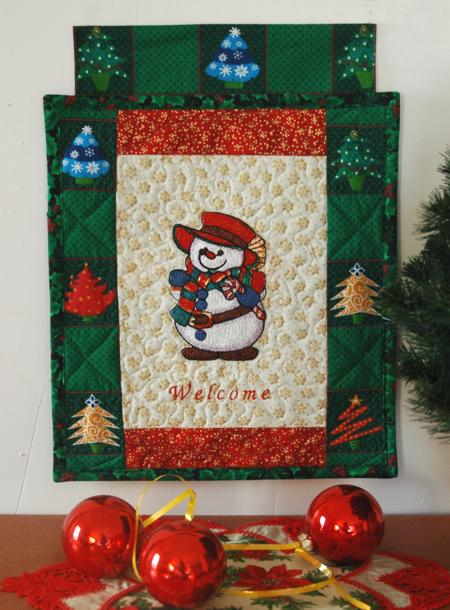 For the project you will need a piece of light fabric for the central part (7" x 9"), 2 strips (2" x 7") of red fabric for the upper and lower borders, 2 strips (2 1/2" x 12") of green fabric.
You will also need fabric for backing and binding and a piece of batting.
Sewing the Top
Attach the red strips to the upper and lower edges of the light piece.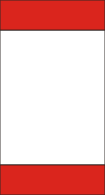 Attach the green strips to the right and left edges of the light piece.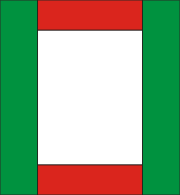 Embroidering:
Stabilize the quilt with cut-away iron-on stabilizer and make the embroidery of...
Embroider the "Welcome" using letters from your embroidery machine.
Cut away the excess felt around the embroidery.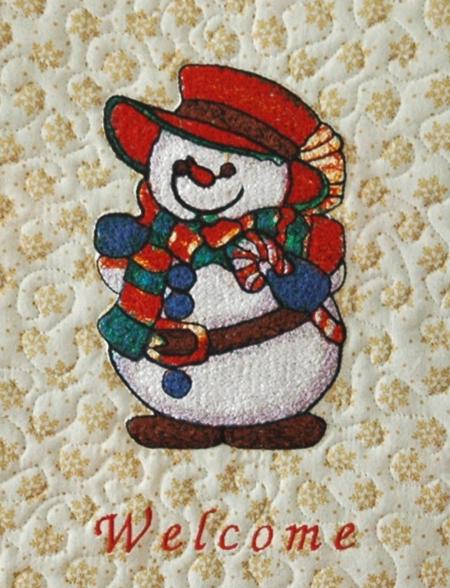 Quilting:
Now place the backing on a flat surface (table) face down. Cover with batting. Spread your working piece over it.
Pin all three layers together with 1" pins and start quilting. We quilted along the lines of the embroidery and then in free motion style all over the piece.
After the quilting is finished, press the work with heavy steam and square the work -- all corners should be 90 degrees and opposite sides should be of the same length.
Finish the raw edges with the binding.
We also attached a hanging sleeve to the back of the upper edge.
The welcome sign is ready. Enjoy!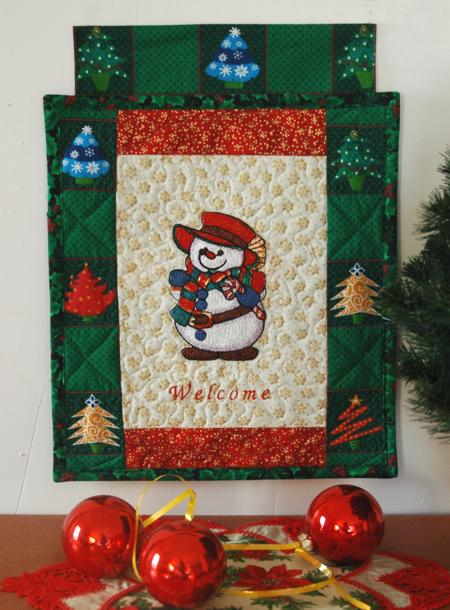 Happy Stitching!
Back to the Projects Page