Quilted Christmas Placemats
These quilted placemats feature the Christmas designs from the Redwork Christmas Block Set. The project is very easy and great for beginners. It can add that final decorative touch to your table this season.
The finished size of each placemat is about 14 1/2" x 21".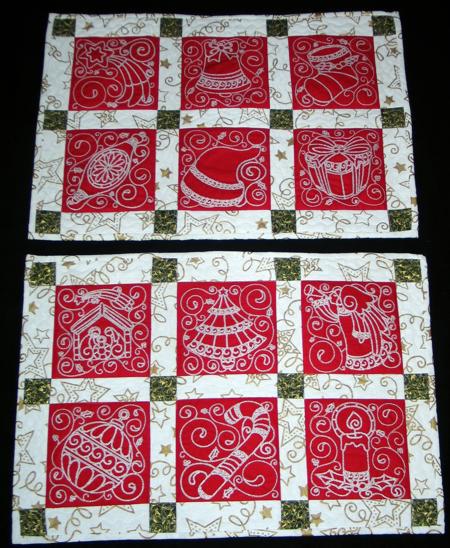 For 2 placemats you will need
about 1/2 yard of red fabric,
1/4 yard of green fabric,
1/2 yard of light colored patterned Christmas fabric.
You will also need fabric for backing and binding and a piece of batting.
For embroidery, you will need embroidery threads, iron-on cut-away stabilizer.
Embroidery:
With a graphic pencil, divide the red fabric into twelve 5 1/2" x 5 1/2" squares. Embroider a design in each square.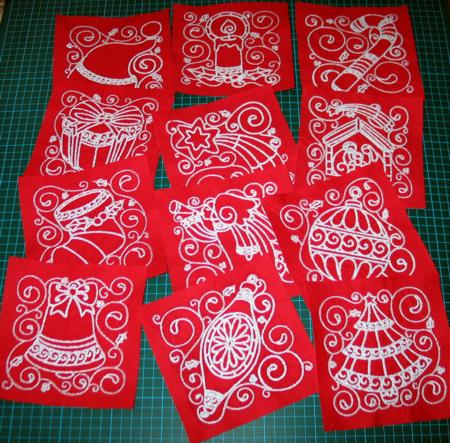 Cut the embroidered fabric into 5 1/2" x 5 1/2" blocks.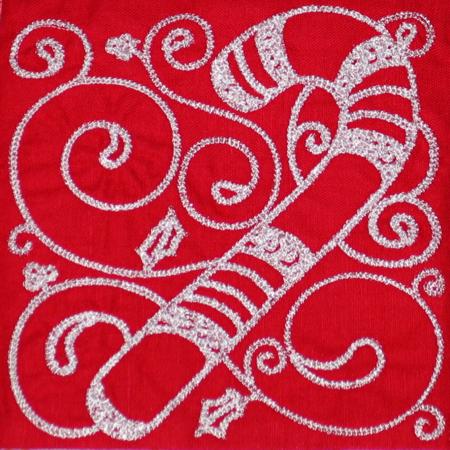 Cutting:
Out of light colored fabric cut 34 strips measuring 2" x 5 1/2" and 4 strips 2 1/2" wide and the length of the width of the fabric for the binding.
Out of green fabric, cut 24 squares measuring 2" x 2".
Sewing the Top
Take the red embroidered blocks and light colored strips, and sew them into four strips:

Take the green squares and light colored strips, and sew them into six strips:

Alternating the strips, sew them into 2 placemats: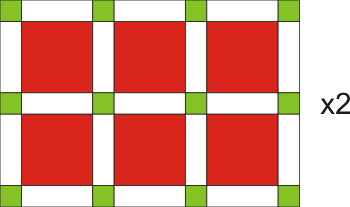 Quilting:
Now place the backing on a flat surface (table) face down. Cover with batting. Spread your working piece over it.
Pin all three layers together with 1" pins. Quilt in the ditch.
After the quilting is finished, press the work with heavy steam and square the work -- all corners should be 90 degrees and opposite sides should be of the same length.
Finish the raw edges with the binding.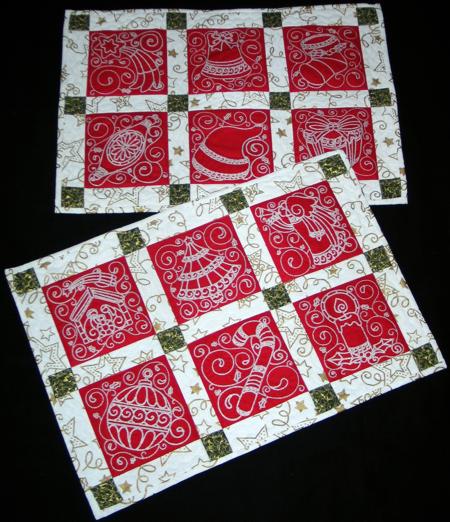 The placemats are ready. Enjoy!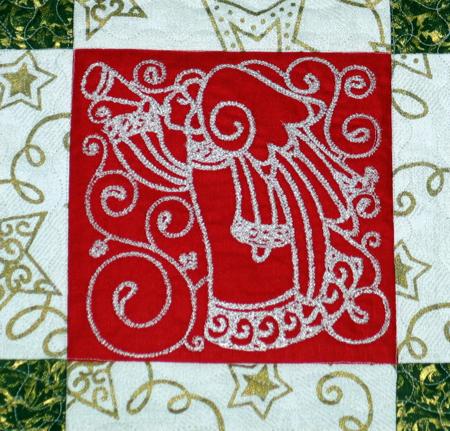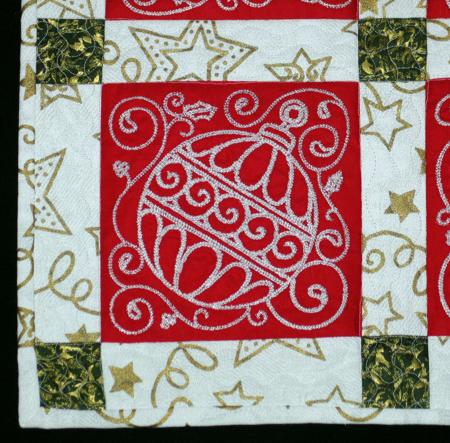 Happy Embroidering!
Back to Redwork Christmas Block Set
Back to the Projects Page