Cutwork Christmas Candles
These are instructions on how to embroider the Cutwork Christmas Candles design. The design is available in 3 sizes.
The embroidered pattern can be used as an ornament. You can also embroider it as a lace insert to embellish table linen.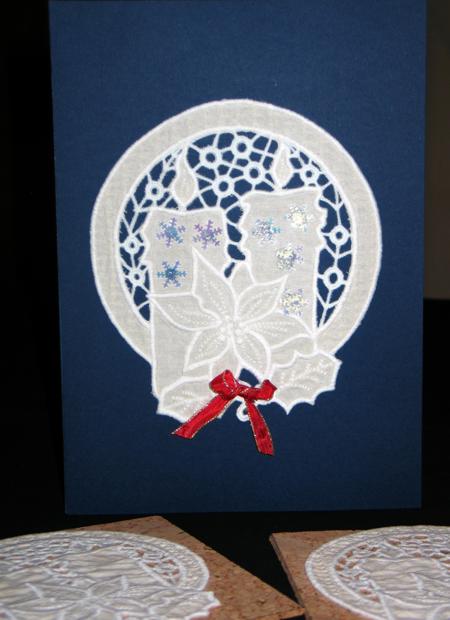 You will need fabric, water soluble mesh and embroidery threads.
Step One: Hoop a layer of fabric with a layer of water soluble mesh. Start embroidering. The machine will embroider the outline of the design and stop.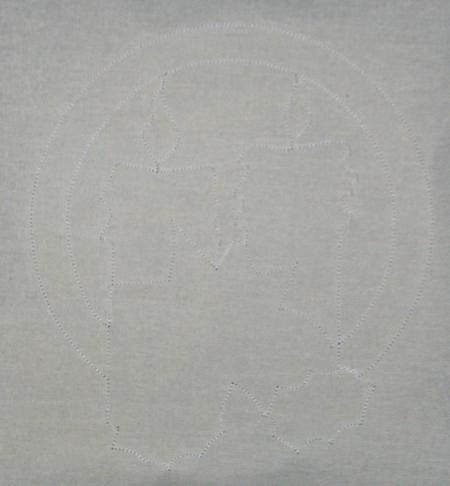 Step Two: Cut away the fabric in the places shown on the picture. Take care not to cut through the stitches.
Note: it you make an insert on a napkin or tablecloth, do not cut away fabric around the design.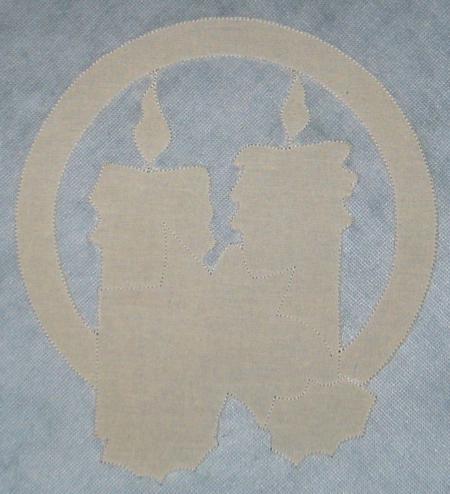 Step Three: Return the hoop to the machine and finish embroidering.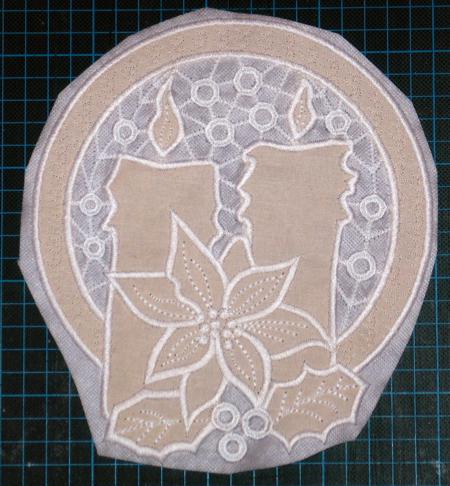 Step Four: Wash away the stabilizer, neatly spread on a flat surface and leave to air dry. Press if needed.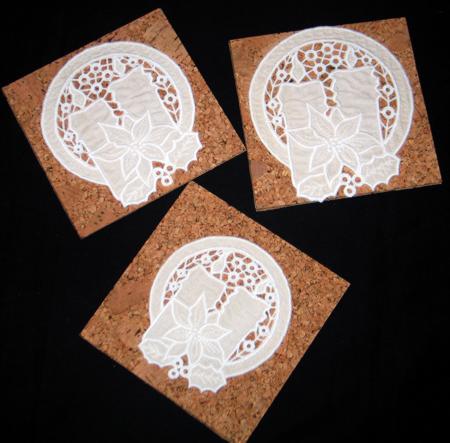 The lace is ready. Enjoy!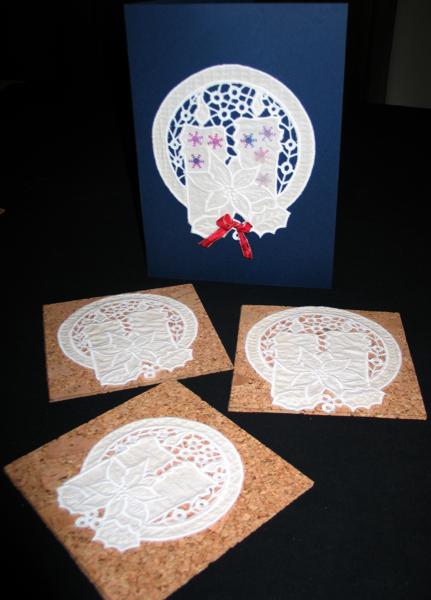 Happy Embroidering!
Back to the Cutwork Christmas Candles