Easy Framed Embroidery
This is a very easy way to frame an embroidery design. It can be used for all kinds of patterns, but we thought it works particularly well for flowers. For this project we chose the Pellargonium design from our Flower section. The design is in the photo-stitch technique.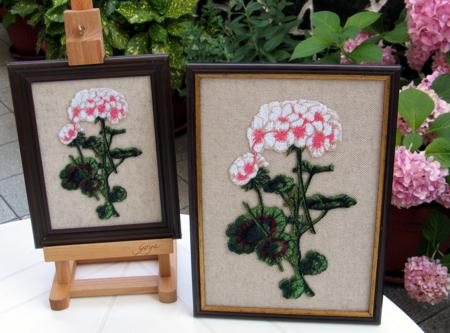 For the project you will need
picture frame
rough fabric ( it may be burlap, duckcloth, etc),
medium- or heavy-weight iron-on tear-or cut-away stabilizer,
permanent fabric or universal glue,
organza,
watersoluble mesh,
polyester embroidery threads,
embroidery needle #12/80
Please note that it's possible to use rayon embroidery threads as well, however their colors may run under the influence of the chemicals when you dissolve the stabilizer.
Step One: Hoop the organza with 2 layers of water-soluble mesh. Embroider the design.
Wash away the stabilizer. Spread the embroidery neatly on a towel and leave to air dry.
Press. Cut away the excess organza.
Step Two: Press the fabric onto iron-on stabilizer.
Cut out a piece to fit your frame.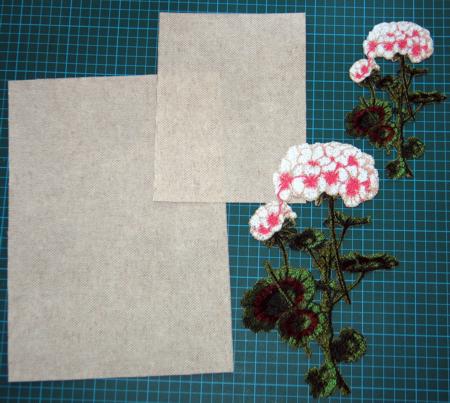 Step Three: Put a thin coat of glue on the back of the embroidery. Place the embroidery on the fabric and press.
Place under a press (heavy book) for an hour and let the glue dry.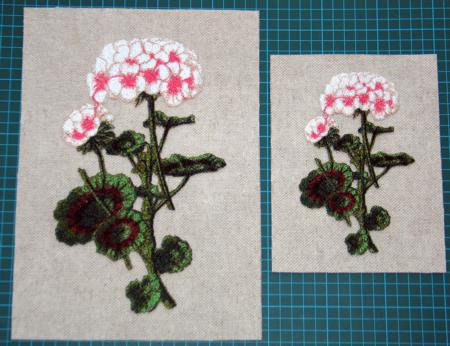 Step Four: Insert into the frame.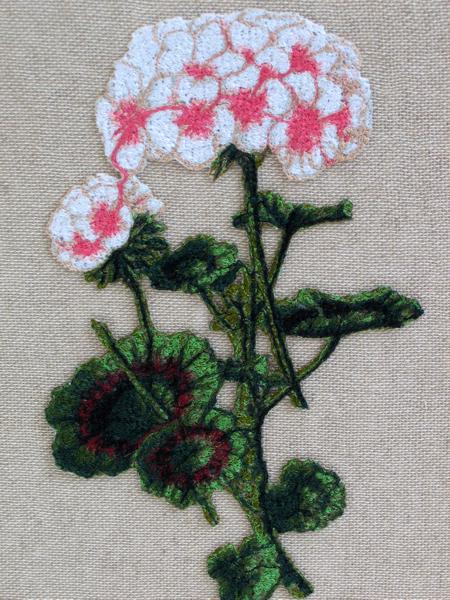 That's all it takes! Enjoy!
Happy embroidering!
Back to Pellargonium Page
Back to the Projects Page