Quilted Tablerunner with Hawaiian Motifs
This small and very handsome quilt features the designs from the Hawaiian Motif Applique Set for a large hoop.
The finished size of the table runner is about 17" x 35".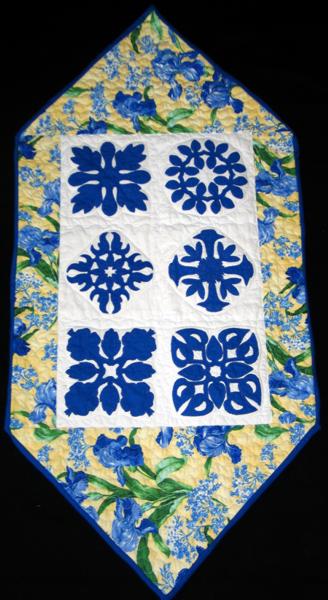 For the project you will need about 1/4 yard of white fabric for the blocks, about 1/2 yard of blue fabric for the applique and binding, and 1/2 yard of patterned fabric for the borders. You will also need fabric for backing and low-loft batting. For embroidery use tear-away light-weight stabilizer, rayon or polyester embroidery threads, size 12/80 embroidery needle.
Embroidery
With a pencil, draw 7" x 7" squares on the white fabric. Do not cut the blocks now. First make the embroidery in the center of each square. Read about how to embroider the Hawaii motifs on the page with instructions.
Cutting:
Cut the blocks out and trim them to 6 1/2" x 6 1/2" squares.
Out of patterned fabric, cut 2 strips measuring 3" x 18 1/2" and squares measuring 12 1/2" x 12 1/2". Draw a diagonal through the square and cut it into 2 triangles.
Out of blue fabric, cut 3 strips measuring 2 1/2" and the length of the width of the fabric for the binding.
Assembly of the top:
Sew the white blocks in 3 pairs.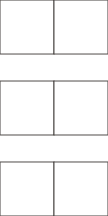 Sew the rows together.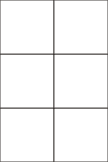 Sew the right and the left borders (3 x 18 1/2" strips)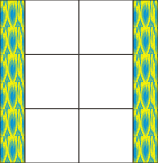 Sew the triangles to the upper and the lower edges of the quilt.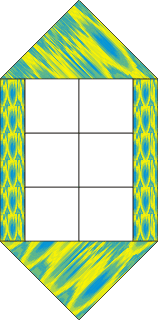 Quilting and Finishing:
Place the backing on a flat surface (table) face down, cover with the batting and spread your working piece over it.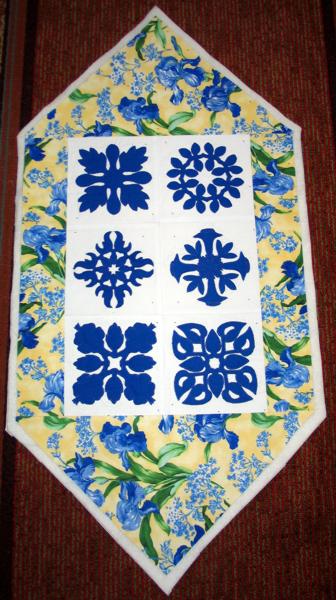 Pin all three layers together with 1" pins and start quilting. We quilted in free motion style.
Press the table runner with heavy steam and trim the edges. Finish the edges with binding.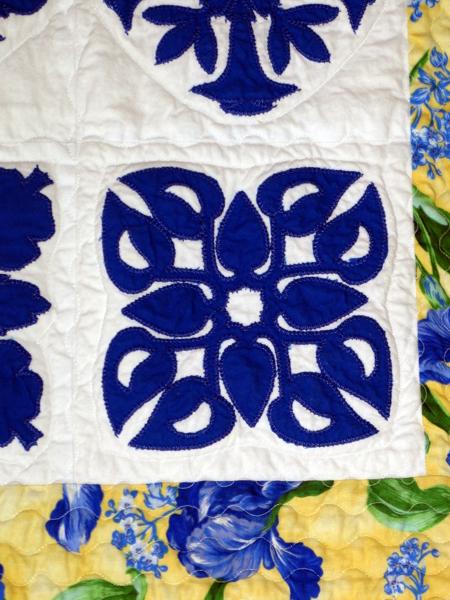 The table runner is ready. Enjoy!
Happy Stitching!
Back to Hawaiian Motif Applique Set
Back to the Projects Page