Sun and Figs Quilted Table Topper
This round quilted table topper has a very cheerful look -- a really "sunny" disposition. It's also really simple to piece, and is a great project for making use of scrap fabric.
The finished size of the table topper is about 17" in diameter.
We used the Fig Branch embroidery design for a large (5" x 7") hoop.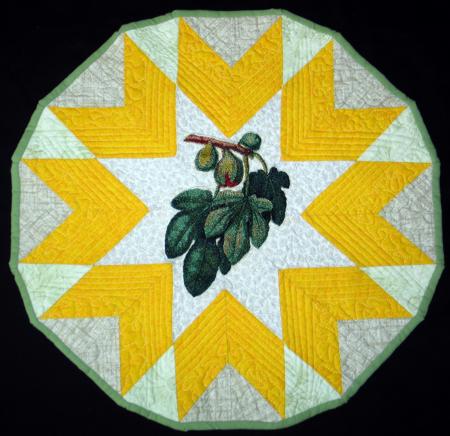 For the project we used a diamond template from the Clover Templates pack and cotton fabrics of different colors:
scraps of white, pale gray, and pale green fabrics,
1/4 yard of bright yellow fabric.
You will also need backing and polyester craft felt for batting and stabilizer.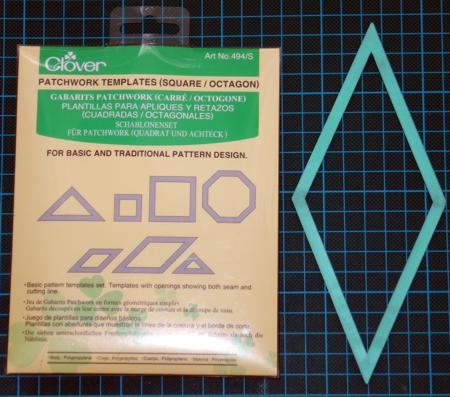 If you do not have Clover Templates, make the template youself. You will need a sheet of cardstock, a ruler and a pencil.
Draw a vertical line measuring 6 1/2". Mark the starting and the ending points with dots. Mark the center (3 1/4" from each point).
Through the central point draw a horizontal line. The horizontal line should be perpendicular to the vertical line. Measure 1 1/2" in each direction from the center. Mark the points. Now connect all the dots. Cut out the template; it should be a kite or diamond shape. 1/4" seam allowance is already included in the template.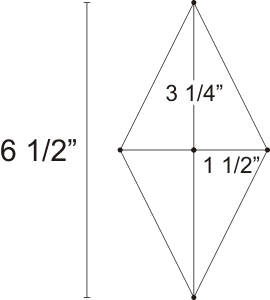 Cutting:
For the table topper:
Out of white fabric cut 8 diamonds;
Out of pale gray/blue fabric cut 16 diamonds;
Out of bright yellow fabric cut 16 diamonds
Out of the pale green fabric cut:
8 diamonds
2 strips 2 1/2" wide and the length of the width of the fabric (for the binding)
Assembly:
On your working table arrange the diamonds as shown.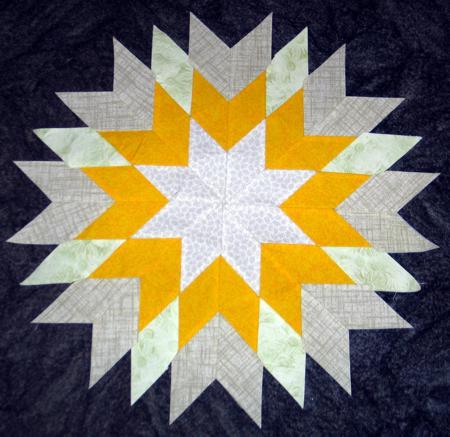 Now sew the diamonds together to make strips. First, sew a white, yellow and gray-blue diamond to each other. You should get 8 strips:

Now sew the remaining yellow diamonds to the pale green diamonds to get 8 more strips:

Sew the strips together as shown:

Sew grey-blue diamonds to each section as shown.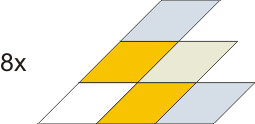 Sew the units together as shown.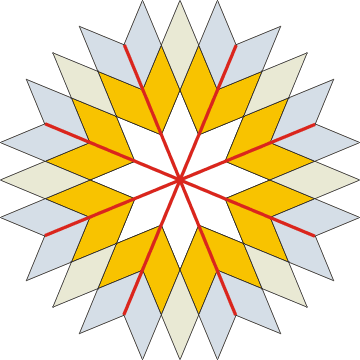 Trim the ends of the extended diamonds.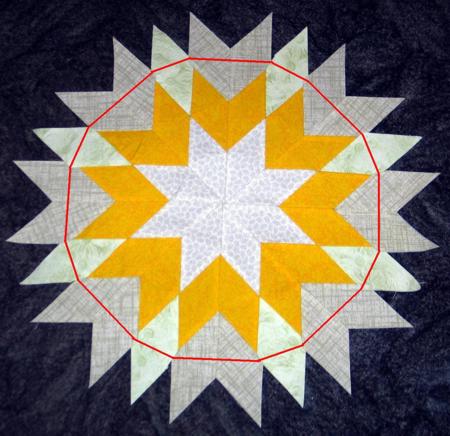 Embroidery:
Place the top on the polyester craft felt. Smooth with your hands and baste along the white border.
Embroider the Fig Branch design.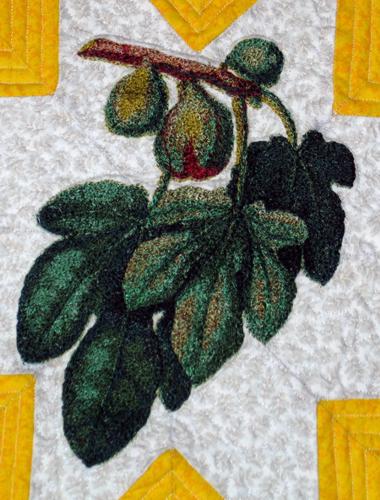 Quilting:
Now place the backing on a flat surface (table) face down. Spread your working piece over it. Pin all three layers together with 1" pins and start quilting.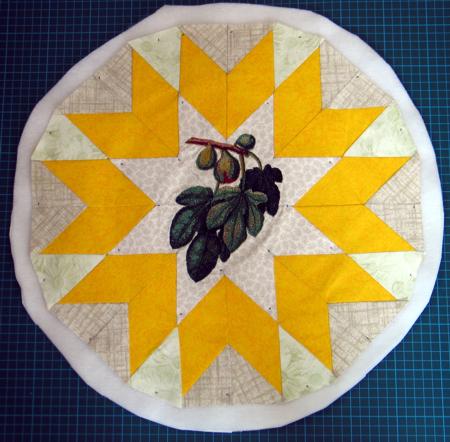 We quilted along the lines of the embroidery and made stippling all over the light diamonds. We quilted the sun rays with parallel lines.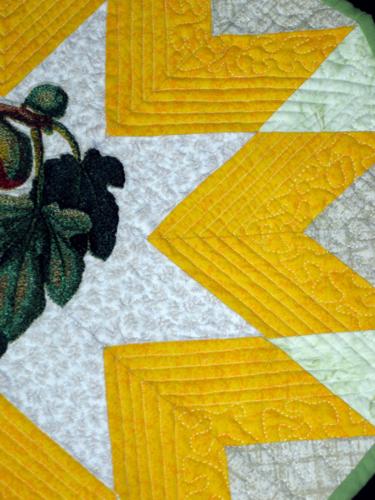 After the quilting is finished, press the piece with heavy steam. Finish the raw edges with the binding.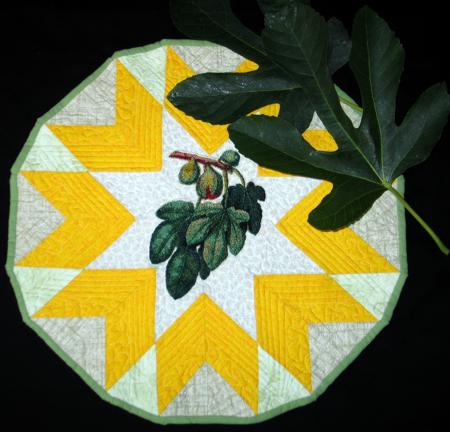 The Sun and Figs Table Topper is ready. Enjoy!
Happy Stitching!
Back to Fig Branch
Back to the Projects Page