Trapunto Designs
These are instructions on how to embroider the designs from the Fruits and Flower Trapunto Quilting Block Set I and Fruits and Flower Trapunto Quilting Block Set II. Both sets are available in 2 sizes for large (5" x 7") and mega (8" x 10") hoops. All designs from the sets are embroidered in the same way.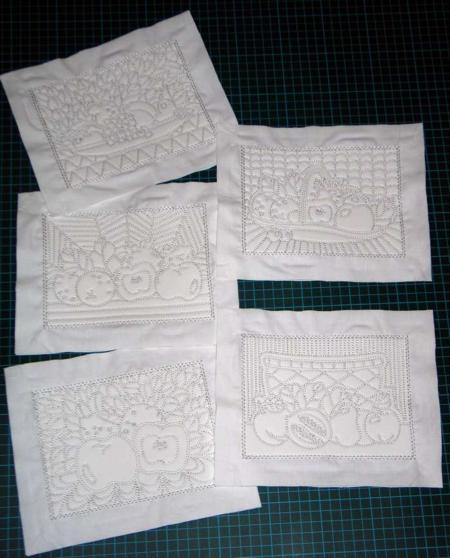 For the project you will need:

Sulky Puffy Foam, 2mm thick (see https://www.sulky.com/puffyfoam/ ),
Quilter's tape,
Regular cotton fabric for the base,
Light-weight cotton (such as batist) for the top,
Light-weight tear-away stabilizer,
Rayon or polyester embroidery threads.

Use size 12/80 embroidery needle.
Step One: Upload any of the trapunto designs into your machine.
Hoop the base fabric with stabilizer. Place a sheet of puffy foam inside the hoop. To keep it in place, use pieces of quilter's tape.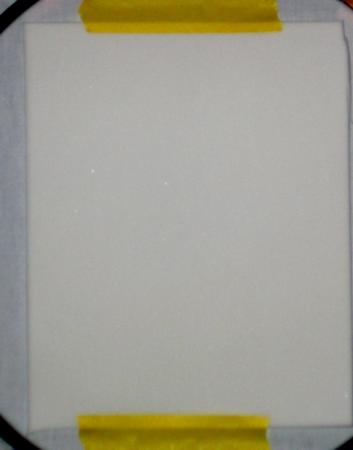 Step Two: Start embroidering. The machine will embroider the outline (the frame) of the design and stop.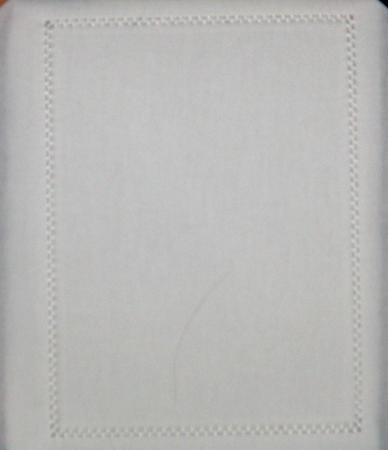 Step Three: Neatly break off the foam around the outline of the design.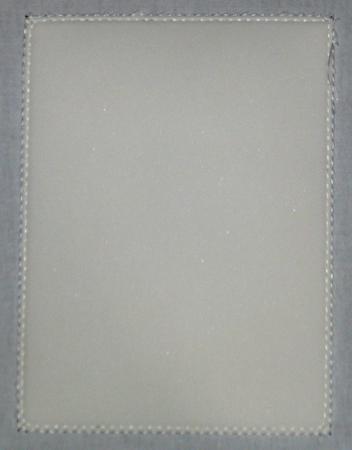 Step Four: Cover the working piece with a sheet of light-weight cotton fabric, e.g. batist. Pin the edges of the fabric outside the embroidery field.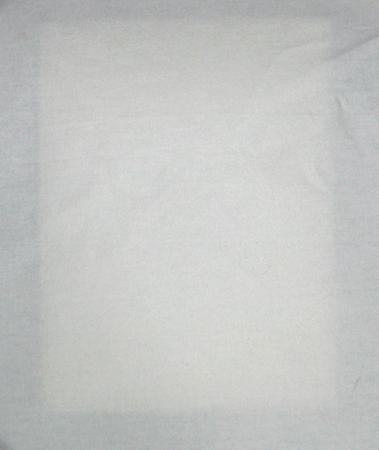 Step Five: Start the machine again and finish the embroidery.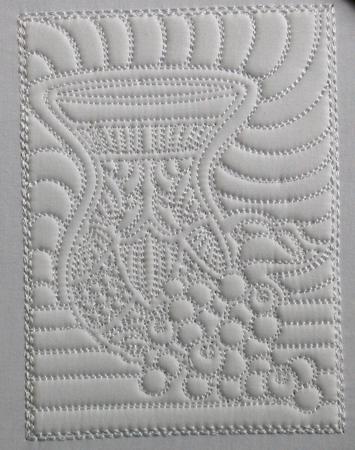 The finished embroidery can be used in quilts or can be framed.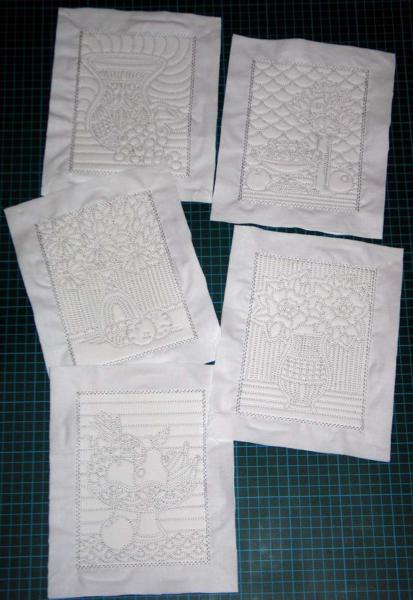 Happy Stitching!
Back to Fruits and Flower Trapunto Quilting Block Set I
Back to Fruits and Flower Trapunto Quilting Block Set II