Cutwork Lace Butterfly Corner
These are instructions on how to embroider the Cutwork Lace Butterfly Corner design. The design is available in 2 sizes for the large (5" x 7") and mega (6" x 10") hoops.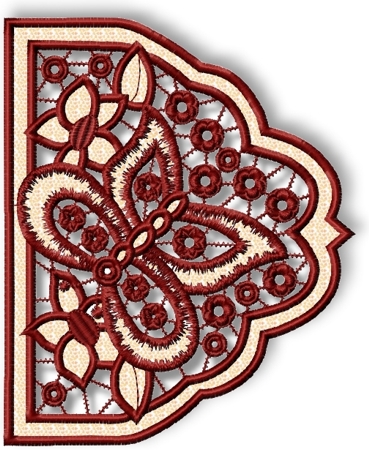 You will need fabric, water soluble mesh and embroidery threads.
Step One: Hoop 2 layers water soluble mesh. Start the machine. It will embroider the outline of the design and stop.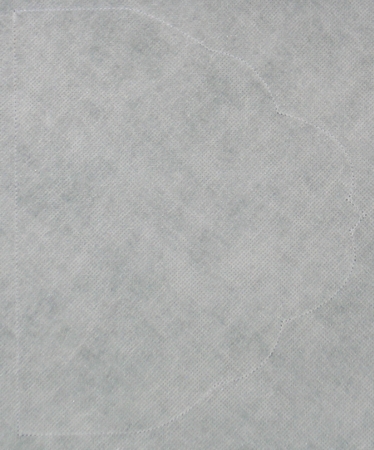 Step Two: Cover the outline with a piece of fabric. Pin the fabric to the mesh outside the embroidery area. Start the machine. It will embroider the outlines of the lace and stop.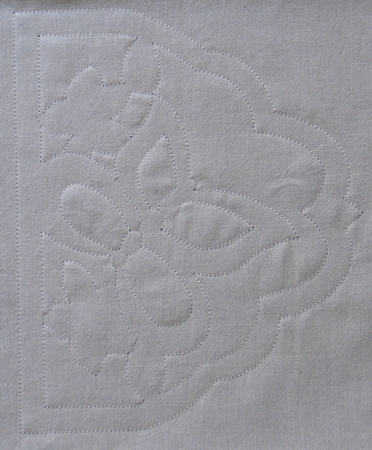 Step Three: Take the hoop from the machine. With a pair of sharp scissors cut away the fabric in the areas shown on the picture.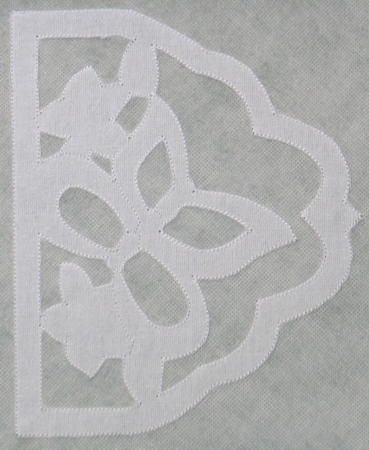 Step Four: Return the hoop to the machine and finish embroidering. Wash away the stabilizer and neatly spread on a flat surface and leave to air dry. Press.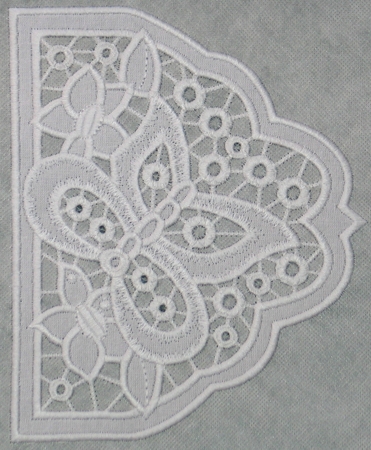 The lace is ready. Enjoy!
This design can be used to decorate table and bed linens. Here are only two examples.
We used three motifs to decorate the edge of a towel and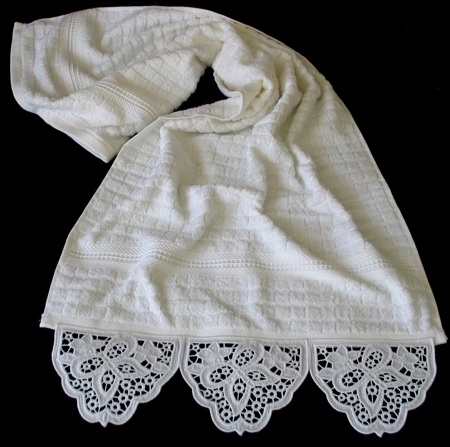 made a greeting card.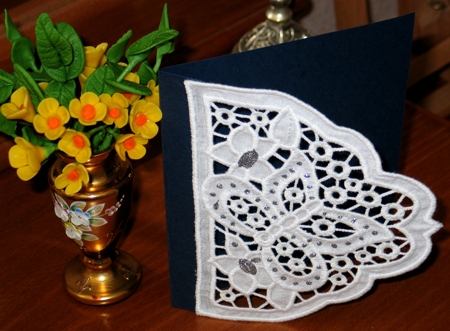 Happy Embroidering!
Back to the Cutwork Lace Butterfly Corner