Rose Cutwork Insert
These are instructions on how to embroider the Rose Cutwork Insert design. The design is available in 3 sizes for the large (5" x 7"), mega (6" x 10") and commercial hoops (8" x 12" and larger).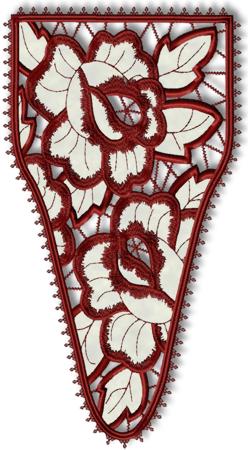 You will need fabric, water soluble mesh and embroidery threads.
Step One: Hoop the fabric with water soluble mesh. Start the machine. It will embroider the outline of the design and stop.
(We are embroidering over a cut-out part of a garment, that is why we did not hoop the cloth, but pinned the part to the mesh outside the embroidery field).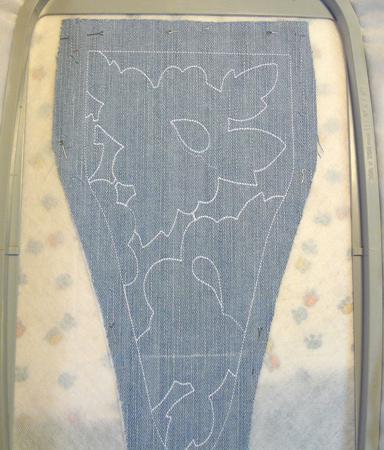 Step Two: Take the hoop from the machine. With a pair of sharp scissors cut away the fabric in the areas shown on the picture: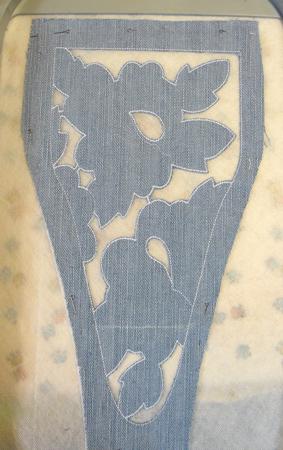 Step Three: Return the hoop to the machine and finish embroidering.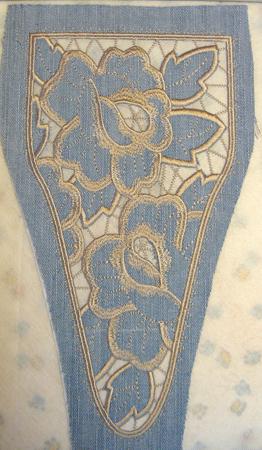 Step Four: Wash away the stabilizer and neatly spread on a flat surface and leave to air dry. Press if needed.
We used the lace for a commercial grade hoop to sew this summer top for a young woman.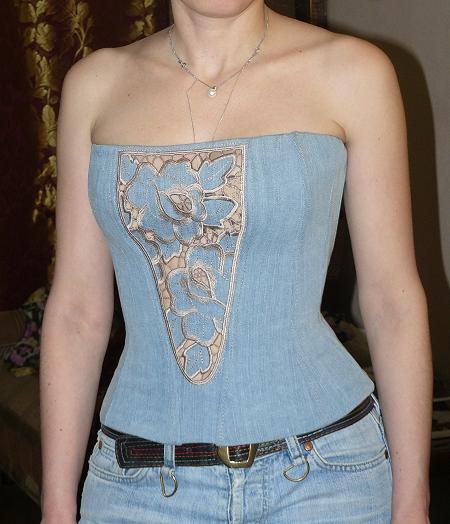 The lace is ready. Enjoy!
Happy Embroidering!
Back to the Rose Cutwork Insert