Snowman Greeting Card
We used the design Snowman Cutwork Lace to create these gorgeous seasonal greeting cards. They're a lot of fun to make, and great to give and receive.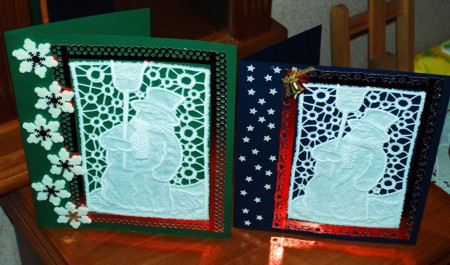 You will need:
Scrapbook paper. You can choose whichever color and texture that you like;
Cardstock. Again the colors are up to you, but winter or Christmas colors like green, red or blue work well;
Border punches for paper (you can find them in the scrapbooking sections of craft stores);
Snowflakes or star punches, or snowflake and stars stickers;
Any other small winter-themed embellishments;
White paper glue.
Step One: Embroider the Snowman design as a freestanding ornament as explained in the instructions.
Step Two: Cut decorative paper into strips about 1" wide. Using borders punches, decorate the strips to give them a lace-like look.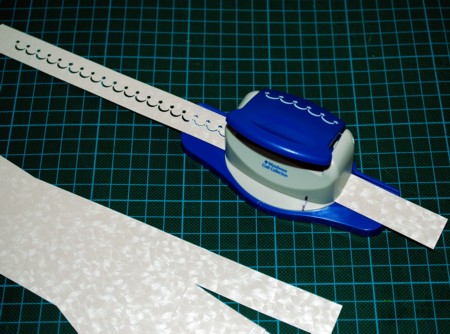 Using star or snowflakes punches, make stars/snowflakes.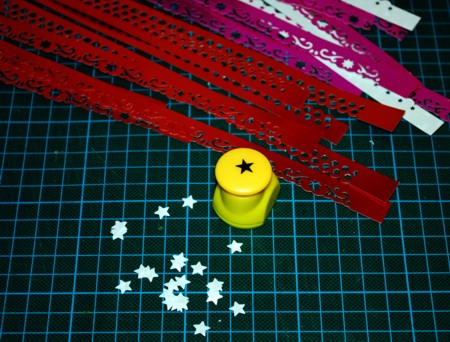 Step Three: Fold a sheet of cardstock in half. Press the fold line to make a crease.
Apply some glue to the back of the embroidery. Position it on the front of the card. Press with your hands. Place under a heavy weight, such as a few books, for some time to let the glue dry. Note: The drying time depends on your glue. Read the manufacturer's instructions.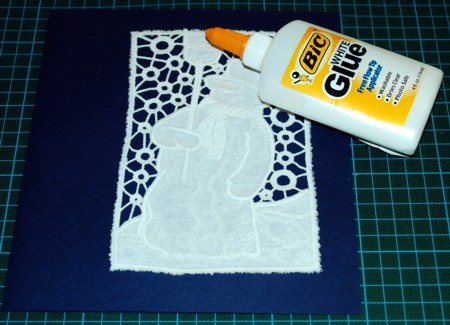 Step Four: Adhere the lace borders around the embroidery. Add some stars or snowflakes.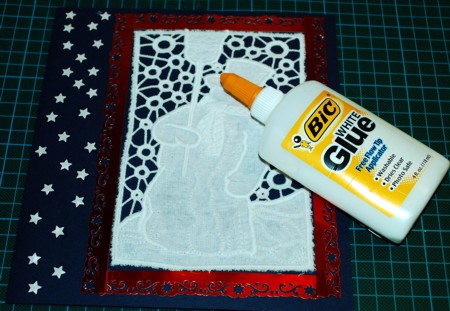 On the second card we used ready-made snowflakes available in the scrapbooking sections of craft stores.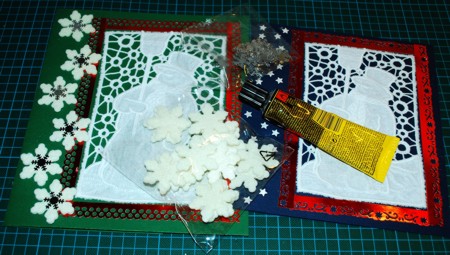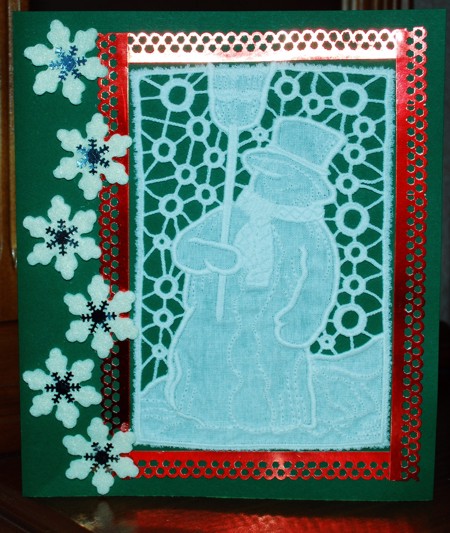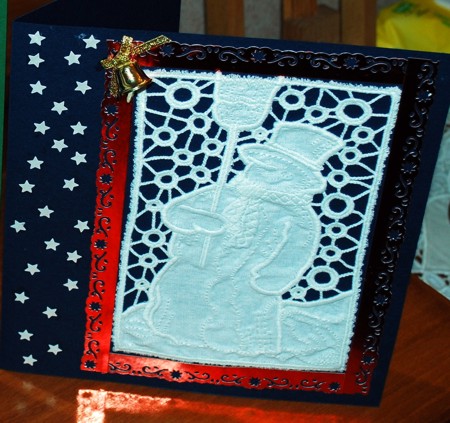 The cards are ready. Enjoy!
Happy Stitching!
Back to Snowman Cutwork Lace.
Back to Projects Page