Embroidered Coasters
Embroidered coasters are an attractive and practical piece of home decor. They're also very simple and quick to make. For this project we used the designs for a large hoop from the Redwork Flower Coaster Set, but you can use many other designs for the project.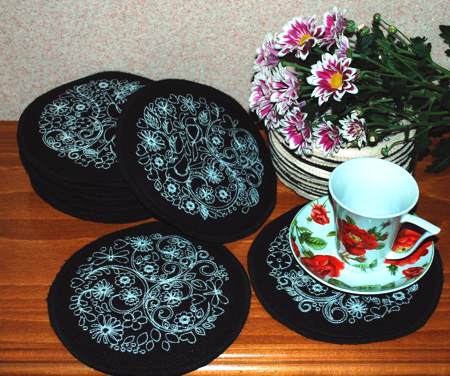 For the project we used polyester craft felt and cork coasters with a 4" diameter. One of the suppliers of cork coasters on-line is dickblick.com.
For embroidery we used polyester embroidery threads and light-weight tear-away stabilizer.
Note: Instead of cork, you can use low loft batting, or an extra layer of felt. The coasters will be soft, but they will still work as coasters.
Step One: Do the embroidery on polyester craft felt. Remove the stabilizer.
Step Two: Place a cork coaster on the wrong side of the embroidery, and cover with a piece of felt.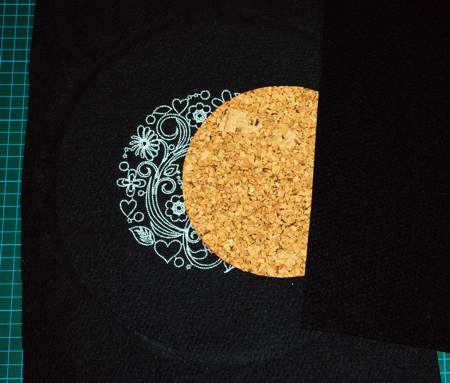 Step Three: Pin the felt layers together close to the embroidery. Cut out a circle around the embroidery leaving margins of about 3/4".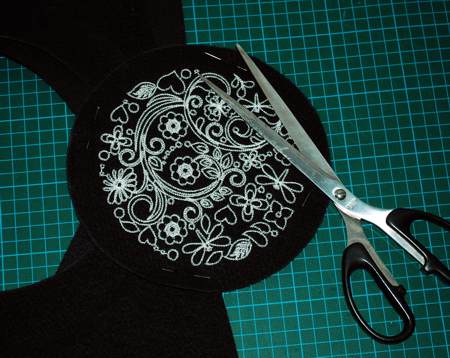 Step Four: On your sewing machine, using zig-zag, stitch the felt layers together.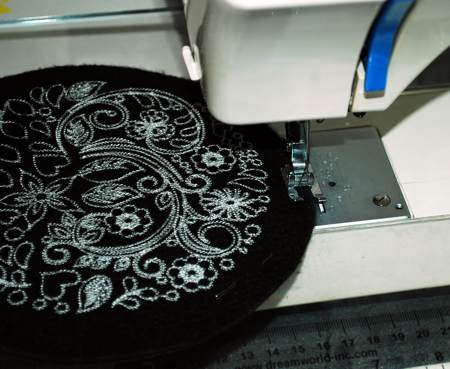 The coasters are ready. Enjoy!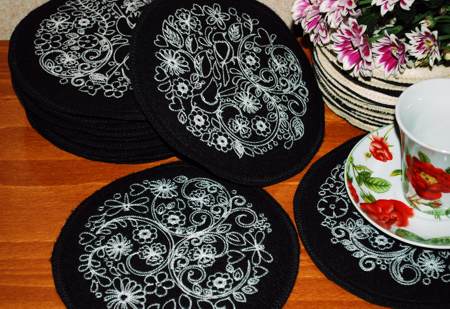 Happy Stitching!
Back to Redwork Flower Coaster Set
Back to Projects Page