Hexagon-Block Quilted Table Topper
This quilted table topper uses hexagonal blocks, which gives it a unique non-traditional shape. We used the designs from the Redwork Garden Sets III and IV for a large (5" x 7") hoop.
The finished size of the table topper is about 23 1/2" x 31 1/2".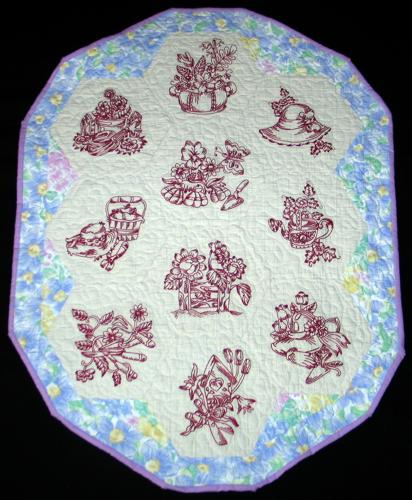 You will need: about 1 yard of white farbic, and 1/2 yard of patterned fabric.
You will also need fabric for the backing and binding.
For embroidery, we used embroidery polyester threads, and polyester felt as stabilizer and batting.
To make the template you'll need a sheet of thick paper, a pencil and a ruler.
Making a Hexagon Template:
On a sheet of paper draw 2 perpendicular lines.

Measure 4" to the left and 4" to the right along the horizontal line. Place marks.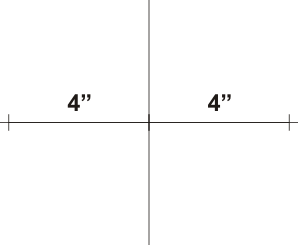 Measure 3" up and 3" down by the vertical line. Place marks.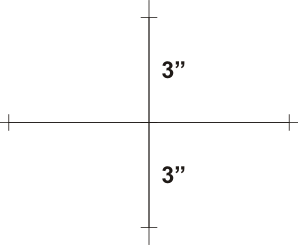 Now measure 2" to the left and the right of each mark on the vertical line. Make four more marks.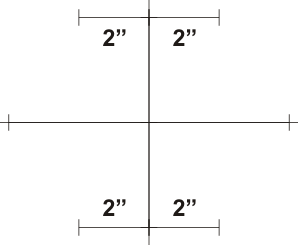 Connect all the marks.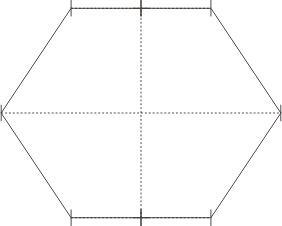 Cut out the template.
Cutting:
Note that when cutting the fabric you need to add 1/4" all around the template for seam allowance.
Out of white fabric, cut 10 hexagons;
Out of pattened fabric, cut 14 hexagons.
Assembling the Top
Sew together 4 white and 2 colored hexagons to make a long strip.

Sew 3 white and 2 colored hexagons into a shorter strip. Make two strips like this.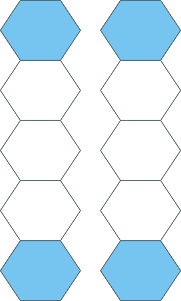 Sew the remaining 8 colored hexagons into 2 strips with 4 hexagons in each strip.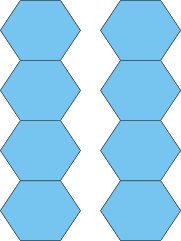 Sew the strips together to form the top.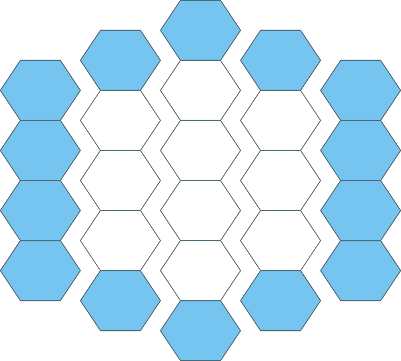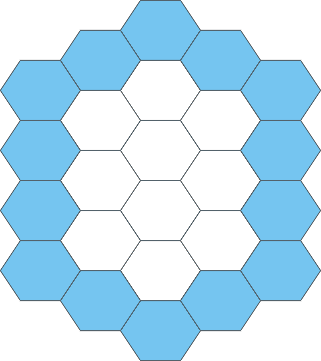 Embroidery
Place the top on a piece of polyester craft felt. The piece of felt should be slightly larger than the quilt top. The felt will work as the stabilizer and batting. Baste the quilt top to the felt in the ditch along the seams between the hexagons. After the embroidery is finished, rip the baste.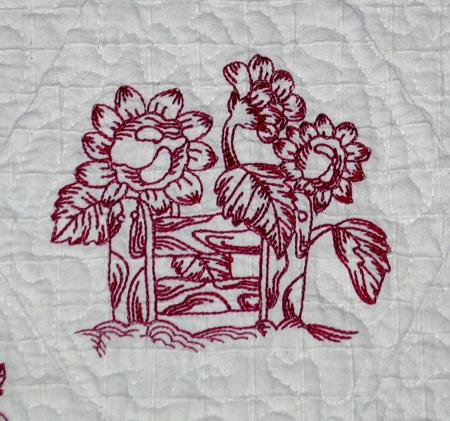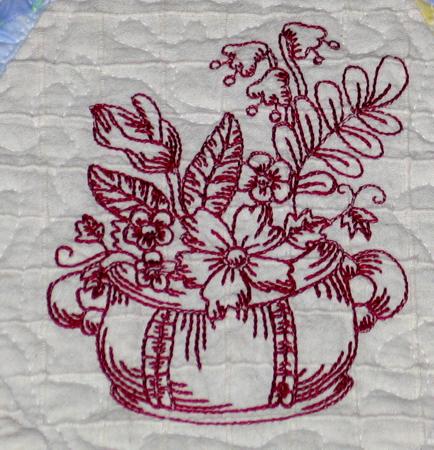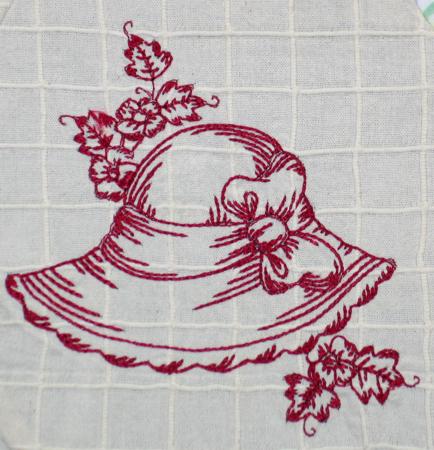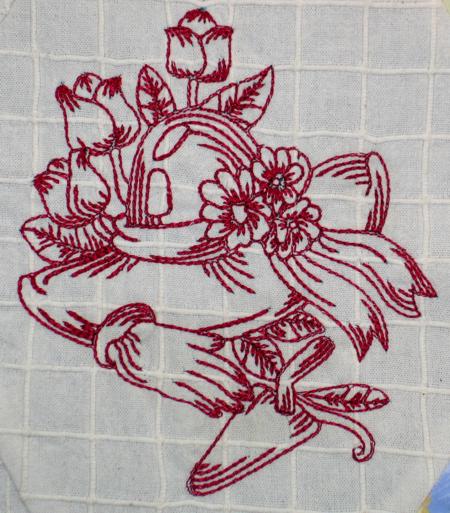 Quilting:
Now place the backing on a flat surface (table) face down. Spread your working piece over it.
Pin all three layers together with 1" pins and start quilting. We quilted around the embroidery and made stippling all over the quilt.
After the quilting is finished, press the work with heavy steam. With a rotary cutter and a long ruler, cut the outer circle of colored hexagons into a 2 1/2" wide border.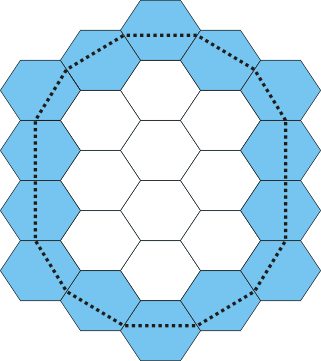 Finish the raw edges with the binding.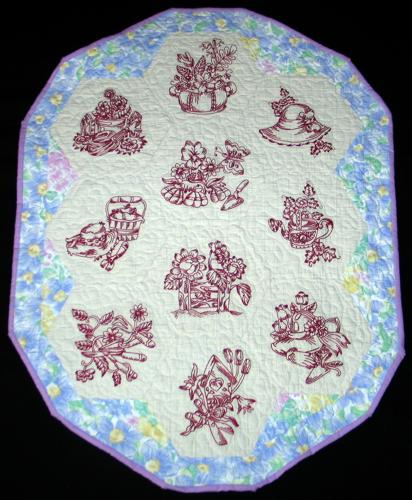 The quilt is ready. Enjoy!
Happy Stitching!
Back to Redwork Garden Sets III and IV
Back to Projects Page