South Western Key Chain/Tag
This Southwestern-themed project is very simple and quick to do. It makes a great last-minute gift. The designs used are from the Southwestern Indian Motif Set.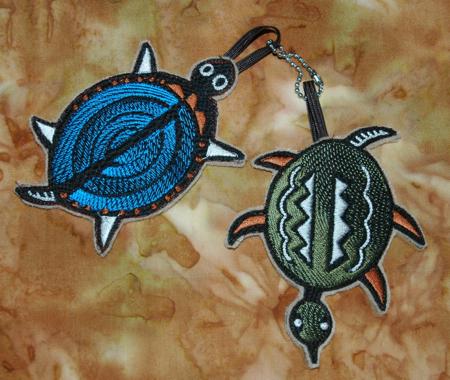 For the project you will need:
a sheet of craft polyester felt (pre-cut color sheets are sold in any craft store and craft departments),
iron-on tear-away stabilizer,
a piece of narrow trim/or black elastic band,
a key chain or ring,
beads (optional),
embroidery threads.

We used polyester embroidery threads with #12 embroidery needle.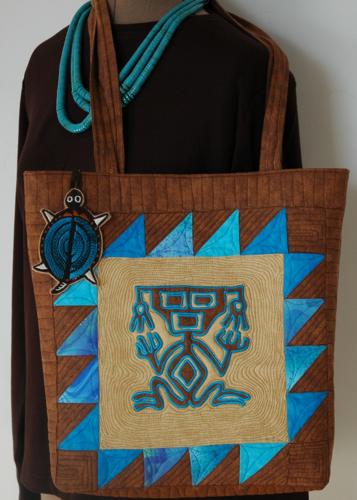 Step One: Stabilize the felt sheet and hoop it. Choose the design you would like to use. Embroider it.
Re-hoop the felt. In your machine make a mirror image of the design and embroider it.
Note: If your machine does not have the option of making a mirror image, you can usually do this in your embroidery software on the computer. If not, ask for our help. We'd be more than happy to make the change for you.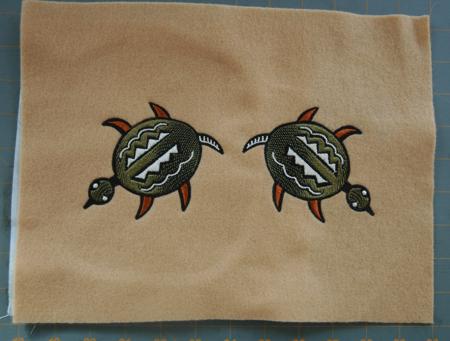 Step Two: Cut out the designs close to the stitches. Take care not to cut through the stitches.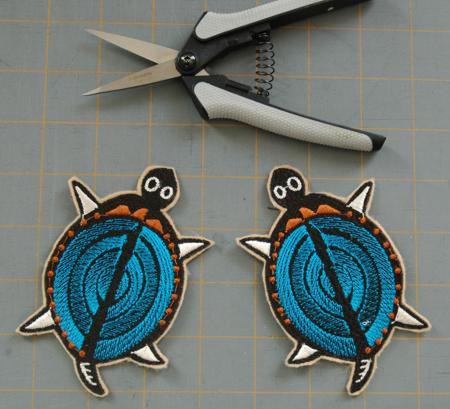 Step Three: Cut a piece of trim approximately 2 1/2" long. Fold it in half to make a loop. Place the loop on the back of the embroidered pattern either near the head or tail area of the motif. Machine stitch in place.
Step Four: Sprinkle the backs of the both halves with temporary adhesive.
Note: You can pin both halves together, but they might shift during stitching. Temporary adhesive works better. Press the two halves together, back-to-back.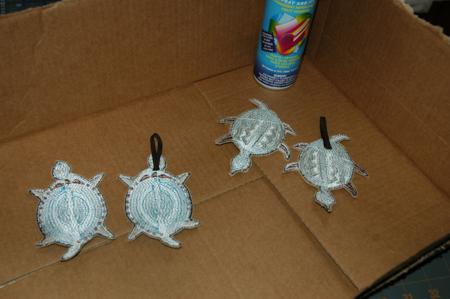 Step Five: Topstitch to connect both halves permanently. Use a thread that matches the color of the embroidery.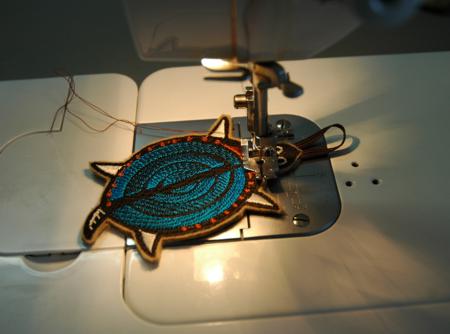 Now thread a key chain or key ring through the loop.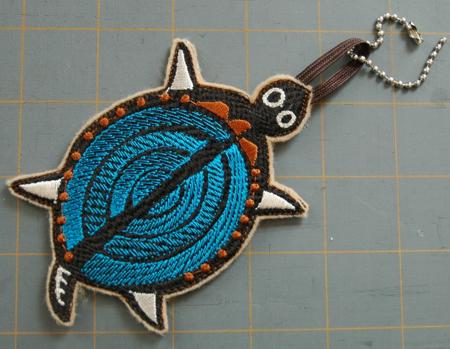 The key chain pendant is ready. Enjoy!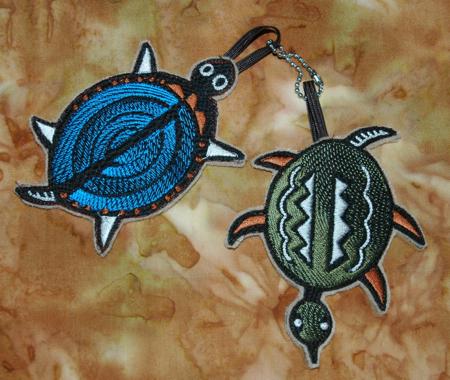 A variety of designs in our store can be used in the same way as the above ones to make funny tags.
Happy Stitching!
Back to Southwestern Indian Motif Set
Back to the Projects Page