Valentine Greeting Cards with Embroidery
For these Valentine cards we used the designs "I will give you the moon!" and "The Best Valentine". Though easy to make, the cards are very attractive and make great keepsakes.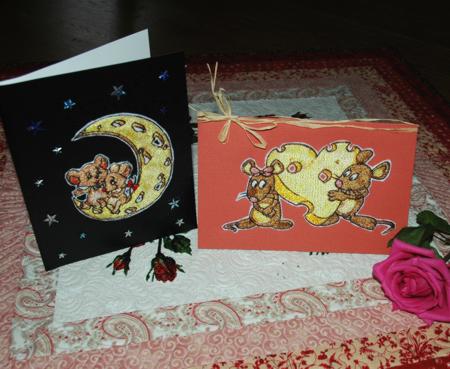 For each card, you will need a piece of cardstock about 11" x 6 1/2" and universal (paper and fabric) glue. For embroidery, you will need white polyester felt.
Step One: Hoop polyester felt very tightly. Embroider the first design.
Hoop another piece of polyester felt and embroider the second design.
Step Two: Neatly cut out the embroidery.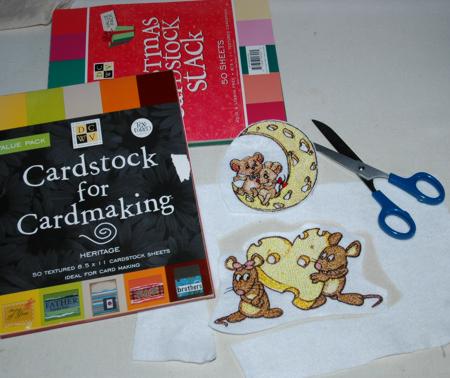 Step Three: Fold a piece of cardstock in half. Press the fold line to make a crease.
Step Three: Unfold the card. Place some glue on the back of the embroidery. Position it in the center of the front of the card, close to the crease. Press with your hands. Place under a heavy weight, such as a few books, for some time to let the glue dry. Note: The drying time depends on your glue. Read the manufacturer's instructions.
Step Four: After the glue has dried, we embellished the first card with star-shaped stickers: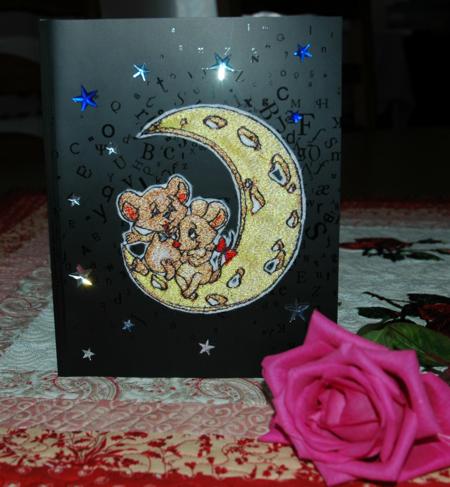 We embellished the second with a straw bow: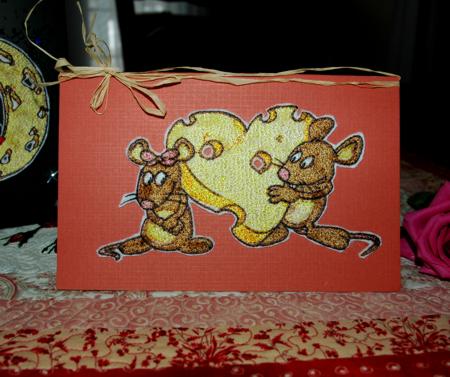 Happy Embroidering!
Back to "I will give you the moon!"
Back to "The Best Valentine"
Back to the Projects Page