Doily from FSL Battenberg Snowflake Bookmarks
The FSL Battenberg Snowflake Bookmarks can be used as more than just bookmarks, with some stunning results.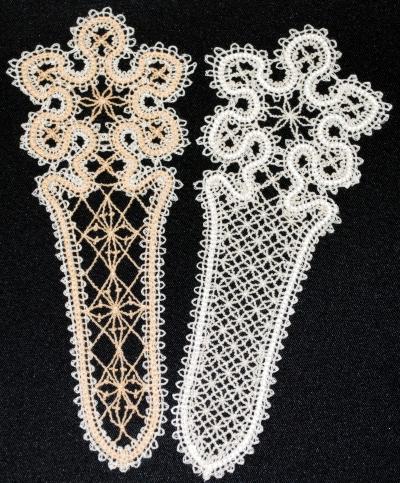 If you have the patience and thread, you can make a gorgeous doily out of the bookmarks. We think the results are really eye-catching and definitely worth it: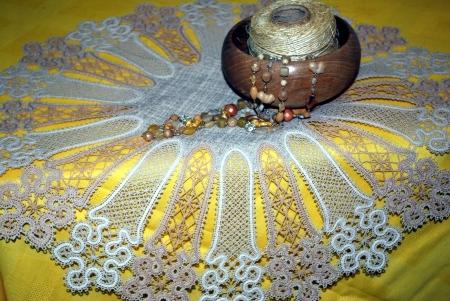 Click to enlarge
Step One: Embroider each file 10 times. Use 2 layers of watersoluble mesh and cotton threads.
Rinse the mesh in lukewarm water. Lightly press the stitch-outs with a paper towel to remove excess water. Leave to air dry. Press.
Step Two: Lay out the stitch-outs in a circle. As you can see in the diagram below, we alternated the two different types of bookmarks.
Hand-stitch the parts together by connecting the loops on the edges of the bookmarks that touch. Use the same thread with which you made the embroidery.
You will get a lace frame.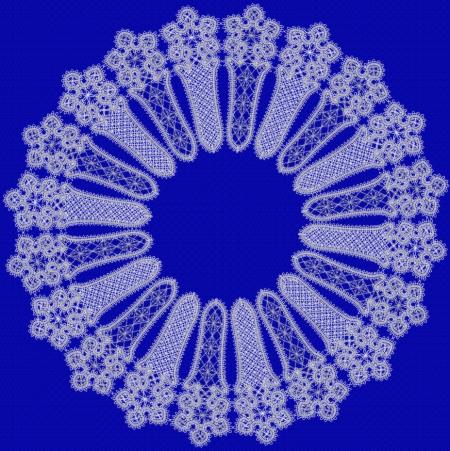 Step Three: Position the frame over a piece of fabric and pin in place.
Step Four: On your sewing machine, top-stitch the lower part of each bookmark to the fabric. Follow the outline of the bookmarks. Use 1mm running stitch.
Step 1 mm from the first row of stitches and topstitch again.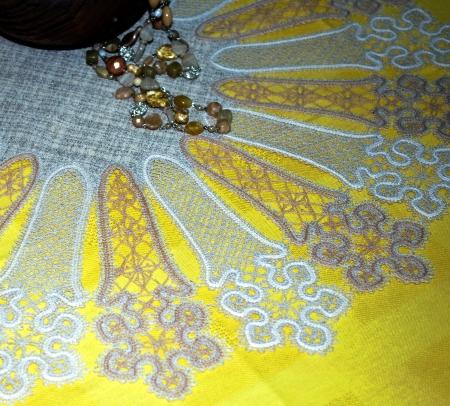 Step Five: Turn the working piece over and use a pair of sharp scissors to cut away the fabric around the stitches. Be careful not to cut through the stitches.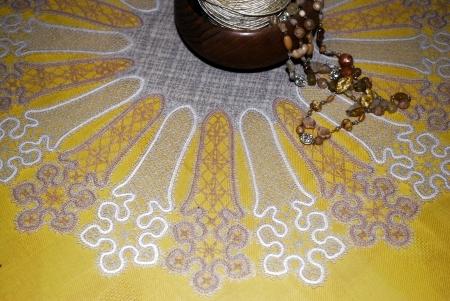 The doily is ready. Enjoy!
Happy Embroidering!
Back to FSL Battenberg Snowflake Bookmark Set