Cutwork Applique Lace Yoke
The Cutwork Applique Lace Yoke design can be embroidered both as an applique or a regular cutwork design.
You will need the base fabric, fabric for the applique (optional), water-soluble fabric-like stabilizer (such as Fabri-Solvy by Sulky, Avalon Plus by Madeira, Wash-Away or Aqua Magic), sharp scissors for the cutwork embroidery polyester thread and cotton machine quilting thread.
Please note, we DO NOT recommend to use rayon embroidery threads with water soluble mesh because the chemicals ruin the thread.
Note: Fabric for the applique should be finer than the base fabric or at least of the same weight, not heavier. Lightly starch the applique fabric.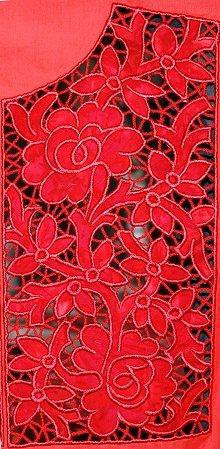 Step One: Thread a polyester embroidery thread. Hoop the fabric with 2 layers of water soluble mesh. Start the machine. It will embroider the outline of the design and stop.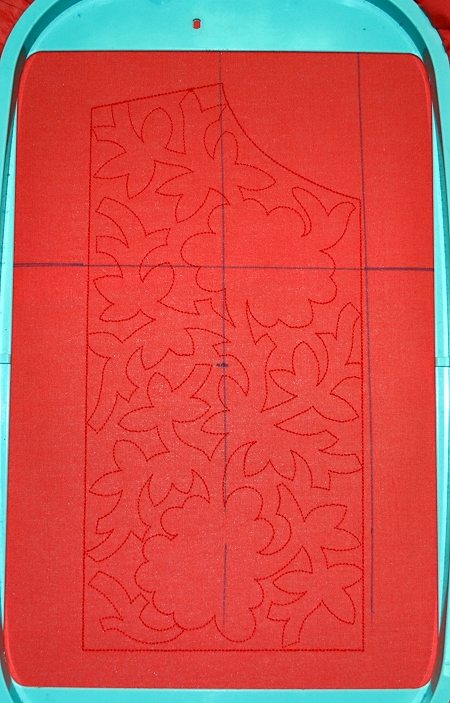 Step Two: Cover the embroidery with the applique fabric and start the machine again. It will embroider the same outline and stop.
NOTE: To keep the applique fabric in place, you can either pin it outside the embroidry area, or apply a very small amount of fabric glue inside the flowers.
Step Three: Take the hoop from the machine. With a pair of sharp scissors cut away the applique fabric around the flowers as shown on the picture.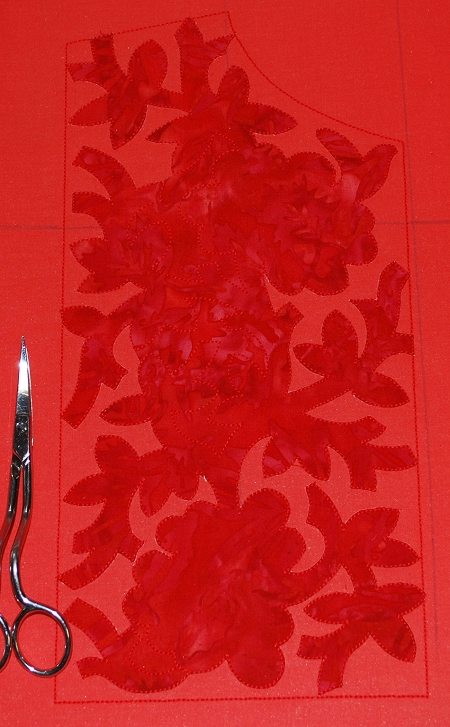 Step Four:
Now cut away the base fabric in the same areas. Take care not to cut through the stabilizer. NOTE: On the picture below, the cutting s not finished. Cut the fabric out around all the flowers.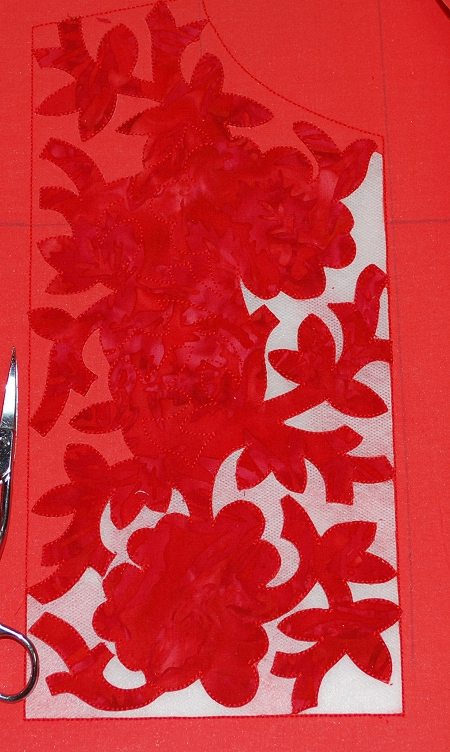 Cut the fabric as close to the stitches as possible, but try not to cut though the stabilizer.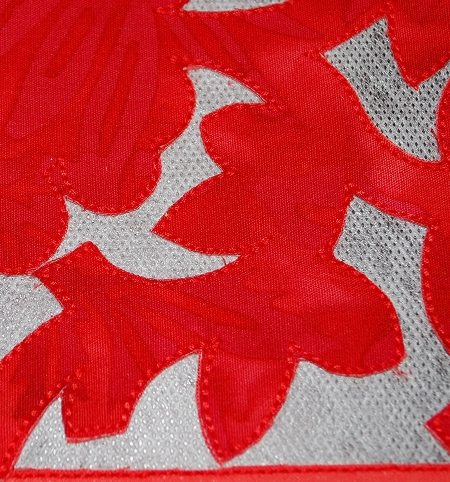 Step Five: Thread the machine with a cotton thread of a matching color. Return the hoop to the machine and start. It will embroider the "bridges".
Step Six: Change the thread to a polyester one of a matching color and finish embroidering.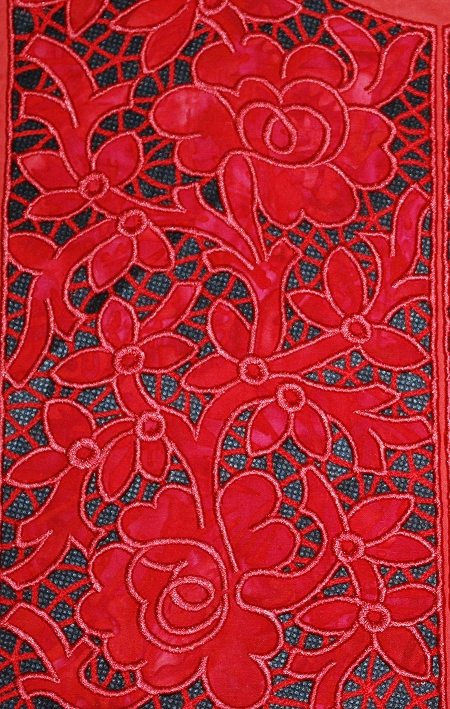 Step Seven: Wash away the stabilizer, neatly spread on a flat surface and leave to air dry. Press if needed.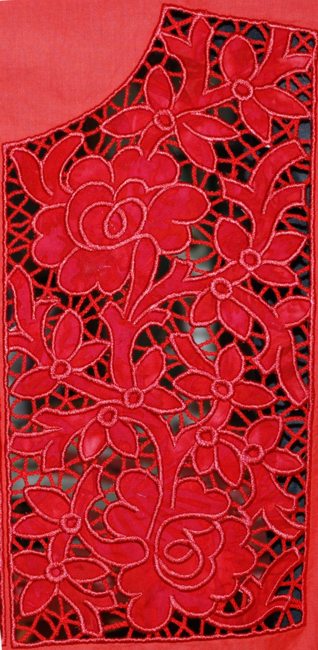 To embroider the second half of the yoke, you'll have to flip the design and repeat steps 1 through 7.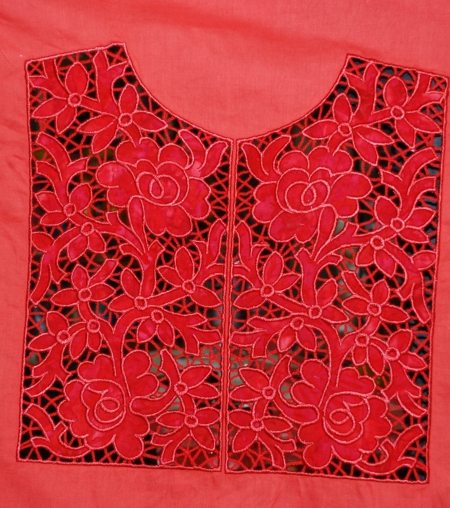 Happy Embroidering!
Back to Cutwork Applique Lace Yoke