Snake Jeans
The aim of this project was to restore a pair of old jeans while giving them a Southwestern or Cowboy style. The jeans had paint stains on them that had set and couldn't be washed out.
The designs used are from the Applique Snake Set.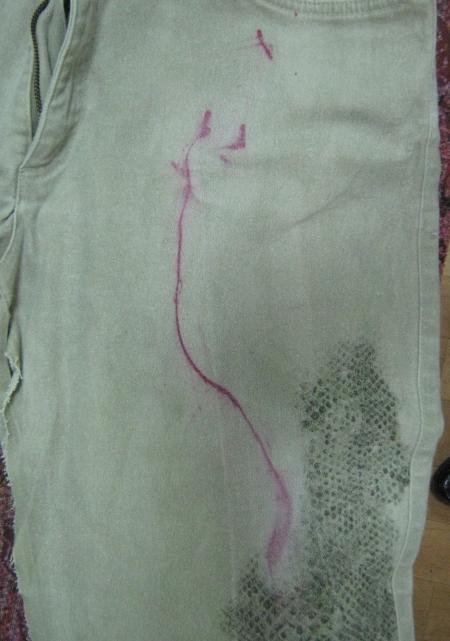 You have to rip the inseam of the jeans to hoop them.
Use paper print-outs of the designs to decide their position on the jeans.
Following the instructions, embroider the tail first. We embroidered the tail closer to the top of the leg.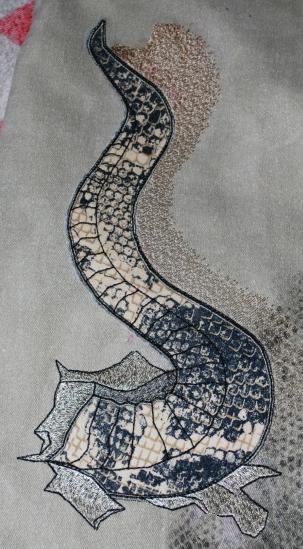 Then we embroidered the head close to the hem. For the applique, we chose fabric with a scale pattern. Thread colors match the base fabric.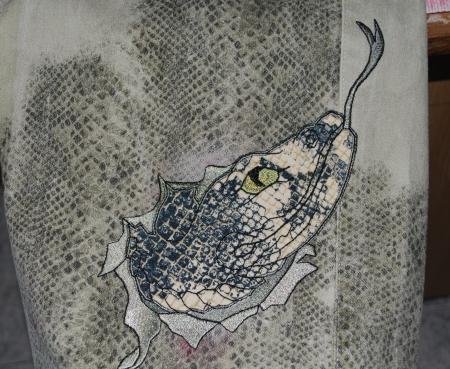 Now sew the inseam back up and slide into these jeans -- if you dare!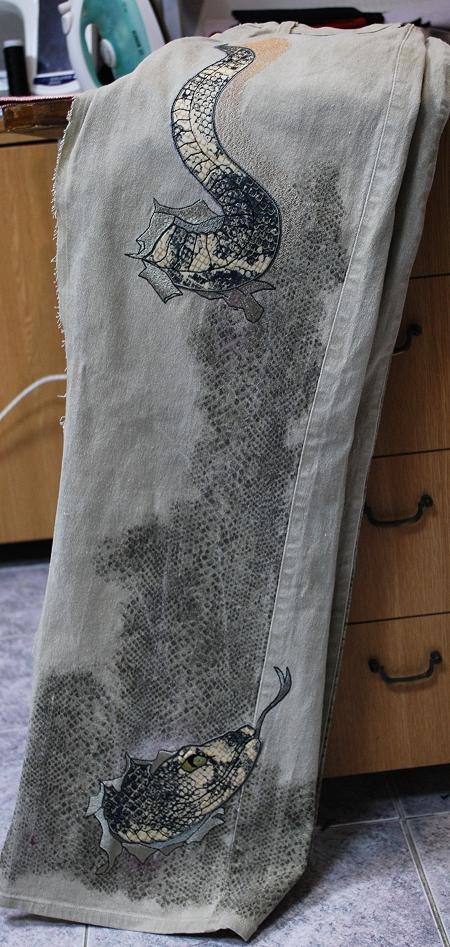 Enjoy!
Happy Stitching!
Back to Appplique Snake Set
Back to Projects Page