Christmas in July Sale!
30% OFF EVERYTHING!
Shop Now!
Freestanding Applique Advent Star Pouches
These are instructions on how to embroider the Freestanding Applique Advent Star Pouches.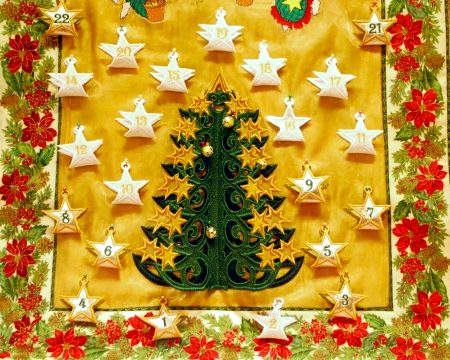 You will need water-soluble mesh stabilizer, fabric for the applique and embroidery threads.
Step One: Hoop 2 layers of watersoluble mesh stabilizer. Start embroidering. The machine will embroider the outline of stars.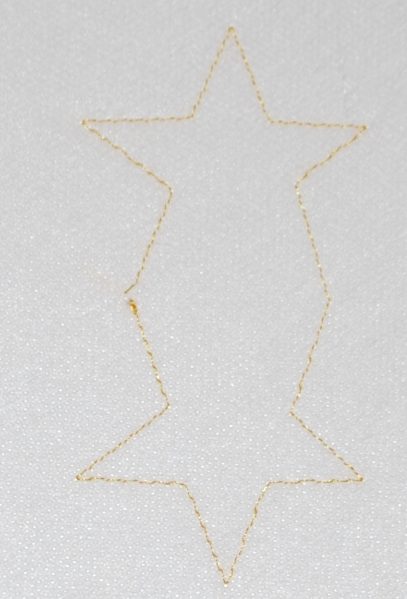 Step Two: Place a piece of applique fabric over the outline. Start the machine. It will embroider the same outline.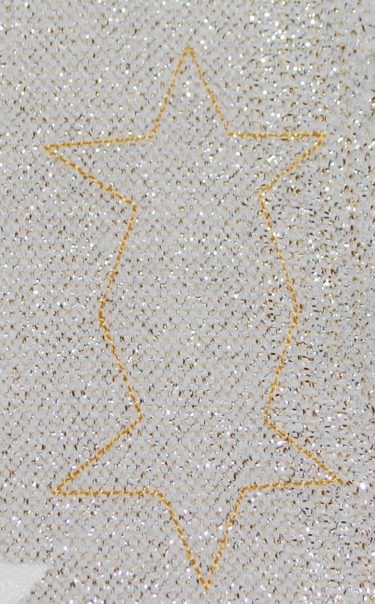 Step Three: Take the hoop from of the machine. With a pair of sharp scissors cut away the excess fabric outside the outline as close to the stitches as possible.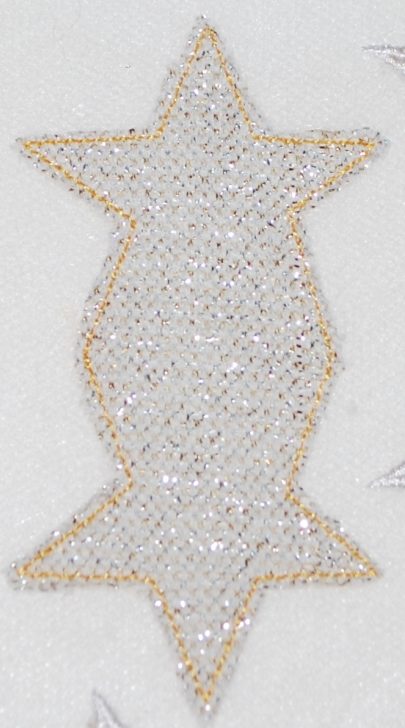 Step Four: Return the hoop to the machine and finish the embroidery. Wash away the stabilizer. Spread the stitch-out and leave to air dry.
Press with steam if needed.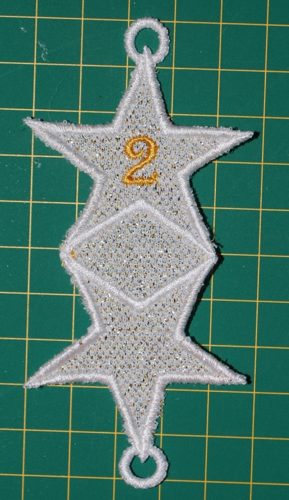 Fold the stars in half to make the loops meet. You can either tie the loops with a piece of ribbon, or attach them using small buttons sewn to your Calendar panel. Insert small sweets, chocolates or miniature toys in the pouches.
You can read about how to make this Advent Calendar in a separate tutorial.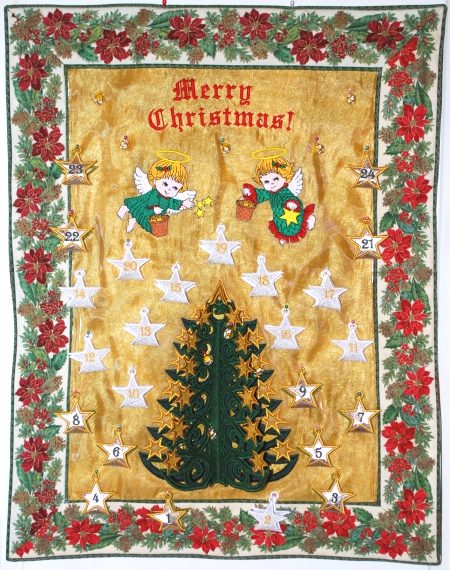 Enjoy!
Happy Stitching!
Back to Freestanding Applique Advent Star Pouches