Leaves Applique Set
These are instructions on how to embroider the Leaves Applique Set . All designs from the set are embroidered in the same way.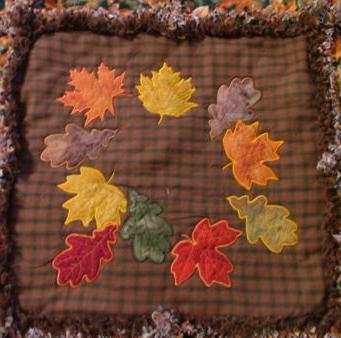 You will need base fabric (on which you make the embroidery), fabric for the applique, embroidery threads and stabilizer.
Step One: Hoop the base fabric with an appropriate stabilizer. Start embroidering. The machine will embroider the outline of the leaf.
Step Two: Place a piece of applique fabric over the outline. Start the machine. It will embroider the same outline.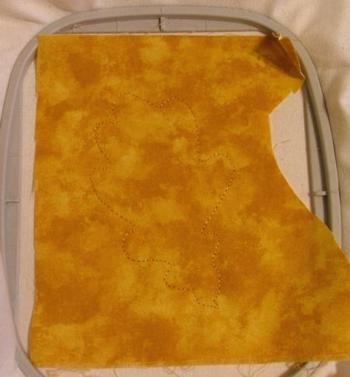 Step Three: Take the hoop from of the machine. With a pair of sharp scissors cut away the excess fabric outside the outline as close to the stitches as possible.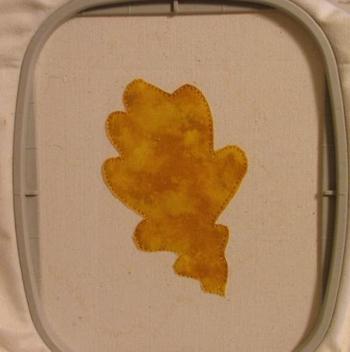 Step Four: Return the hoop to the machine and finish the embroidery.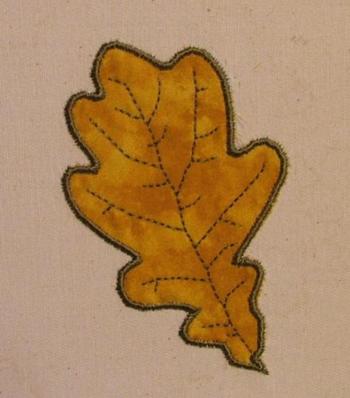 Batiks and marble patterned fabrics give very beautiful results.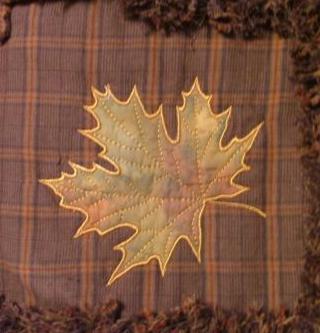 We used these applique set to embellish a raggedy quilt. You can read about how to sew the quilt on the project page.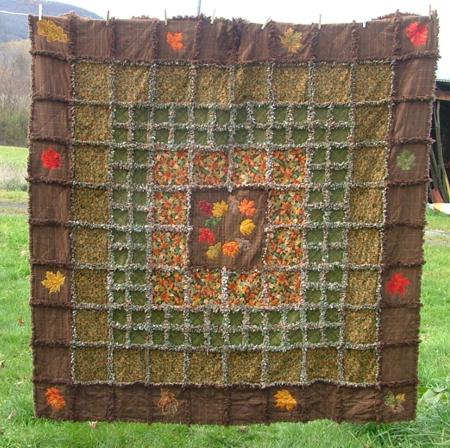 Enjoy!
Happy Stitching!
Back to Leaves Applique Set
Back to Projects Page