Christmas Doily with Cutwork Lace Candle Design
For this doily we used the design Cutwork Lace Candle II.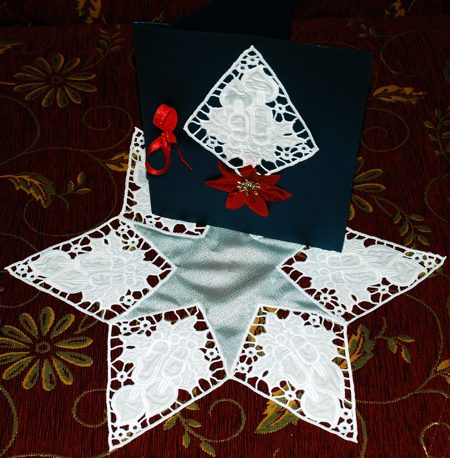 For the doily, you will need 6 stitch-outs of the Cutwork Lace Candle II and a piece of fabric.
Step One: On your working table, lay the stitch-outs out in a circle. Handstitch them together in the spots where they touch.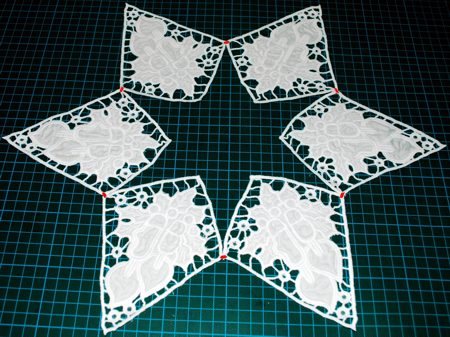 Step Two: Place this lace frame on your piece of fabric. Pin in place.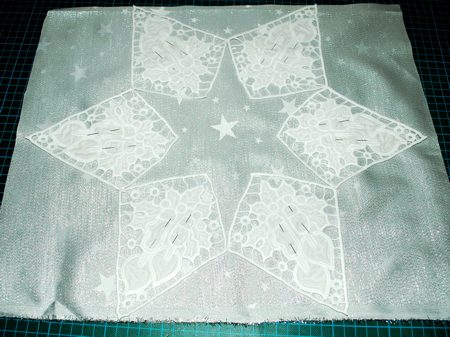 Step Three: On your sewing machine, using narrow and not very dense zig-zag, stitch along the inner edges of the frame.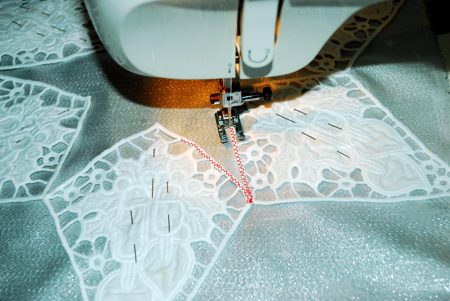 Step Four: Flip the work over and with a pair of sharp scissors, cut away the excess fabric close to the zig-zag stitches.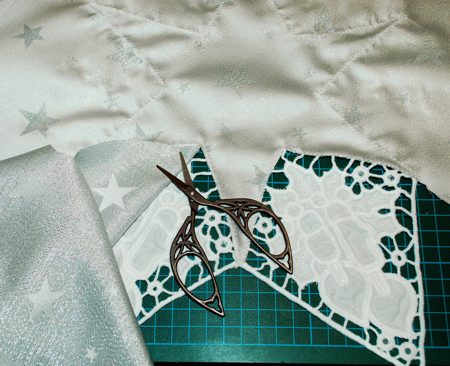 Step Five: Return to your sewing machine and using a dense zig-zag, stitch over the edges again. It will finish the raw edges of the fabric.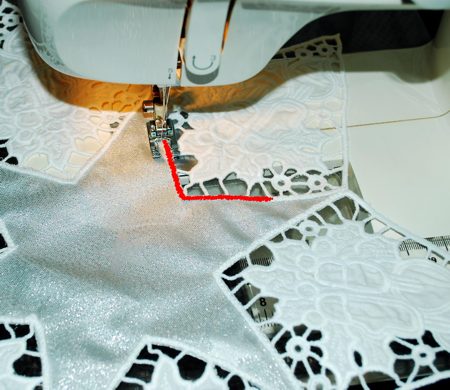 The doily is ready. Enjoy!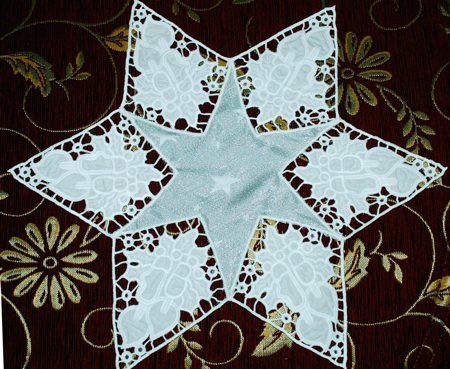 Happy Stitching!
Back to Cutwork Lace Candle II
Back to Projects Page