Embroidered Christmas Bookmarks
For these Christmas-themed bookmarks we used the designs from the Redwork Christmas Set for a large hoop (5" x 7").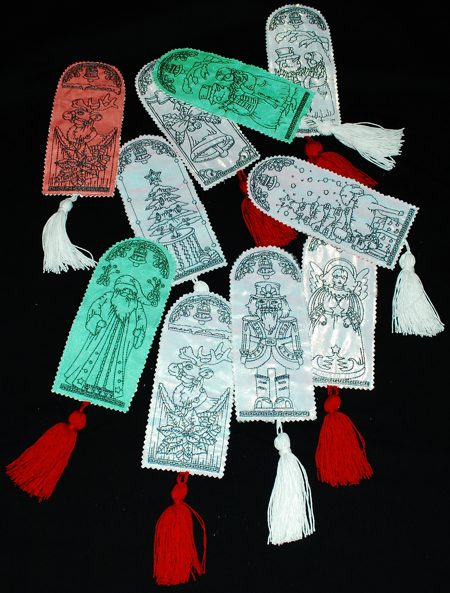 You will need

organza in Christmas colors - green, red, white,
solid cotton fabric of a pale color such as white, light green or pale pink,
tassels,
scissors with zig-zag edges.
A quilter's ruler and a rotary cutter are not necessary but very helpful.
For embroidery, you will need light-weight cut-away or tear-away stabilizer and embroidery threads.
Organza will make the bookmarks shiny and glittering.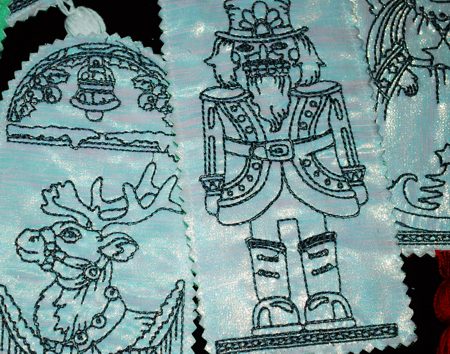 Embroidery:
Stabilize a piece of cotton fabric with a light-weight stabilizer and cover with a piece of organza. Hoop this 3-layered piece and embroider one of the designs from the Redwork Christmas Set.
Repeat so you get 2 such stitch-outs.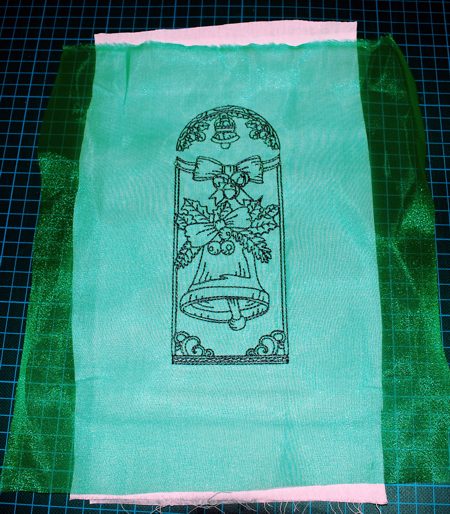 Making a Bookmark:
With a ruler and a rotary cutter, cut out the embroidery, leaving 1/2" around all edges.
Repeat with the second stitch-out.

You will have 2 pieces of the same size.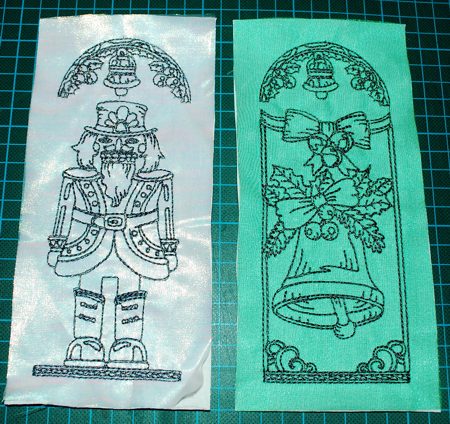 Place the stitch-outs together, back to back, and pin.
Tuck the tassel's cord between the stitch-outs.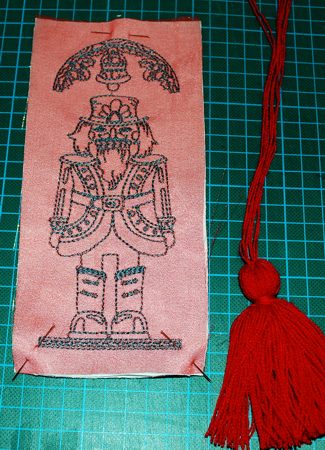 Pin it in place.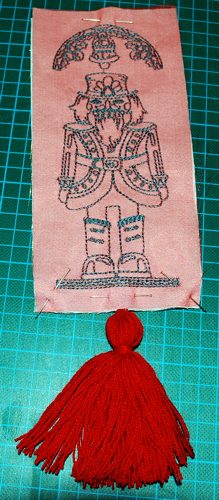 On your sewing machine, topstitch all layers together 1/2" from the edge. Topstitch over the tassel's cord 3 times to secure the tassel in place.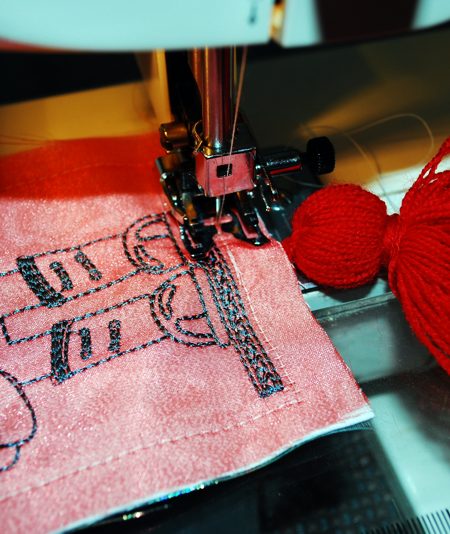 Separate the front and back stitch-outs near the cord and with scissors, cut away a small piece of each stitch-out over the cord.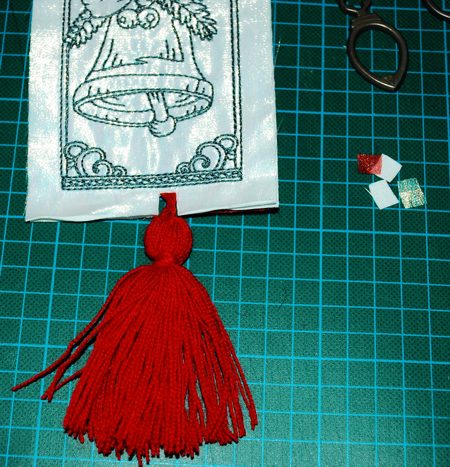 With the "zig-zag" scissors, cut away the excess fabric around the embroidery.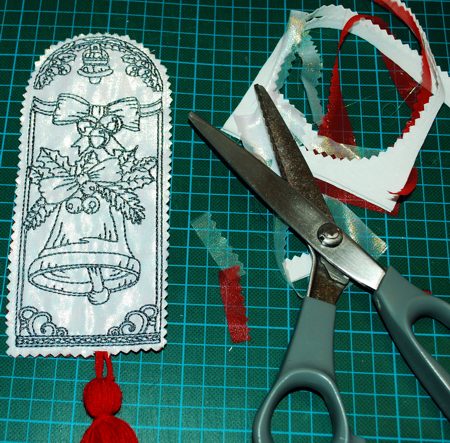 Your Bookmarks are ready! Enjoy!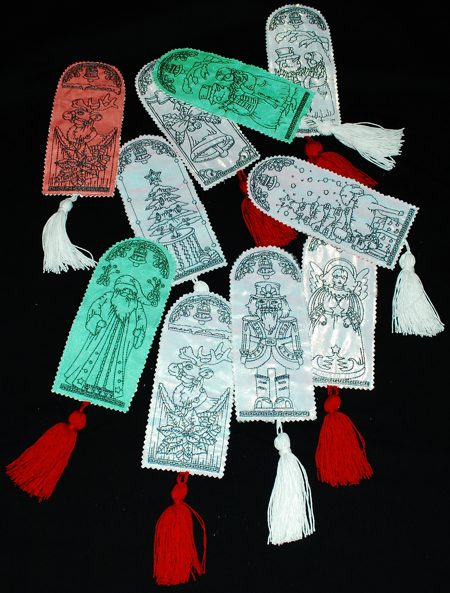 Enjoy!
Happy Stitching!
Back to Redwork Christmas Set
Back to Projects Page