Christmas Gorget Collar in the Hoop
These are instructions on how to make the Christmas Gorget Collar in the Hoop. This fashionable accent will turn any blouse into a festive seasonal outfit.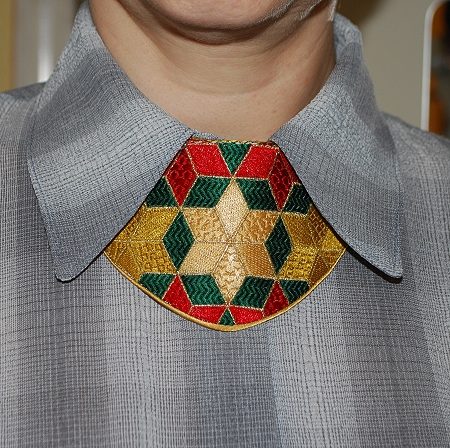 Besides embroidery threads (either polyesyer or rayon), you will need fabric for the outer part (you will embroider on it), fabric for the lining, light-weight iron-on cut-away stabilizer, a 12" piece of elastic band 3/4" wide either of green, red or golden color.
Step One: Hoop the fabric with light-weight cut-away iron-on stabilizer and embroider the design until the last color.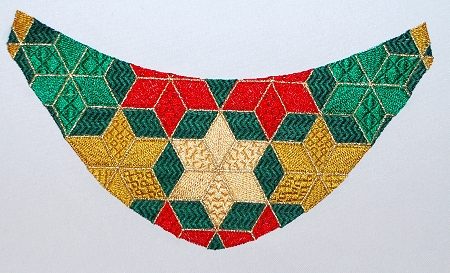 Step Two: Take the hoop from the machine. DO NOT open it!
Position the elastic band on the embroidery so that the ends of the band are protruding 1/2" beyond the edge of the embroidery. Pin in place.

Take care that the pins are outside the embroidery area. Fold the rest of the band and fasten with pins inside the embroidery.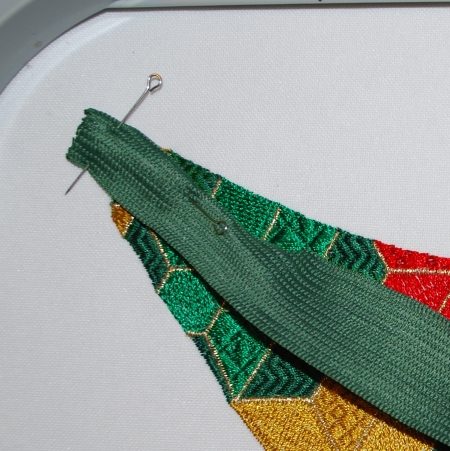 Step Three: Cover the stitch-out with the lining, face down. Fasten the lining with pins close to the hoop's sides (outside the embroidery area).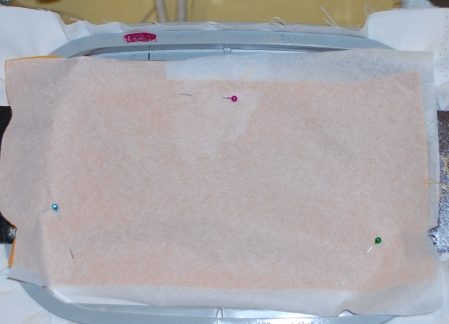 Step Four: Return the hoop to the machine, start it. Embroider the last color.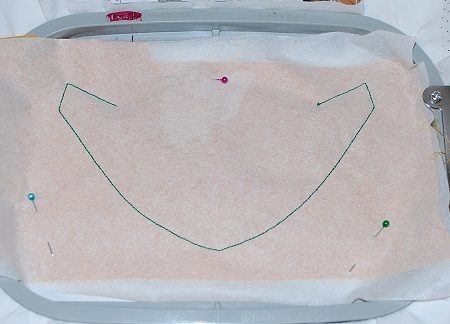 Step Five: Take the work from the hoop. With a pair of sharp scissors, cut out the stitch-out, leaving 1/4"-3/8" seam allowance on all sides.
Make several notches on the outer curve, as shown.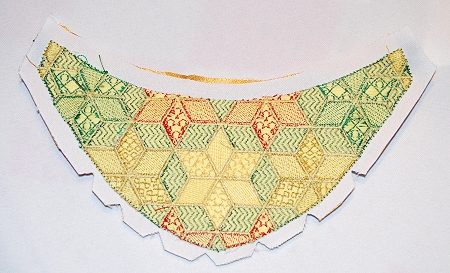 Step Six: Turn the work right side out. Flaten out the edges.
Tuck in the edges of the opening inside. Sew them closed by hand. Press.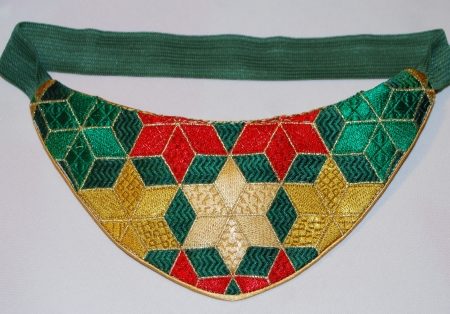 The gorget is ready.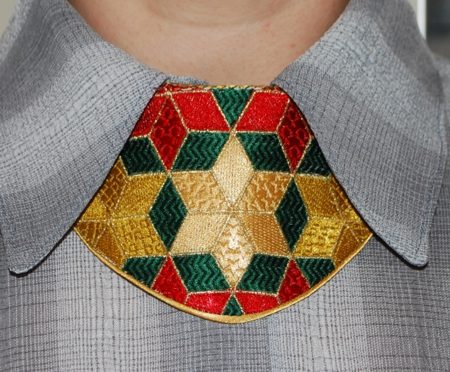 Enjoy!
Happy Stitching!
Back to Christmas Gorget Collar in the Hoop