Quilted Christmas Placemats with Embroidery
We used the designs from the Ponsettia Quilt Block Set to make these colorful Christmas placemats. This is a quick and easy project that can be completed over a weekend or two.

The finished size of each placemat is 12 1/2" x 22".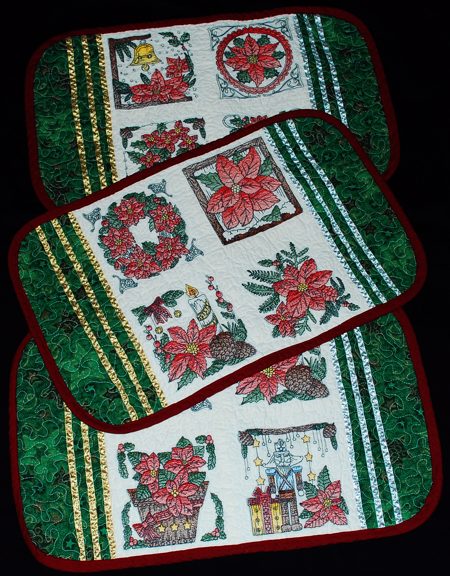 You will need

1/2 yard of white cotton fabric,
1/2 yard of forest green fabric,
golden and silver ribbons,
red binding,
fabric for the backing, and
temporary fabric adhesive or heat-activated adhesive film.
For embroidery you will need light- to medium-weight cut-away stabilizer and embroidery threads.
Embroidery:
Stabilize the white fabric with light-weight cut away stabilizer and embroider the designs from the Colored Ponsettia Set

Cut away the excess stabilizer.

Trim each embroidery to 6 1/2" x 6 1/2". For each mat you will need 4 embroidered squares.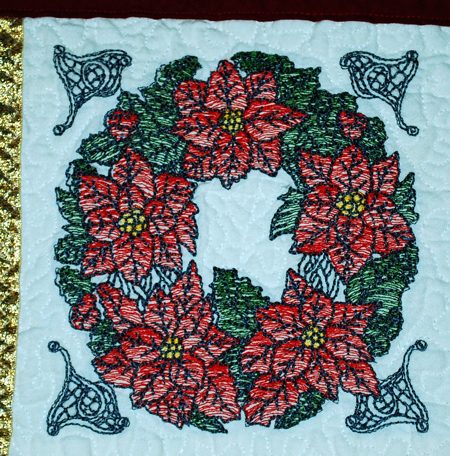 Cutting:
For one mat:

out of green fabric, cut 2 strips measuring 5 1/2" x 13";
cut the gold and silver ribbons into 3 pieces each 12 1/2" long.
Assembly:
Sew 2 embroidered squares together in a row. Sew another 2 squares in a row.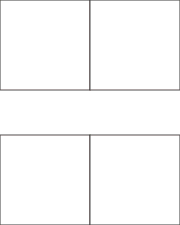 Sew the rows together.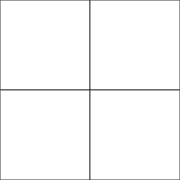 Sew the green strips to the left and right edges of the embroidered piece.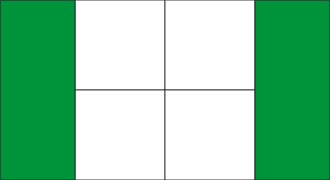 Apply temporary adhesive to the ribbon pieces and adhere them to the green borders space approximately 1" apart: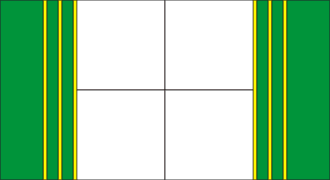 Quilting:
Now place the backing on a flat surface (table) face down. Cover with batting. Spread your working piece over it.
Pin all 3 layers together with 1" pins. We quilted around the embroidery and all over the mats in a free-motion style. Remove the pins while quilting.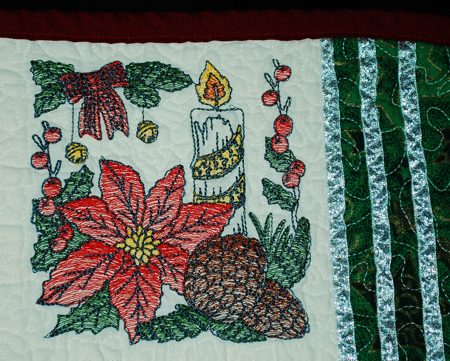 When you are finished, press with heavy steam and square the mat - all corners should be 90 degrees and the opposite sides should be equal.
To round the corners, we used a small plate to draw a curved line at each corner. Then, we cut along the line.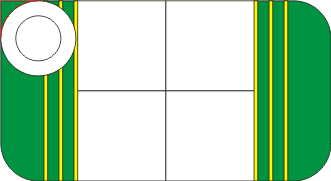 Finish the raw edges with binding.
The placemat is ready.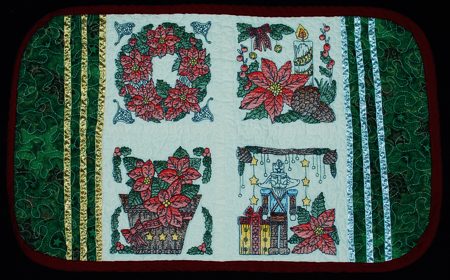 Enjoy!
Happy Stitching!
Back to Ponsettia Quilt Block Set
Back to Projects Page