Christmas Wholecloth Wall Quilt with Stocking Pockets
This is a very easy and fast project. We put together a simple wholecloth quilt and used the One-Color Christmas Stockings to make pockets.

Our quilt is 25" x 25" and has 5 pockets. You can make the quilt larger and make as many pockets as you need.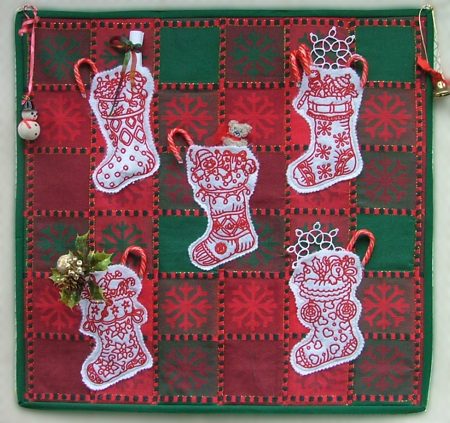 Click to enlarge
For the embroidered stockings, you will need embroidery threads and white polyester craft felt. No stabilizer is used.

For the quilt, use any fabric from your stash. We chose plaid Christmas-colored and -themed fabric. Try to find festive, but not too bright fabric. You will also need batting, backing and binding.
Embroidery:
Hoop a piece of white craft felt and embroider the first design. We did not use any stabilizer. Embroider as many designs and as many pockets you need.

Cut away the excess felt, leaving margins of about 1/2". If you have scissors with zig-zag edges, you can use them for a more festive look.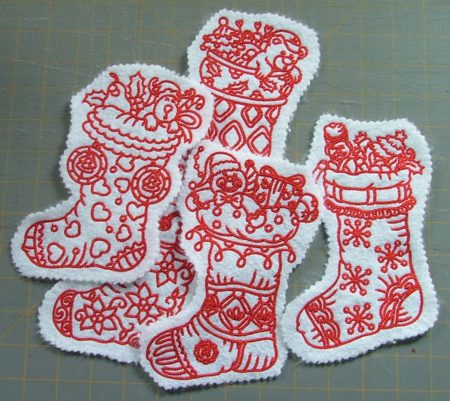 Quilt:

Out of your fabric, cut a piece measuring 27" x 27". If you are making a larger quilt, cut the fabric 1" larger on each side then your final size.

Cut batting and backing of approximately the same size, ideally it should be 1/2" - 1" larger (so about 28"x28").

Quilt the fabric to your taste. As our fabric is plaid, we quilted it very simply along the borders of the squares.
Press the work with steam and square the work to the desired size. Our size is 25" x 25".

Finish the raw edges with binding.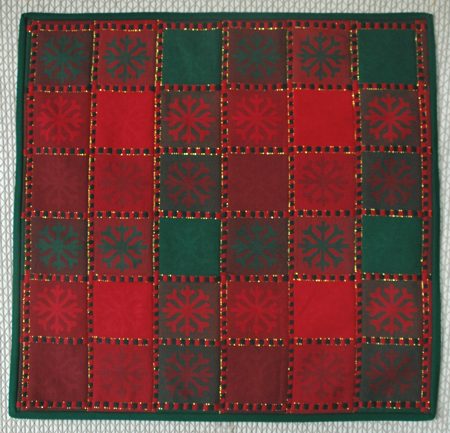 FInishing the Quilt:

Position the stocking stitch-outs on the quilt top. Pin them in place.
Topstitch in place leaving the upper edge open.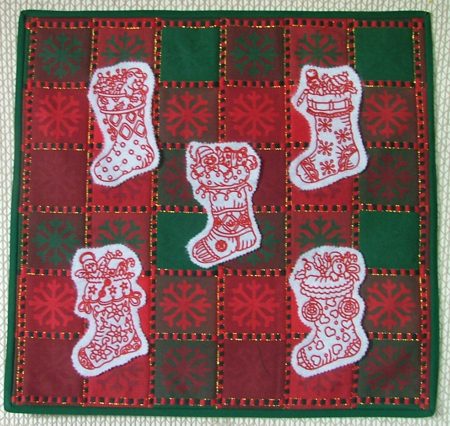 Now the stuff the pockets with small gifts and ornaments: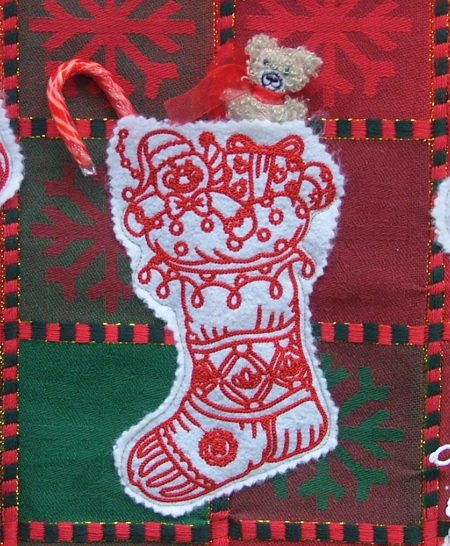 The small teddy is Miniature Teddy Bear In-the-Hoop.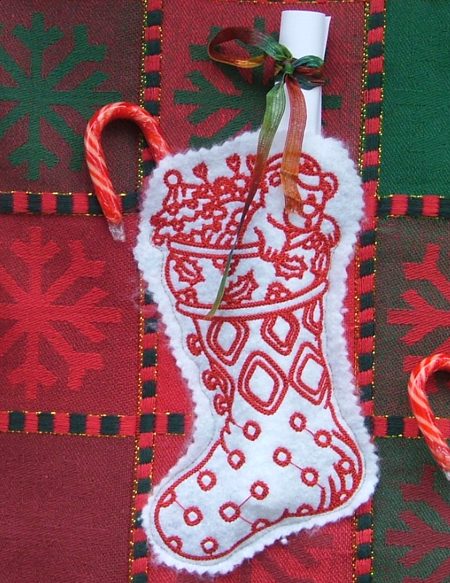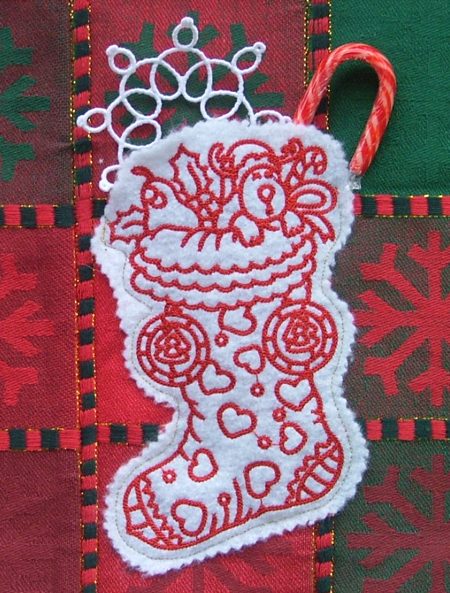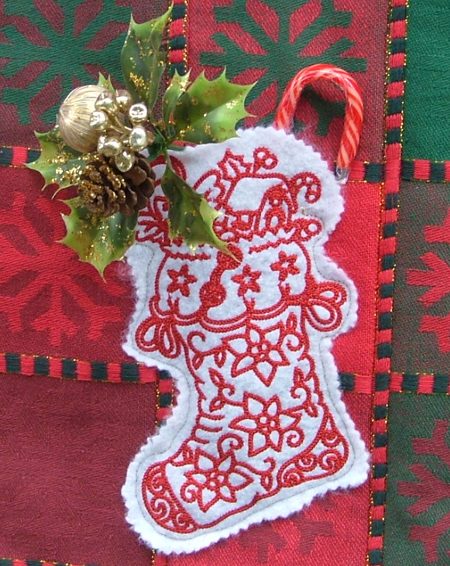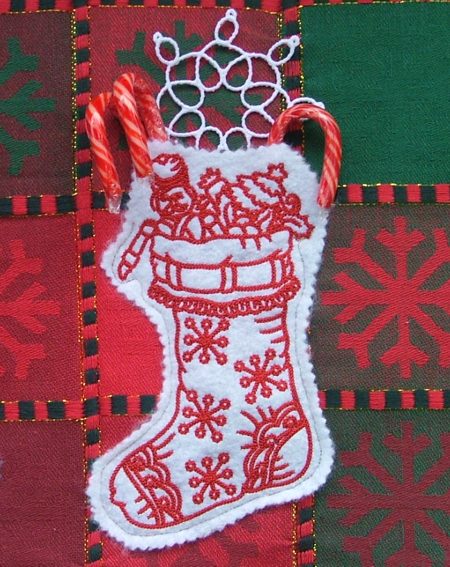 Enjoy!
Happy Stitching!
Back to One-Color Christmas Stockings
Back to Projects Page