FSL Bobbin Lace Star Doily
These are instructions on how to embroider the FSL Bobbin Lace Star Doily.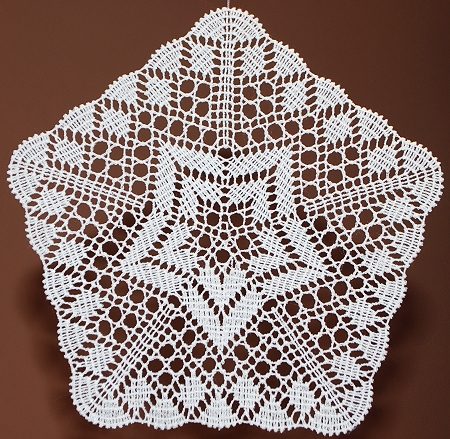 Click to enlarge
Stabilizers: We recommend to use water-soluble mesh, such as Vilene. Vilene D0102 is a non woven dissolvable stabilizer which is imported into the US, is sold in large rolls and is sometimes packaged under different brand names. Some of these brand names are Fabri-Solvy by Sulky, Avalon Plus by Madeira, Wash-Away, and Aqua Magic.
Film-like water soluble stabilizers, such as Solvy by Sulky, Avalon by Madeira and Badge Master are not suitable for Free-Standing Lace embroidery.
Threads: For this project we recommend thin cotton thread.
Use 50- , 60-, 70-weight cotton both in the bobbin and in the needle.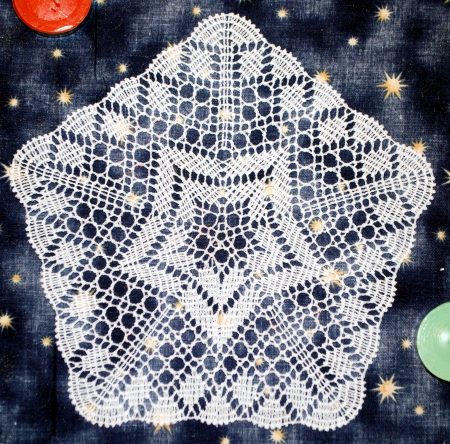 Needles: We use size 80/12 embroidery needles and 80/12 metallic needles. Our experience shows that cotton thread used with metallic needles gives less lint. The needles should be sharp, so it's advisable to change them often.
Most Importantly: ALWAYS make a test stitch-out of the design and wash away the stabilizer. This helps you to select the threads, needles, stabilizers and settings of your machine correctly. DO NOT embroider several designs in one hoop.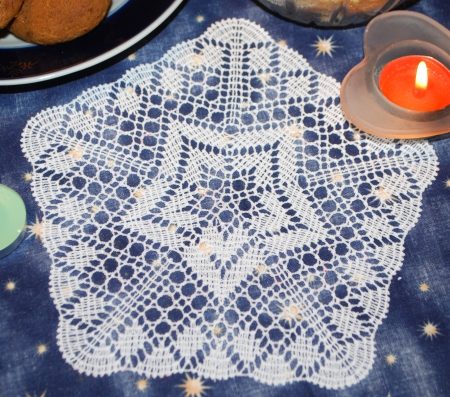 Happy Embroidering!
Back to FSL Bobbin Lace Star Doily.