This small wall quilt features a seasonal charm that provides a great Fall accent for any room in your home. It is also very easy to make even for a beginner. It features the designs from the Patchwork Leaf Set.
The finished size of the quilt is 17" x 20".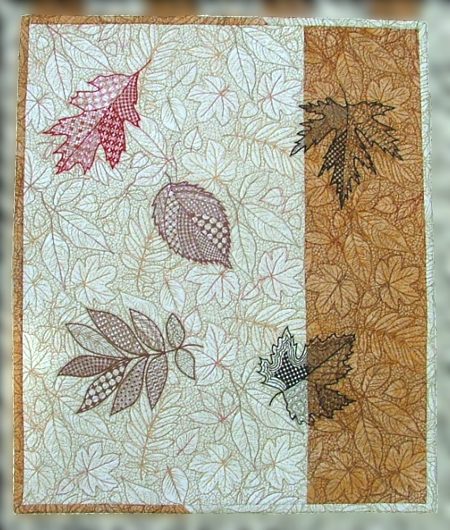 We used 2 fat quarters of light grey and light camel fabric with the same folliage pattern.

You will also need a piece of white polyester felt and fabric for the backing - another fat quarter works nicely for this.

Embroidery:
Place the fat quarters together face to face, aligning the edges. Sew them together along one of the long sides. Seam allowance 1/4". Unfold, press the seam open.

On your working table spread the polyester craft felt. Cover with the working piece. Spread it neatly with both hands to remove any wrinkles and to make the felt cling to the fabric.

Make print-outs of the designs. With these paper templates mark the position of the leaves in the center of your working piece. We placed most of the leaves on the lighter part.

Embroider the leaves one by one. Note that the felt works as a stabilizer and later will work as a batting as well.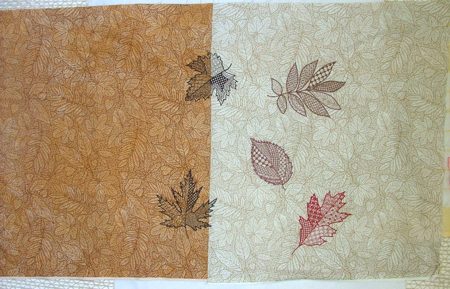 Quilting:
Cut away the excess fabric on both sides and use it to make binding strips. We trimmed to a final width of 18".

Place the backing on a flat surface (table) face down. Spread your working piece over it. Pin the layers together with 1" pins.

For quilting we chose threads of autumn colors - red, orange, light brown, dark brown, golden yellow and gold metallic. We quilted in a free-motion style all over the piece following the pattern on the fabric and changing threads often.

Remove the pins while quilting.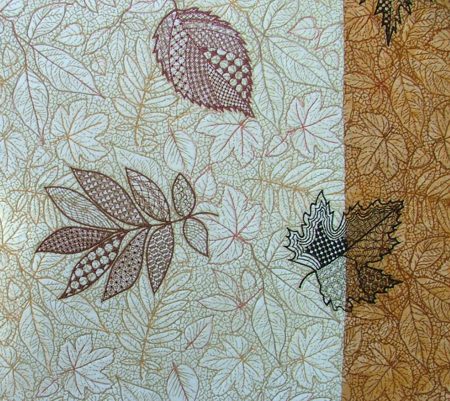 When you are finished, press with heavy steam and square the work to 17" x 20".
Finish the raw edges with binding. Your autumn wall hanging is ready!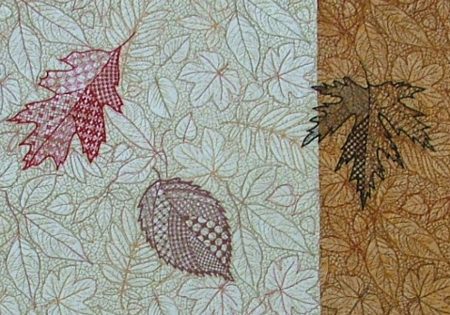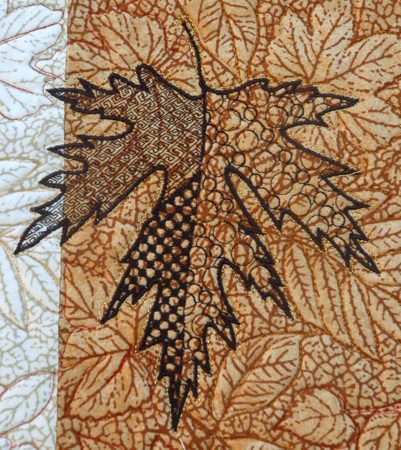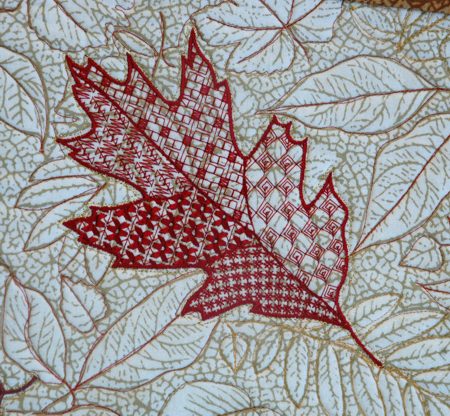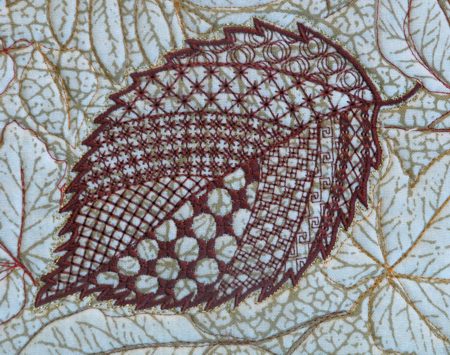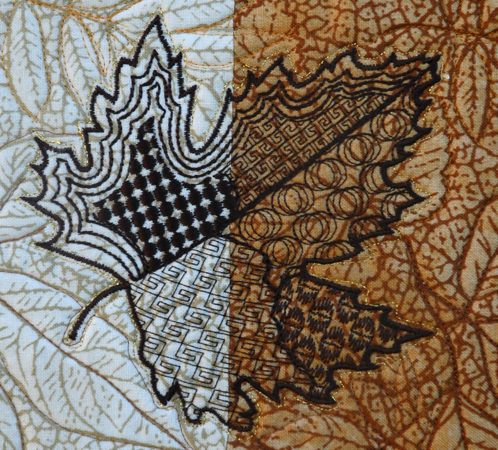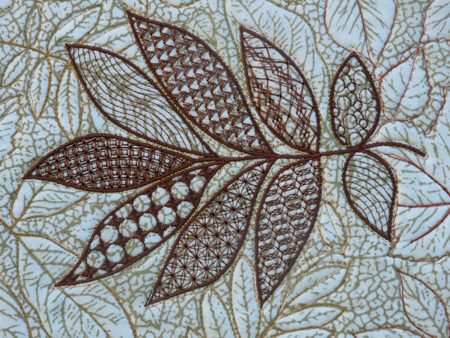 Enjoy!
Happy Stitching!
Back to Patchwork Leaf Set
Back to Projects Page